Your newborn cries incessantly during the night with a persistent fever. Your toddler takes a nasty tumble just before bed. What are your options? The pediatrician's office is closed. That leaves a trip to the emergency room, which according to Johns Hopkins Medicine, can involve a long wait, and may be costly – or even unnecessary.
Now, there are not one but two options in the CSRA. KidsStreet Urgent Care opened in Martinez last month and NiteOwl Pediatric Urgent Care opens in North Augusta next week.
"This area was underserved when it comes to pediatric after-hours care," explained NiteOwl owner, Carlee Leopard. "Up until recently, you had to drive to Atlanta or Charleston for pediatric urgent care."

Leopard is a Board-Certified Pediatric Nurse Practitioner and holds a Master of Science Nursing degree. She worked in Pediatric Intensive Care and Pediatric Oncology at the Children's Hospital of Georgia.
On top of her credentials, the Graniteville native is a mom herself which can be helpful in her new business. She understands from the experience of dealing with young ones who can't always communicate what ails them.
"Anxious parents want to know what's wrong with their child," Leopard said. "Some of the most common problems are a fever that isn't going down, upper respiratory symptoms, allergic reactions, and nausea. We are committed to giving them some relief."
Speaking of relief, if you're parents of a newborn, when is the last time you had a full night of sleep? NiteOwl will also be offering some help with that issue. Leopard is in the process of a national certification which teaches how to manage sleep habits from babies to toddlers.
NiteOwl, located at 616 Edgefield Road, will be open seven days a week and can treat patients from 0 to 21 with no appointment needed. They are having a soft opening today and tomorrow, 3-8 p.m., and Sunday, 1-5 p.m.
"This will allow us to ease into our routine before next week's opening and for us to prepare for the patient and workflow," Leopard said.
Leopard and her team will be standing by with TLC and to doctor those bumps, bruises, and sniffles.
For more information about NiteOwl Pediatric Urgent Care, visit their website or Facebook.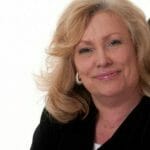 Editor's Note:
Mitzi Oxford is a veteran broadcaster and features writer who also worked at the same television station in Columbus, Georgia as Augusta's Brad Means! 
If you have a South Carolina story idea for Mitzi, please email her at mitzioxfordcreative@gmail.com.