Evamaria Foltz – a local photographer – doesn't require her contracted photographers to be vaccinated against COVID-19, but everyone, including photographers and clients, must now show proof of full vaccination before entering her home studio in Martinez. Their contracts won't be terminated, but there will not be any work until they get vaccinated or until Foltz changes her policy.
Foltz – owner of Foltz Photography, LLC – states she only has contracted workers. "I'm not forcing anyone to do anything," she explains. They "have the complete freedom to make their own decision regarding the vaccine." Foltz says the requirement doesn't apply to photographers taking photos outside the studio, but that exception comes with a caveat. "At this time, I am not taking any on-location shoots and focusing on studio portraiture," she states. Foltz provided the ABD a statement about requiring full vaccination for in-studio clients through at least the end of September. "I want to be crystal clear that this action is the result of a personal decision made by me as the owner of a small private business," she writes in the statement. "It has nothing to do with politics and has been made from an abundance of caution concerning possible adverse health risks to everyone concerned."
Though she hasn't instituted a vaccine mandate, as a private employer in Georgia, she has the legal right to do so, according to Ed Enoch – attorney with the Enoch Tarver law firm in Augusta. "Private employers can require the vaccine," says Enoch. But employers who choose to establish such mandates must accept the responsibility of considering all reasonable accommodation requests for medical or religious reasons. He states employees requesting an accommodation for medical reasons can be required to bring their employer a doctor's note. Rather than making a blanket statement to its employees, an employer must be willing to discuss individual accommodation requests and then decide to approve or deny these requests. For those reasons, "My general advice has been to avoid mandating the vaccine," Enoch explains. "Voluntary compliance is better than forced compliance."
He says medical accommodation requests are covered by the Americans with Disabilities Act, while Title VII of the Civil Rights Act deals with religious discrimination in the workplace. "The framework isn't new," Enoch adds. "It's just being applied to a new situation."
News 12/NBC 26 General Manager Mike Oates is following a vaccine mandate—mandated by the parent company, Gray Television based in Atlanta. "We have 75 people on staff and we probably do have some who are asking for religious and medical accommodations," said the longtime employee. Because of confidentiality reasons, Oates says he doesn't know which employees they are, but they are instructed to speak with a Human Resources type person at Gray Television Corporate.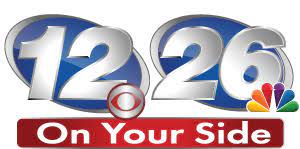 "All will be handled on a case by case, "added Oates.
Oates led senior management meetings in Augusta and was part of a General Manager meeting with Gray Corporate. "It was a unanimous vote", he said.
"At Gray Television, we continue to make the health and safety of our employees our highest priority, corporate managers said in a memo highlighted in a recent edition of the media trade publication, Broadcasting and Cable.
The official policy takes effect September 15, and will require 'as a condition of employment that every employee who occupies a "manager" position at Gray Television to be "fully vaccinated" against the Coronavirus.
All other employees or guests, clients and vendor in Gray-owned buildings—such as the one in Augusta are only allowed to enter the building after October 1st if they are fully vaccinated.
"The majority of our staff wants to go along with this so we can all move forward, "added Oates.
According to Broadcast and Cable, other major television station groups like Nexstar, which owns WJBF, Hearst Television and E.W. Scripps have different health and safety plans in place which do not solely include mandated vaccines.
Cardinal Health, which manufactures and distributes a variety of medical and pharmaceutical supplies nationally and to several CSRA pharmacies is requiring all office staff, sales associates, and employees who travel for business to be vaccinated by Oct. 4, according to an article in Fortune magazine.
Georgia Governor. Brian Kemp issued an executive order that, although a bit vague, essentially prohibits "vaccine passports," meaning proof of COVID-19 vaccination in the public sector," That means federal and state government institutions, such as AU, Augusta Tech and local school systems, can't require employees to show proof of vaccination.
Brian King, an Augusta business attorney with 20 years of experience doing hundreds of independent contracts for employers and contractors, says there is a big difference in the rights of workers.
"Independent contractors do not have the same rights as employees. Their rights are mostly contractual and therefore vary tremendously.
In her statement, Foltz says she is taking all necessary precautions to protect herself, her contractors, and her clients. "I, as well as all my associates who will be working inside our studio during this period, have been fully vaccinated," she adds.
Editor's Note 
In full disclosure I was made aware of the mandatory vaccine by News 12/NBC 26 since I'm the contracted, weekly host of "LawCall" which is broadcast "live" Sunday nights at 11:30 P.M. from their studios on the Riverwatch Parkway.
I have received one of the vaccinations and am scheduled for a second one in September in advance of their October 1st deadline.