Before Riverfront Antique Mall in North Augusta closed its doors permanently in September 2021, Richard Mayson wanted to keep the business afloat. On October 1, he launched his own business called Riverside Antiques & Treasures.
"We had two options: find somewhere else or shut down," Mayson, who served as a vendor at Riverfront for almost four years, said.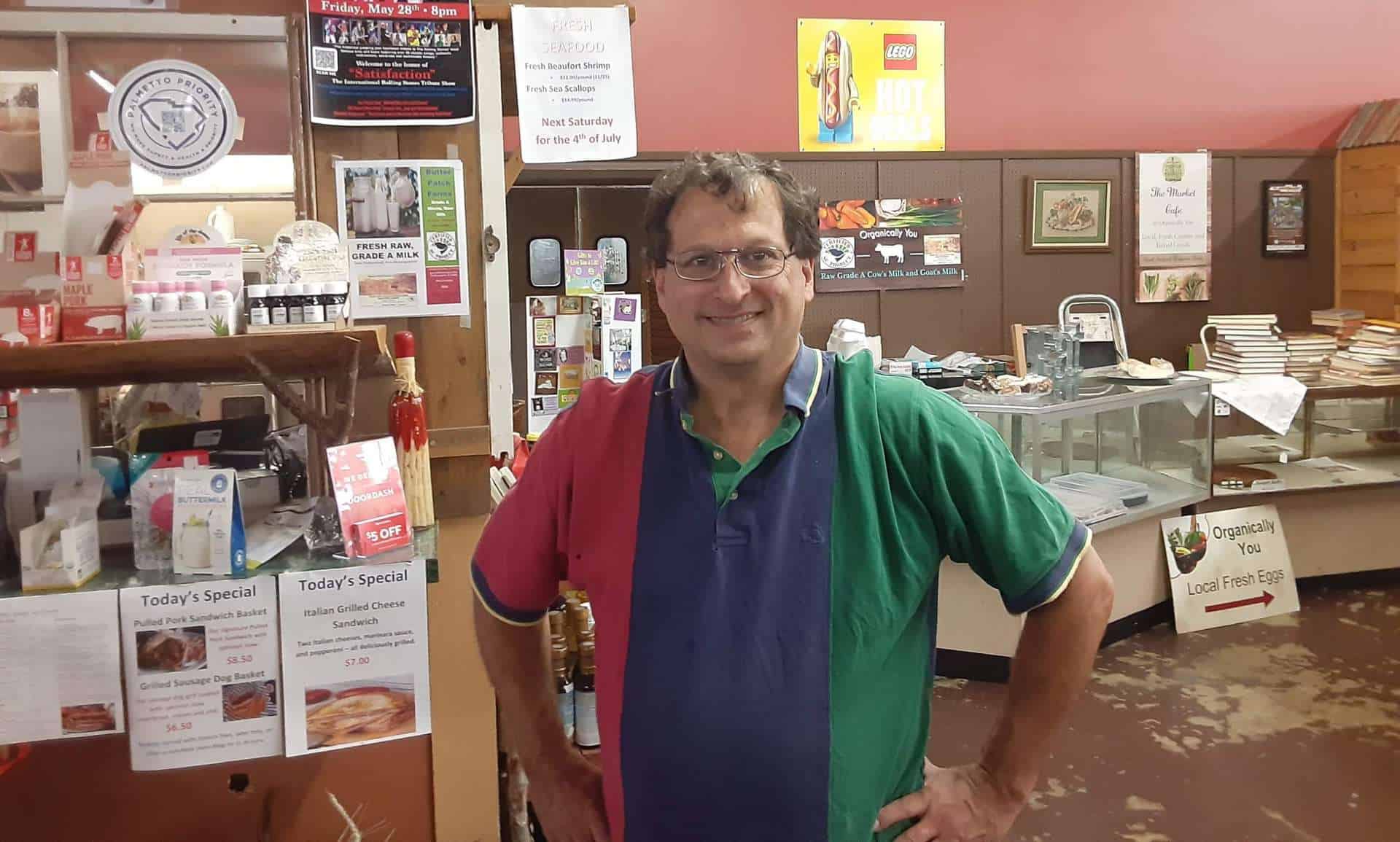 After looking at 30-40 places, he decided to lease a 9,500-square-foot building located at 646 East Buena Vista Ave. in North Augusta. On Saturday, from 10 a.m. to 6 p.m., Mayson, his staff, and vendors will celebrate the grand opening of its second building located next door.
He had a soft opening last week. The 8,500-square-foot building was once occupied by Thomas & Howard Cash & Carry, which, like Sam's Club, sold items in bulk.
Most of its 90 vendors previously sold their products at Riverfront, which was a more than a 100,000-square-foot store that, at one time, housed 175 vendors.
"Fortunately, we kept in touch," he said. "It didn't take long to get everyone moved in."
Riverside Antiques sells a wide variety of items, such as art, home décor, clothing, and furniture. Customers can also find artisan cheeses, jams, and other food products.
"We sell a ton of raw goat and cow milk," Mayson said.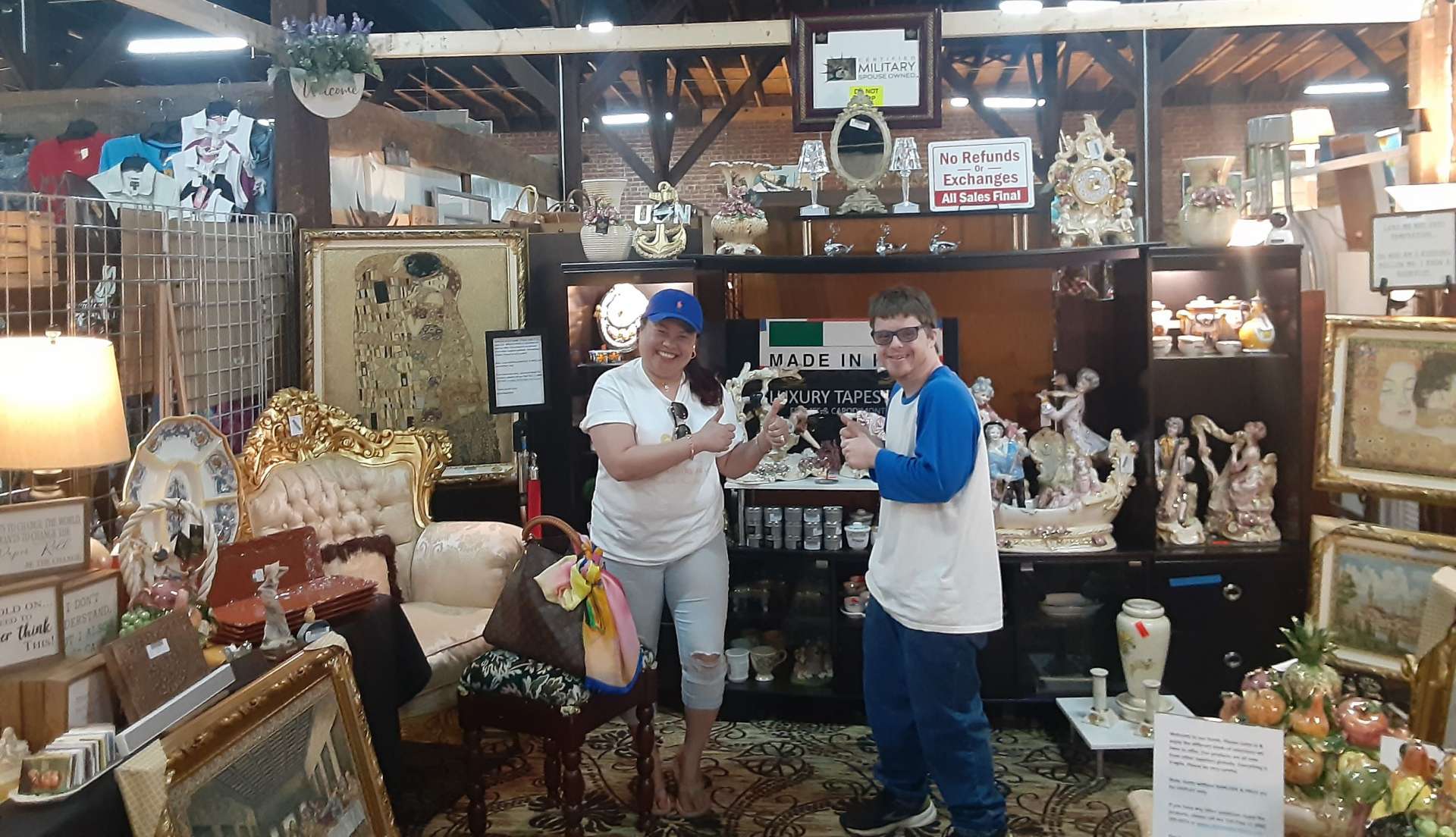 Christine Charcos, one of the store's vendors, owns Luxury Tapestry Frames & Capodimonte, LLC. Founded in 2016, the business sells a variety of imported Italian goods, including handmade ceramics, furniture, and art.
She is a military spouse. When her husband was deployed to Italy in 2014, Charcos quickly fell in love with the unique artwork she found there. Once they returned to the United States, she decided to sell these types of items, so she launched a website: christinefurniture.com.
In 2020, she opened Luxury Tapestry in the Augusta Mall, but a shooting that occurred later that year made it difficult for her to find employees. Many were scared to work at the mall after that incident.
"I was working seven days a week, 12 hours a day," Charcos said. "I won't do that again."
She closed the store in the mall last year and is currently looking for a new store location in Evans. This will be her first time renting a booth, and she can't wait to meet new customers.
"I can explain to people the history of the items I sell," Charcos said.
She said, shoppers can find great deals at Riverside Antiques, but some of her items can be pricey because of the cost of buying and shipping them from Italy.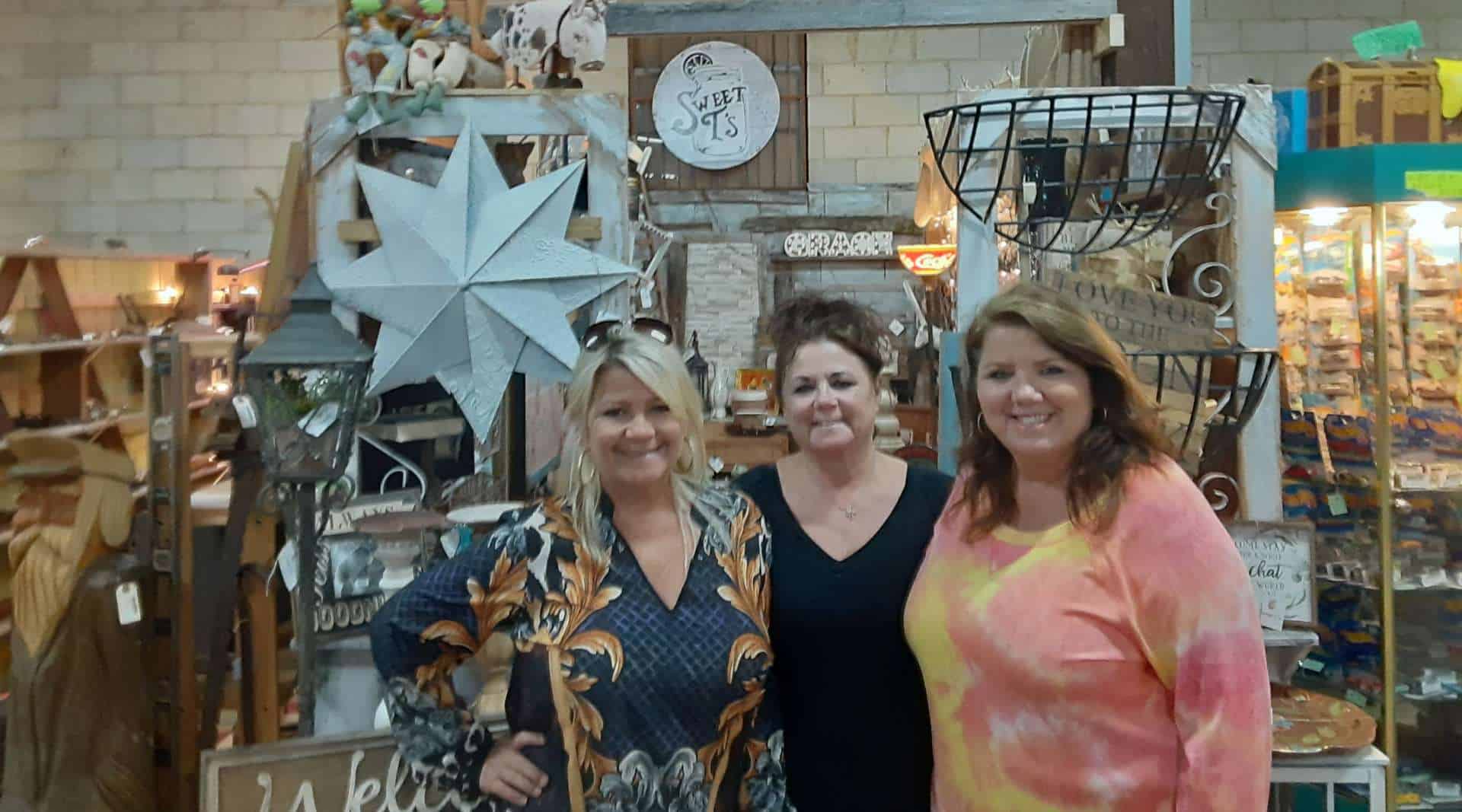 Three sisters – Tina Craig, Terri Burckhalter, and Toni Brunson – have also rented a booth in the store. They call it Sweet T's because all three of their first names start with the letter T. They primarily sell a variety of home décor items.
"We're going to sell T-shirts with Sweet T's on them," Brunson said.
Besides running the store, Mayson is also responsible for selling vendors' items in their absence, but he has employees to help him perform these tasks.
"I pretty much have all the same staff from Riverfront," Mayson said.
Riverside Antiques is open Wednesday through Saturday from 10 a.m. to 6 p.m. and Sunday from 1 p.m. to 5 p.m. For more information, visit riversideantiques.net or call 803-426-1942.