Approving the Construction Special Purpose Local Option Sales Tax (C-SPLOST) was just the first step to building a state-of-the-art James Brown Arena complex.
Attorney Jim Plunkett, who serves as bond counsel for the city, joined members of the Augusta-Richmond County Coliseum Authority during a Nov. 9 meeting to lay out the path forward. He said it will begin with a meeting with the city finance department, city financial advisor, and legal counsel to work out the structure of the bond issue.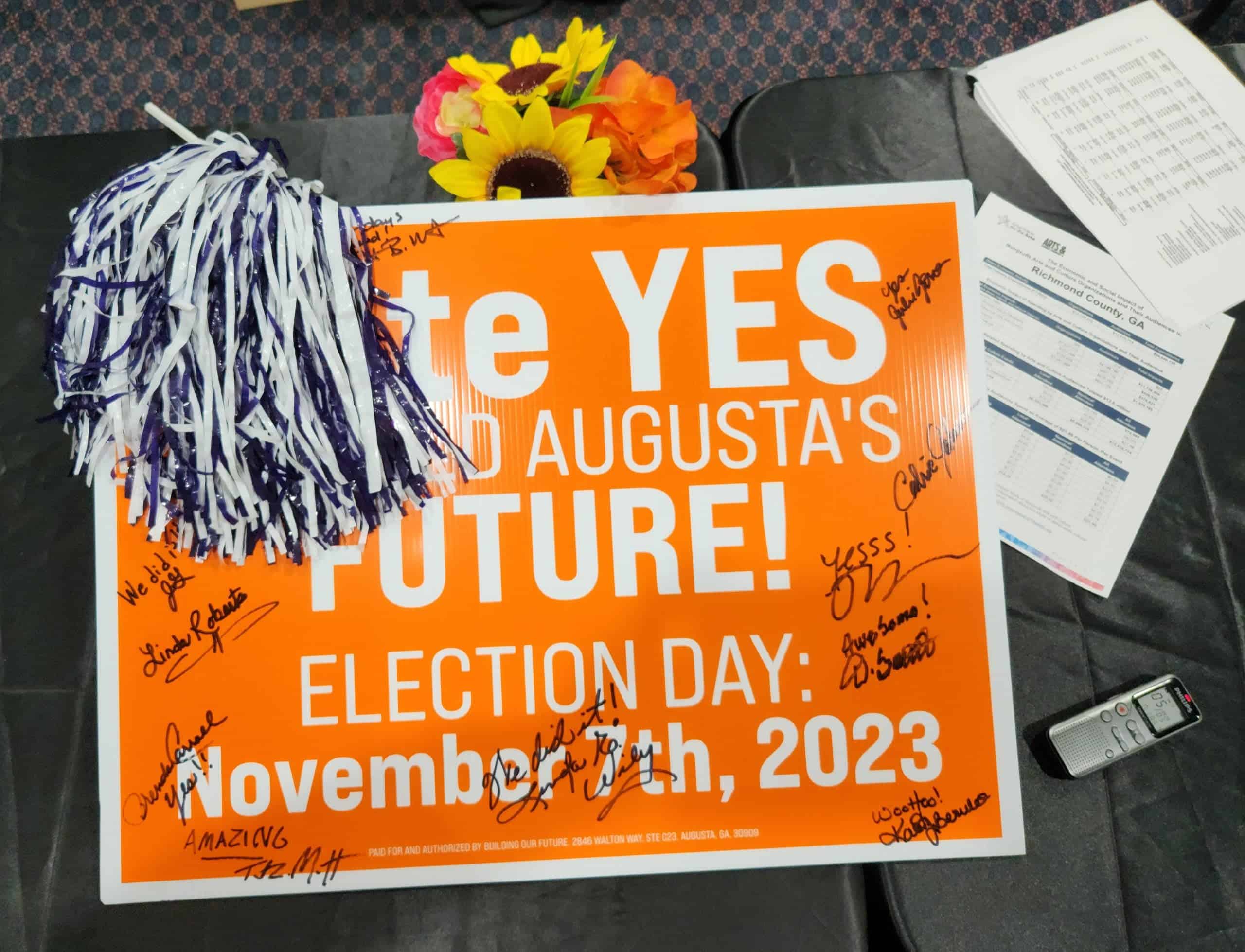 "What that means is basically, whether this will be completely a tax-exempt transaction, will there be a taxable component, the taxable component allows for some flexibility that may be needed," he explained. "We'll be talking with Ed Enoch, the authority's legal counsel, about that, whether or not there are some outside sources for revenues, and how that impacts the overall project."
They will also look at when they should issue the debt. He said, as a general rule, the minimum timeframe is 60 to 90 days. The timing will be connected to when funds will be needed for the project.
"So, if we need some money toward the end of the first quarter, that's something that we could do. It's unrealistic that we've issued debt before the middle of the first quarter. But if we don't need money till the third quarter, we wouldn't issue debt necessarily earlier than that. So, that's kind of a timing issue." he said.
The project also requires an intergovernmental agreement between the city and the authority. The city will collect the sales tax money and deposit it into a separate account. It is from that fund vendors will be paid.
"More than likely, it's a matter of approval by the project manager, there's going to be approval by the architect, there's going to be a project approval by your boss, by your committee that ultimately there's going to be funds released," he said. "There's a lot of checks and balances to be sure that the money is used for this project, and only for this project, and it's used properly."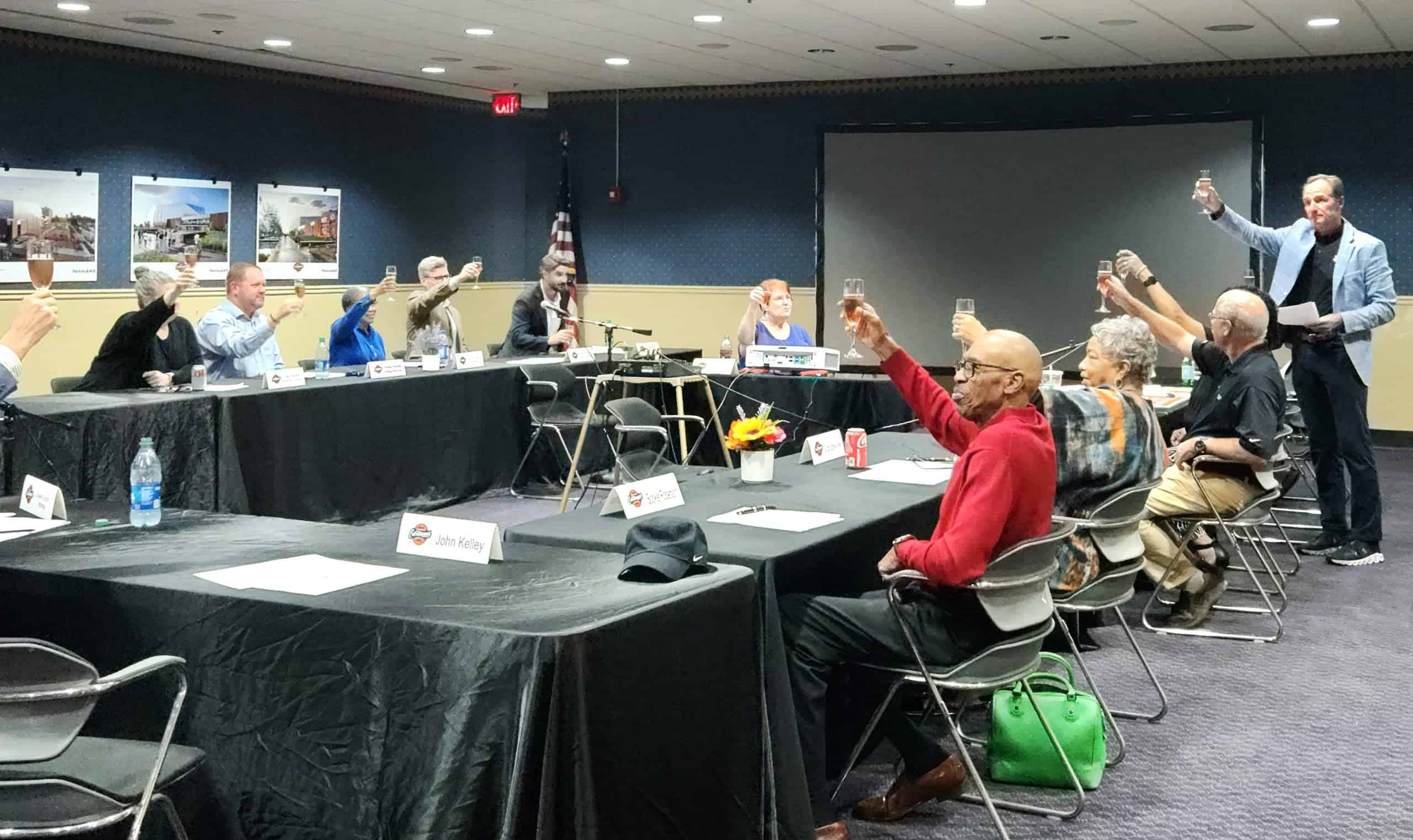 Brad Usry, who served as chairman of the new James Brown Arena subcommittee for the authority, thanked authority members and management company Oak View Group's staff, along with Ryan Mahoney of Parlay Marketing Partners who helped explain the project to Richmond County voters.
"It was exhausting, but we never lost sight of the goal. This building won't be just brick, sticks, steel, and stuff. It will be a point of pride and a landmark for Augusta. Hopefully, this will unite our city and showcase what's possible when we work together," he said with authority members and staff raising a glass of non-alcoholic champagne to toast the victory. "With this vote, we're probably about 20% to our goal. So, I charge the authority that we deliver 100% of what we tell folks we would do and do it in a way that sets a standard for Augusta in the future."
The question lingers on whether the future at the new JBA will signal a return of professional hockey to Augusta.
"The status for hockey is that we're getting ready to negotiate and talk with Oakview," said authority chairman, Cedric Johnson. "I couldn't sleep Tuesday night thinking about all the stuff we got to do. So, starting Wednesday I made a call to the Senior Vice President at Oak View to say, 'Okay, go ahead and start getting us the information that we need to have so we can make an intelligent decision.' It's not going to happen overnight. But we're going to look at a deal that's good for the citizens of Augusta Richmond County and the Coliseum Authority."
Augusta Commissioner, Sean Frantom posted on his social media details on when people will begin seeing the C-SPLOST added to their purchases.
"The new sales tax for the James Brown Arena starts on 4/1/24. It's $.50 for every $100 you spend. It does not apply to groceries or medicine," he explained.
The new JBA is phase three of a project to create an entertainment center for Augusta. The first two phases, renovations to the Bell Auditorium and construction of a concourse to connect the Bell to the JBA, are already underway.
That part of the project has a target to re-open in Spring 2024 with work on the final phase beginning after that.