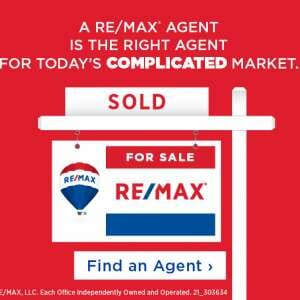 As promised from last week, I wanted to share with you what building a custom home entails. First off, you need to speak to a great lender and find out if you can qualify for construction to permanent financing. If you do not qualify, you need to know what mortgage you do qualify for. If you can do a construction to permanent mortgage then you will save money. If you can only qualify for a mortgage loan, it will cost more to build because you will be paying the expense of having the builder carry the loan. When you are using the builder to carry the financing, plan to pay a hefty and non-refundable construction deposit.
The next step after you identify how and who is going to pay for what, is where you will build it. (There is land available in growing communities like pictured above off William Few Parkway in the Evans/Grovetown area)
A few things to be aware of is that building in a rural area may mean that public water, public sewer, trash pick-up and possibly internet services are not available. Before you buy a piece of property, I recommend you have a builder look at the lot and you exercise extreme due diligence to investigate all you possibly can with in the provided time frame. This may mean you need a survey, a soil report with proper mapping of the area.
Now you need to pick a plan that fits your budget and the location you are building on. This could require you to have an architect get involved. I think it is wise to do some research and then look online for examples of what you like. I do not recommend you buy online building plan sets. They do not account for your specific lot or budget. You will still likely have to hire an architect to modify them. You should also ask your builder if they already have a plan that would work for you. This could save you time and money. Finalizing building plans can take you a few months from start to finish. It will include working with your builder to get final pricing together on the cost of building this home.
I think by now we are typically 3-4 months into the process! Don't give up yet, you have about 6-8 months to go! Make sure you take note that you will need about one year to build a custom home. If you already own your land, you may be able to get this done in 7-10 months.
Moving on to the most stressful part of it all, actually building the home. Be prepared to pick just about everything you want and do it quickly. To stay within budget, my best piece of advice in this phase is to only look at what was accounted for in the original pricing.
Choosing your "custom" home items will mean you are going to the company or supply vendor that your builder uses and selecting what is going in your home. You will see all types of products and if what you choose is not included in the original pricing allowance, you will be required to pay the difference out of pocket and up front.
This also seems to be where everyone starts to get panicked and concerned. I often hear couples say they would never build a house again!
Hopefully, this will not be your experience and at the end of building, once everything is in and done, you will be moved into your dream home. Building a home can be a very rewarding experience and it is the best way to truly have all your desires come to life in your own little piece of living art.
If you need help in any way, I want you to know that my advice is free and I am happy to chat about where you are at in this process. Next week, I will share my thoughts on why Zillow has failed in the home flipping market!
Shawna Woodward has been selling, buying, and managing residential real estate in the CSRA market since 2005 and loves all aspects of this business! Her son Braydon and her have created MHPAUGUSTA, which stands for Miracle Home Partners.
They make an average donation of $150 on behalf of each client they complete a transaction with. All donations stay here in Augusta at our local hospital.
Shawna has achieved the Re/Max Hall of Fame status, and consistently reaches the 100% club level or higher every year. You can email shawna@mhpaugusta.com or visit www.mhpaugusta.com or call 706-399-8707.