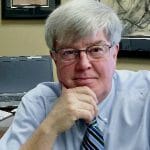 Don MacNeil is the former Marketing Director of Windsor Jewelers and long-time on-air radio professional.
Is it just me, or…
Retracing Masters Footsteps
When I was young, my dad made a habit of pulling off the highway if a Civil War battlefield were anywhere around. It's not that I wasn't interested, it was more that I couldn't see the point. There was no way, I thought, that any of this looked the way it did a hundred years earlier, so why bother? Still, I could tell that Dad was hearing the echoes.
A lifetime later, I've noticed how little surroundings actually do change over time, and that has led to a fondness for retracing fabled footsteps, be they Mayan in the Yucatan, artists in Paris, or Hemingway in Cuba. Here in the CSRA, we have a few ghosts of our own, mostly in knickers.
Welcome to an Augusta golf driving tour. Keep your GPS handy.
945 Milledge Road, Augusta 30904
If you'd like to know where golf began in Augusta, this is the place. In the 1890's, neighbors Morley Harison, his brother Dr. William Harison, Jr., Henry Cumming, and Louis Berckmans decided to have a go at this new game of golf on Jane Cumming Verdery's expansive lawn. The four would go on to form the founding core of the Augusta Country Club. Today, that ample yard is still visible.
 Augusta Country Club, 655 Milledge Rd, Augusta 30904 (pictured above headline)
You'd never consider doing it, but you can toss a golf ball from ACC's 9th fairway onto Augusta National's 12th green. The former predates the latter by more than 30 years. ACC's original 18 holes were labeled the Lake Course, today occupied by the Country Club Hills subdivision (enter by way of Overton Road at 604 Milledge Road. Later, in 1909 the Hill Course was added, which forms the basis of today's 18 holes. Bobby Jones set the stage for his 1930 Grand Slam with a Southeastern Open win here, with two rounds played at ACC and two at Forest Hills.
Forest Hills Golf Club, 1500 Comfort Rd, Augusta 30909
Owned today by Augusta State University, FHGC features 18 holes designed by Donald Ross in 1926 and re-designed by the Arnold Palmer Company in 2004. Thirteen of the original holes and the clubhouse survive. A plaque celebrates Bobby Jones' 1930 Southeastern Open win. Recent greats Phil Mickelson, Davis Love III, Dustin Johnson, Justin Leonard, and Charles Howell III competed here when in college.
The Town Tavern, 157th Street, Augusta 30901
The grand dame of Masters Week eateries, with her New Orleans-style façade, still makes a silent stand at the end of 7th Street, downtown. Opened in 1937, both players and patrons always found a great steak here. Visitors might endure a wait of up to two hours, pacified by a temporary bar out on the sidewalk, but players were ushered to the front of the line. The opening of two shopping malls in the late 1970s doomed the downtown dining institution, closing its doors in 1993.
Luigi's, 590 Broad St, Augusta 30901
A rare and delightful home to Italian and Greek specialties in which time has stood wonderfully still, even down to a Sinatra-filled jukebox, since 1949. Somehow the founding Ballas family has convinced a stream of generations (now at No. 5) to stay the course. Jack, Gentle Ben, and Arnie have dined regularly here, along with Jackie Gleason, Jordan Spieth, Fred Couples, Kristi Yamaguchi, and Davis Love III.
My advice? Keep this bookmarked on your phone, take a little drive…and listen for the echoes.