Aiken Technical College will launch its new Unique Conversations guest lecture series tonight, and the featured speakers are His Royal Highness, Dr. Jacob E. Agbor and his wife, the Honorable Dr. Meg Agbor, royal leaders of Ndekwai village in Cameroon.
Here is the 411 on Cameroon:
Cameroon is a lower-middle-income country with a population of over 25 million. Located along the Atlantic Ocean, it shares its borders with the Central African Republic, Chad, Equatorial Guinea, Gabon, and Nigeria.
The country is well known for its native styles of music, particularly makossa, and bikutsi, and for its successful national football team.
Businesses in Cameroon include oil, cocoa, tea, food processing and agribusiness.

They are doing something right with their exports. The global tea industry size in 2019 was estimated to be US$55.144 million, with an expected CAGR of 6.6 percent from 2020 to 2027, to hit US$68.950 million by 2027. With $16.362 million in 2019, the Green Tea Segment was the largest industry contributor and is projected to hit $26.110 million by 2027, at a 9.8% CAGR over the projection timeframe.
The Unique Conversations session will be held in the Aiken Tech amphitheater (Building 700), with doors opening at 5:30 p.m. and the session starting at 6 p.m. Light refreshments will be served.
Drs. Agbor will present the history and culture of Cameroon, as well as their roles and responsibilities in their position. There will also be a display for viewing.
Dr. Jacob Abgor became the Chief of Ndekwai village in 2020. The village, located in the Manyu division in the southwest region of Cameroon, has a population of about 5,000 people.
The event is free, but advanced registration is required. Community members interested in attending should visit https://bit.ly/3RuaFV2 to reserve their free tickets.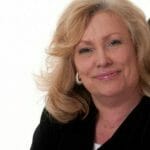 Editor's Note:
Mitzi Oxford is a veteran broadcaster and features writer who also worked at the same television station in Columbus, Georgia as Augusta's Brad Means! If you have a South Carolina story idea for Mitzi, please email her at mitzioxfordcreative@gmail.com.