Olivia Carswell describes her ideal work environment as a hybrid of the office and her house.
"I don't think I could work from home full-time, but it's nice to be alone every once in a while," Carswell, senior account coordinator for the Alison South Marketing Group in Augusta, said.
Carswell's attitude reflects the results of a recent survey conducted by MAU Workforce Solutions. That survey found that out of 2,400 candidates, 63 percent said their attitudes about work have changed because of covid, and 42 percent said they value time with family more than the salary a job offers.
The results show many candidates are looking for jobs that offer flexible schedules and remote work options. The survey also found that 40 percent of respondents wanted to choose their schedules, and women are looking for part-time jobs and schedules that allow them to spend more time with their children.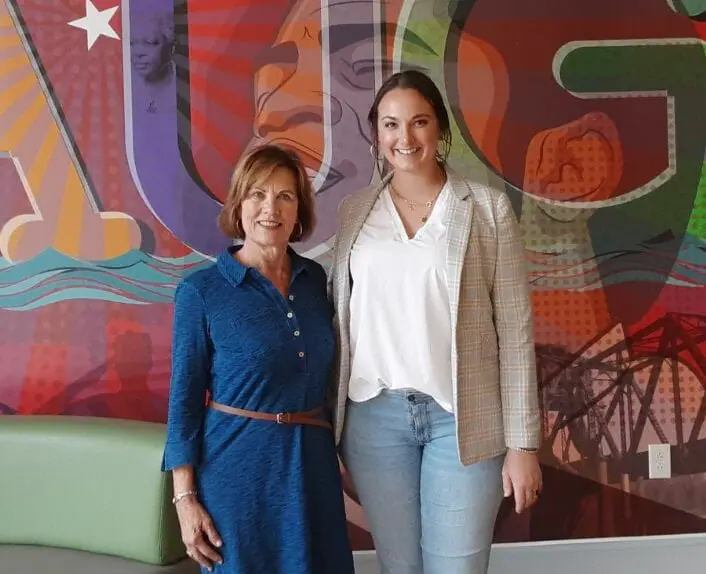 Carswell said she loves the flexibility her job offers. At Alison South, all employees are allowed to work from home one day a week, which is in addition to five remote workdays they can use throughout the year.
Carswell said overall, the results make sense to her, but she doesn't think it's practical to let employees choose their schedules.
"In an ideal world, I would love to have my job work around my schedule, but this isn't an ideal world," she said.
Working from home once a week has even improved her job performance.
"When I work from home, I'm productive, but the next day, when I come back to the office, I'm even more productive," Carswell said.
Alison South President, Cynthia South said the company has adjusted its policies to provide employees with schedules they need.
"The workplace environment has changed significantly," said South. "When we're recruiting new employees, many candidates expect to be able to work remotely."
Remote work allows employees to spend more time with their children, run errands and go to doctor's appointments. The company also provides paid time off, which includes one Friday off each month. She said so far employees have enjoyed the increased flexibility.
"Employee satisfaction is very important to us," South said. "We do regular employee surveys."
Maintaining that satisfaction is so important because employees can always find other jobs that better meet their needs.
She wasn't surprised the survey found female employees need more flexible work schedules.
"Women have always needed flexibility, especially if they're mothers," South said.
While remote work has its advantages, she said having employees meet in person is invaluable.
"At Alison South, our secret sauce is our team working together on-site, South said. "We work hard to maintain that to some degree."
For more information, visit alisonsouthmarketing.com.