Dr. Rick Franza, Dean of the Hull College of Business, discusses a different, timely business topic each Monday in this column. This week, we take a look at Augusta University's new strategic plan. The interview has been edited for clarity and impact.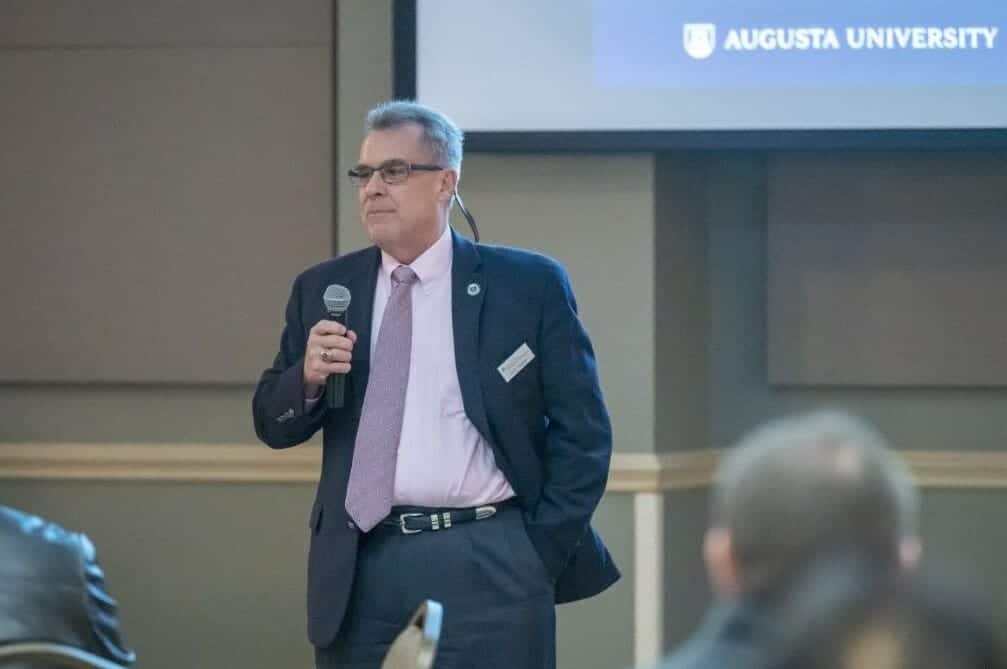 ABD: As Augusta University looks at developing its strategic plan, maybe first we should talk about why a strategic plan is important.
Rick: For any business to be successful, you have to create a long-term plan. It helps you decide what investments you're going to make to be successful. It's a layout of how you're going to win. Once you set a strategy you can then look at tactics and day-to-day operations to implement it.
My personal opinion is that trying to do strategic planning for a university is probably more difficult than for many companies, particularly for a school like ours with a large variance in our mission. We're in the final draft stage of it.
ABD: So what is included in AU's strategic plan?
Rick: We've identified five strategic priorities and also have three interwoven aspirational imperatives interwoven in those. The five priorities are Learning, Discovery, Student Success, Community, and Stewardship. Interwoven in those are Innovation, Engagement and Diversity, Equity and Inclusion.
ABD: Give us a thumbnail description of each of those.
Rick: Learning is focused on educating the students by being forward-looking and involving hands-on, real-world education. It's a well-advertised goal of President Brooks Keel that we have 16,000 students by 2030. We have just a shade less than 10,000 now.
Discovery is the research we do on campus in health sciences and other areas. We're one of only four research institutions in Georgia. Our goal is that we'll get a Top 60 ranking from the National Institutes of Health, which would primarily be related to the Medical College.
Student Success is ensuring that our students have a successful time here and that we have the support systems in place to make that happen. But it's not only while they're here, but also doing the things for the students to be successful after they leave here. The learning and student success components have a lot of interaction.
Community is being involved in the greater Augusta and state communities, looking at how we can impact the city, region, and state. We'd like to receive a Carnegie Community Engagement classification and that is very achievable.
Stewardship is being able to raise the money we need and maintain the financial stability of the university.
Interwoven in those will be innovation, not doing things the way we always did; engagement within our campus and with the community; and diversity, equity, and inclusion. They're all really important things.
ABD: Those sound like good goals. Do you have any reservations about anything in the strategic plan?
Rick: There are two areas that I see could use a little more work. One is that I don't see much here about economic development and workforce development. It's in there implicitly, but I think it should be much more explicit. Part of why I have this issue is that it is part of the University System of Georgia's plan, which we're part of. That's also my perspective as a business school dean, thinking more of it from a business point of view.
And all five of our priorities are important but I think we need more guidance on the priorities within the priorities – if something involves both the learning and discovery priorities, which should we invest more time in? I think we could use a little more guidance there.
But overall I think this provides us with a good road map. They did a good job of inclusiveness of all constituencies.