Editor's Note:
ABD's been reporting about a unique study done by students and Economics Professor, Dr. Simon Medcalfe at Augusta University's Hull College of Business related to the economic impact of workers at the Savannah River Site.
The specific results are below and provide precise data of salaries, workers, and different kinds of direct and indirect impact our community feels.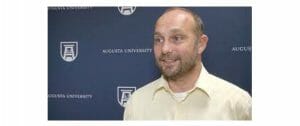 "I am incredibly proud of Rachel, Jessica, Caleb, Herick, and Travis and the work they put into researching, writing, and presenting this report. Over the course of the fall semester, they analyzed data received from Savannah River Site (SRS) federal, state, and private organizations. They gained a greater understanding of the role of SRS in our local economy, as we hope the wider public does. Additionally, they demonstrated personal growth as they learned to trust others to complete their assignments on time and then worked collaboratively to write the final report. They enjoyed working with real world data even though it is not as easy as textbook examples, requiring critical thinking and decision-making skills, but is ultimately more rewarding. They will all be a valuable asset to any future employer," said AU Hull College of Business Economics Professor, Dr. Simon Medcalfe.
New Report Highlights SRS's Impact in the Surrounding Five-County Region
A recent economic impact report finds the Department of Energy's Savannah River Site (SRS) creates $2.2 billion in economic benefits and many high-wage jobs.
The SRS impact goes beyond the number of jobs and dollars spent in the local economy. SRS has a ripple effect in the local economy as each dollar spent circulates and each employee spends a portion of their earnings locally.
SRS has been a key economic driver in the surrounding region since its establishment in the early 1950's. Although employment has waned over time as its mission has evolved, SRS remains one of the largest employers in the five-county region, including Columbia and Richmond counties in Georgia, and Aiken, Allendale, and Barnwell counties in South Carolina. As such, the influence of SRS extends across the entire region with dollars circulating back and forth across Georgia and South Carolina.
SRS is an economic engine, creating a direct impact of more than $1.2 billion in economic output and over 8,600 full-time jobs over seven different organizations, according to a report released today by the Savannah River Site Community Reuse Organization (SRSCRO). The report examines the impact of SRS in fiscal year 2020 in the five-county region of the SRSCRO, and is the third such report sponsored by the SRSCRO.
The report, prepared by the James M. Hull College of Business at Augusta University, details the scope and scale of SRS's impact on the five-county region. The analysis estimates three types of impacts: direct, indirect, and induced. The total economic impact is the sum of these three effects of the SRS operations.
Key findings from the report include:
OUTPUT – SRS organizations spent $1.2 billion in the regional economy in the form of wages, benefits, and other direct expenditures. This spending generated an additional $1 billion and resulted in a total of $2.2 billion in output. This is 10 percent of the Gross Domestic Product.
EMPLOYMENT – SRS contractors and federal agencies employed 8,639 residents of the five county region in 2020. The SRS expenditures generated an additional 7,173 jobs in sectors such as restaurants, real estate, and retail. In all, SRS supports 15,813 jobs in the regional economy, which is 6.8 percent of the five-county region's employment base. The resulting employment multiplier is 1.8.
JOBS AND WAGES – Total employment at SRS has remained steady at approximately 11,000 over the past several years and, as in previous studies, approximately 1/3 live in Georgia. Nearly 8,700 of these employees reside in the five counties of focus for the study. The average wage for workers at SRS living in the five-county area was $97,918.
SMALL BUSINESS – SRS organizations spent $177 million on small businesses, which is 30% of their total expenditures (excluding payroll and fringes).
AGE PROFILE – The average age of the employees at SRS is 46.8 years old, slightly older than the USA average that is 42.5 (Bureau of Labor Statistics, 2020), but significantly lower than in recent years.
TAXES – SRS generated $289 million in federal, state, and local taxes (excluding approximately $6 million in Payment in Lieu of Taxes provided to Aiken, Allendale, and Barnwell counties in South Carolina)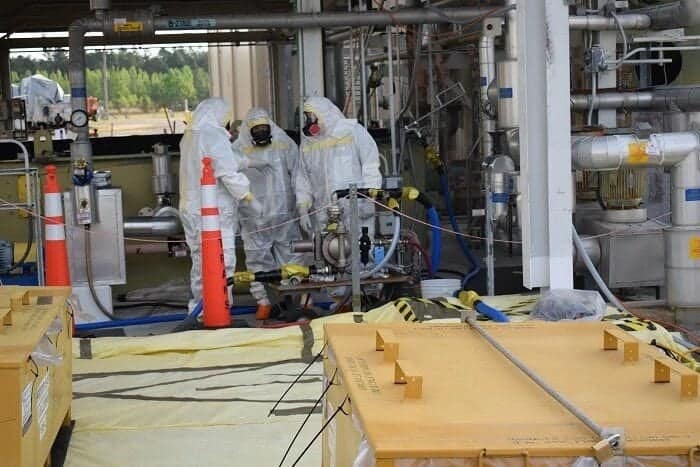 To read the full report visit, https://srscro.org/2021-srs-economic-impact-study/
The SRS Community Reuse Organization is a 501(c)(3) private, nonprofit organization charged with developing and implementing a comprehensive strategy to diversify the economy of a five-county region in Georgia and South Carolina. The SRSCRO's 22-member Board of Directors is made up of economic and community leaders from the five-county area.
Augusta University is a public research university and academic medical center in Augusta, Georgia. The James M. Hull College of Business at Augusta University is one of the nation's top business schools. The mission of the James M. Hull College of Business is to provide a high quality, student-focused education that prepares its students to excel in their fields of study and become leaders on a global stage.