Each year, the second week of September is designated as National Truck Driver Appreciation Week, but Adam Willis says his trucking company recognizes its drivers' hard work throughout the year.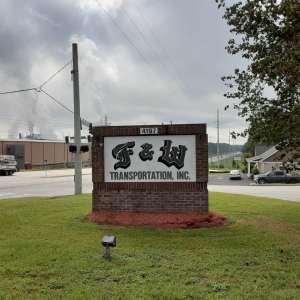 Willis – president of F&W Transportation Inc. located at 4197 Mike Padgett Highway in south Augusta, explains drivers consistently deal with numerous challenges, such as parking and regulations, and COVID-19 has only added to those challenges. "It's made it harder to operate at individual businesses," he states. "Each state treats drivers differently." For example, some businesses want them to wear masks or be vaccinated, while others don't. According to Scott Rodgers, the company's vice president of human resources, many drivers also have anxiety about contracting COVID. "They want to come home healthy as well," says Rodgers.
Willis, who has worked for the company since 2004, states the public perception of truck drivers has evolved over the years. They were viewed as highly regarded workers 30 or 40 years ago, but now, "They're seen as a nuisance" by people stuck behind them in traffic, he says. Both drivers and trucking companies also face greater liability and a higher risk of lawsuits. "Even if we're not at fault, they come after us, and that's frustrating," Willis explains. While many criticize drivers, Rodgers states they nevertheless expect their packages to arrive on time and in good condition. Many who complain about drivers are the same people who "want their Amazon delivered the next day," he explains. "You can't have it both ways."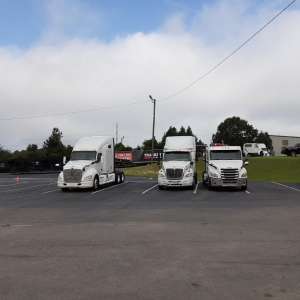 Drivers also deal with a variety of supply chain issues caused by manufacturing delays, traffic accidents, and even natural disasters, such as Hurricane Ida, which led to a fuel shortage. "An accident on the interstate puts everything behind," states Rodgers. Despite the challenges drivers face, both he and Willis say trucking can be a very rewarding career for both men and women. "There's a wide spectrum of what you're able to do as a driver," Willis adds. "You can find what you enjoy." He says some drivers deliver golf carts, while others haul John Deere tractors. The industry also provides numerous jobs, such as mechanic and dispatcher. According to statistics from the American Trucking Association, about three and a half million people work in the industry nationwide, and 80% of the U.S. depends on trucking for its goods and commodities, which means the industry is guaranteed to last. "It may change, but it's not going away," Willis explains. The company's drivers have also had the chance to meet various celebrities while making their deliveries, such as former President Donald Trump and Clint Eastwood.
To celebrate National Truck Driver Appreciation Week, the company gives its drivers gift cards and may also hold a raffle this year. "We make a big deal about it," but employees often receive gift cards for doing a good job, Rodgers adds. He says the company is very flexible in providing time off and has even provided loans to drivers facing financial difficulties. "They don't live so they can work, they work so they can live," Rodgers states.
For more information about F&W Transportation, visit the company's website at fandwtransportation.com or call 706-796-3342.