As a Realtor, I answer a lot of questions about money and one of the most common concerns people discuss with me is credit worthiness.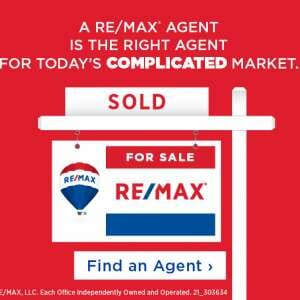 Credit is essentially your adult report card on the subject of financial commitment. It will disclose exactly how responsible you are with following through. I want to say a few things that maybe no one has said to you before.
First off, you will only have a credit report score if you have borrowed money, or if you owe money that you did not pay, even if you never actually borrowed any funds. You can have a bad credit score when you never legally borrowed a dime and you can have no credit score when you have paid everything you owe on time. People are often surprised to hear how important having a credit score is. Keeping a positive credit score is essential to life. Unless of course you are living off grid, 3000 plus miles from Augusta, in Alaska somewhere and find a way to never give your social security number out to anyone!
Figuring out too late about the importance of credit can be frustrating because all types of companies will use your credit score, good or bad, or the lack of to determine so many things that do not even apply to a credit card.
For example, when you get car insurance for the car you drive, your credit is pulled and considered for your rate. You will be judged by your credit score when you rent a home and when you call to establish your utility bills. If you try to buy something and have no credit, you will be penalized with a higher interest rate. If you try to buy anything and have a bad credit score, you will be penalized with higher interest rates! The best practice will always be to monitor your credit score close, like it's your daughter out on her first date!
Some quick advice is to keep that score in the 680 range or higher.
Pay all your bills on time

Never use more than 25% of your available credit

Talk to your kids about the importance of credit
Parents, please be proactive and help your kids establish good credit from the beginning. There are lots of ways that you can do this without them even having to get a credit card! There are millions of people out there who know that once you've screwed up your credit, it is very hard to get your grade…..err…score back up.
If you need help or want to get connected to someone who can help you work on fixing your credit, I am always available to help!
Shawna Woodward has been selling, buying, and managing residential real estate in the CSRA market since 2005 and loves all aspects of this business! Her son Braydon and her have created MHPAUGUSTA, which stands for Miracle Home Partners.
They make an average donation of $150 on behalf of each client they complete a transaction with. All donations stay here in Augusta at our local hospital.
Shawna has achieved the Re/Max Hall of Fame status, and consistently reaches the 100% club level or higher every year. You can email shawna@mhpaugusta.com or visit www.mhpaugusta.com or call 706-399-8707.