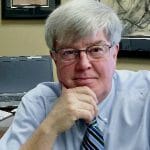 Don MacNeil is the former Marketing Director of Windsor Jewelers and long-time on-air radio professional.
Is it just me, or…
Swagger
swag·ger  /ˈswaɡər/ 1. The display of excessive confidence in manner and speech.
Peruse online dictionaries for "swagger" and the results won't be flattering. Definitions will include pejoratives like, "strut", "insolence" "defiance" "brag" "boast' and "bluster".
Yet, when it walks into a room displaying none of the above, you will still recognize it for what it is…swagger.
Think of the human qualities that, taken together, make up the earned right – and the pivotal word is, "right", to carry oneself with a touch of swagger, and they all can apply to businesses, too. Could your marketing do with a little well-deserved swagger?
First, what are these qualities? Smart. Skilled. Strong. Confident. Relaxed. Dominant among peers. Can your company lay claim to any of these? Are you under-serving yourself by not quietly displaying some of these behaviors in your ads?
Mind you, not by bragging. Everyone's ads do that. This is a quality. A style.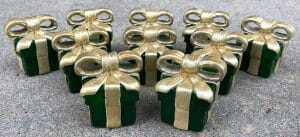 In my Windsor Jewelers days I came upon this idea accidently. Becoming increasingly comfortable with day-to-day story-telling, I hit on the thought of injecting a bit of attitude into the copy. This led to producing ads that juggled worthy ideas but never mentioned jewelry, and when finished I'd sit back and laugh. This, I thought, wasn't just attitude, it bordered on audacity. The absence of hard sell – or any sell at all, in and of itself whispered a powerful self-confidence and ultimately, swagger.
Further, on some level I sensed that Windsor's potential customers would love being associated with this brassy winner attitude. I imagined them listening around town, smiling, and thinking, "Ha! That's my jeweler!"
By now you may have doubts as to how you fit in to all of this. Don't sell yourself short.
In his landmark book, "Outliers", Malcom Gladwell coined the idea that any activity practiced for 10,000 or more hours achieves a genius level of competence. Most of us work about 2000 hours a year, so having put in more than five years at what you do you've become pretty impressive, you genius you. Show the world!
Let's say you're a heating and air company. Your technicians are your interactive point with your customers, so why not make them geniuses? Produce a half dozen radio ads or videos that dive into the professional heart of each of them, stressing that this is their life's work, and cutting corners just isn't in their makeup.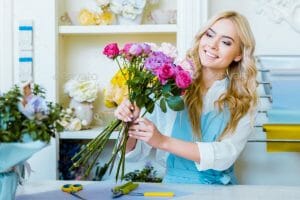 Or, you're a florist who imagines while fashioning each arrangement the joy this is going to bring later on that day. Theatre of the mind. It works!
Never lose touch with the fact that swagger has to first be earned in the eyes of the public, so don't force it. Honestly ask yourself if average listeners/viewers would agree that you've earned the right to this level of confidence. If the evidence suggests yes, then go for it!