The headline unemployment rate for the Augusta MSA fell to a record low of 2.8% in September on a seasonally adjusted basis unemployment has been at 3.1% for the last three months.  Other labor market data for Augusta also barely moved in September. Employment fell by 400 jobs, average weekly earnings rose by $3, hours worked fell by about 12 minutes and the labor force contained 373 fewer people.
Putting all these variables into the Augusta Labor Market Index suggest there has been little improvement locally, with the LMI is up just 1.4% on the year, as firms have struggled to hire workers (see below). One industry that has been able to add workers is retail which has added about a thousand jobs over the last year as consumer spending has been strong. (See above photo of the expanding Escape Outdoors store on Furys Ferry Road—photo by Josh Heath)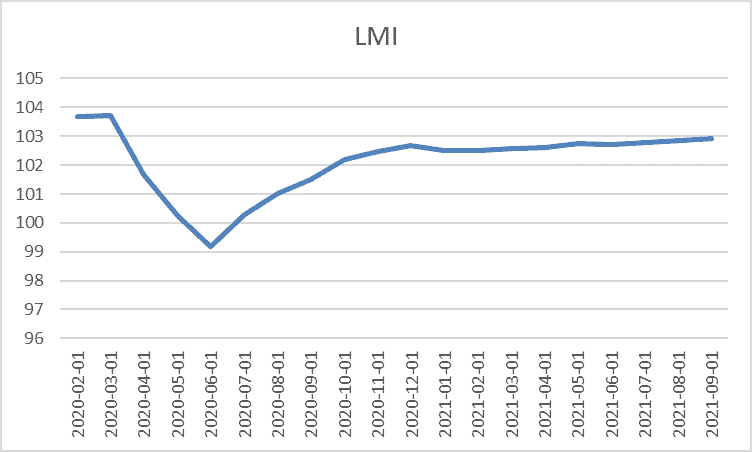 Strangely, the data does not suggest firms have responded by increasing the hours worked of their current workers. In Augusta, for the past year, workers have averaged between 34 and 35 hours per week. Average weekly earnings are actually lower than in January and much lower in real terms once national inflation at 6.2% is taken into account. In the South Atlantic region, which includes Georgia and South Carolina, prices are rising even faster at 6.5%.