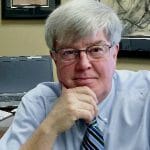 Don MacNeil is the former Marketing Director of Windsor Jewelers and long-time on-air radio professional.
Is it just me, or…
Taking On Facebook
It didn't start out this way.
Realizing I hadn't yet led you into the weeds of Facebook advertising I decided to do that, intending to bypass the fluff and distill what I found down to an easy-to-understand, Facebook Marketing For Dummies. The dummy, it turned out, was right here.
I could see trouble coming when, after searching YouTube tutorials on Facebook advertising, none of the hits ran less than 17 minutes, and most, whose titles all contained, "Easy" and, "For Beginners", ran beyond 30.
This is the one I chose, and by the five-minute mark my eyes began to water. No, watching it now isn't crucial to what follows. https://www.youtube.com/watch?v=iYJDR3qU9rk
And just at the point where you're shaking your head and deciding to hand all of this over to a Facebook specialist, the video's host insists that learning it is fundamental to owning a small business in the 21st century if for no other reason than being able to spot when your specialist is doing a poor job or even cheating you.
So now you're thinking, "Is all of this worth it?"
You don't have to know a thing about the inner workings of Facebook to acknowledge that just about everyone's there. From an eyeballs standpoint, it's the Superbowl©, every day.
Fact: Facebook ads have two major benefits that set them apart from other marketing channels, and that makes them especially effective for small businesses. The first, is targeting.
Facebook ads let you shift from broadcasting to narrowcasting. Their targeting capabilities are intense—over 80 percent of US consumers use Facebook, and the average user spends 40 minutes on the platform every day.
What language is your target likely to speak? What age bracket would they likely fall into? To shop with you, how near to you would they have to live? What interests of theirs would result in their using you? On what sort of device do they view Facebook?
By plugging your experience-based answers into Facebook's advertiser software your ad will be seen by and you'll only paying for an A-list of prospective customers, all of whom live within an easy drive of your shop.
The second benefit of Facebook ads is return on investment (ROI) feedback.
A keystroke delivers an array of key performance indicators (KPI) that help you assess the engagement rate of your ad campaign. They include the number of people shown your ad…their clickthrough rate (presumably to your website)…your cost per click, and your total ad expenditure.
Taken together, you can assess the strength of your message, your artwork or video and you can easily figure out the cost of increasing traffic to your landing page.
Acknowledging the value of all of this is one thing. Execution is quite another. If you don't wish to tackle Facebook advertising yourself, seek out marketing professionals who do, but most important, insist on speaking to their clients to gauge the probable level of performance they'll deliver to you.