There are many reasons restaurants or food service businesses face challenges and sometimes fail including lack of experience, not enough capital, or bad food and service. Not one of those applies to Jen Steller, owner of A Steller Kitchen. They've been voted as a Top Restaurant in Aiken.
"I grew up cooking alongside my mother and grandmother. I wanted to follow my dream and open a restaurant," Steller said.
In 2018, she did just that. It's a small place at 131 Silver Bluff Road. There are 4 tables for inside dining, but the mainstays are the casseroles, soups, and other dishes she makes from scratch that you can pick up after work.
Her life turned upside down about a week ago, when her husband Alex was diagnosed with two brain tumors. Prior to opening A Steller Kitchen, Jen had worked for 12 years as a Certified Medical Assistant (CMA).
"I knew something was wrong after his vision became blurred. Alex underwent an MRI which discovered the tumors. His surgery may be in November. In the meantime, we are just taking it day by day. I talk to God all the time. He knows me. I have a lot on my plate right now and cry in the background sometimes, but I believe we will get through this."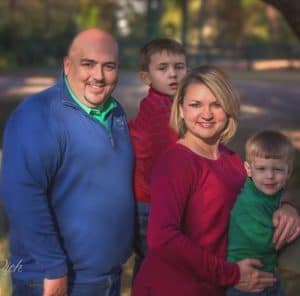 This is not the first time Steller has faced a challenge. When Covid hit, she was determined to think outside the box and cooked meals inside and brought them outside for customer pickups.
A Steller Kitchen offers some of those same staples today and more. She frequently updates the Facebook page with new dishes. One of the most popular is the chicken bacon ranch casserole. Casseroles, salads, and desserts are on the menu. And who doesn't need to lose a pound or two? Steller also has several Keto-friendly or low-carb meals available.
She loves her customers, and her family melts her heart. Her days are long, starting in the early morning hours to get her kids ready for school, take her husband to doctor's appointments, and then start prepping food for A Steller Kitchen.
"One of the favorite parts of my day is when I'm in the kitchen and my boys, Hayden and Mason, come in and ask what I'm doing. Like my mother and grandmother did for me, I teach them how to cook."
If she won the lottery, Steller said she would open a soup kitchen and feed those in need at no cost. How's that for a lofty goal that could be realized through support and a few prayers?
In case it's been a while, the moral of The Little Engine That Could is that three train engines decide to not help, each for their own reasons. Finally, a little blue engine comes along and helps. The story is a reminder of the importance of perspective and optimism. Jen Steller embraces both and appreciates the support of the community and prayers.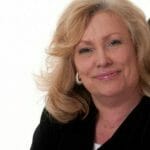 Editor's Note:
Mitzi Oxford is a veteran broadcaster and features writer who also worked at the same television station in Columbus, Georgia as Augusta's Brad Means! If you have a South Carolina story idea for Mitzi, please email her at mitzioxfordcreative@gmail.com.
Do you enjoy and benefit from ABD's business news? If so, CLICK HERE to find out ways you can help ABD achieve and expand our mission!