One of the secrets to outstanding leadership is the ability to make really good speeches and briefings. Although trust and integrity are more important, speaking skills are high on any list of qualities of great leadership.
The following are suggestions on how you might make your future speeches lead to "oh wows" and standing ovations from your audiences—large and small.
This list contains many ideas on how to make a better speech. It also suggests areas which are not helpful or are counterproductive.
When you introduce yourself, take no more than one minute to outline your background. 
During your talk, make sure you look every person in the audience in the eye.
Use a handheld microphone rather than a lavaliere (as you move your head from side to side to put your eyes on each person, the lavaliere mic works poorly)
Tell folks what you plan to tell them, give them your key points, and finish by summarizing what you told them.
Use no more than ten PowerPoint slides (my preference is no slides at all)
Don't use slides with words on them. ("Death by PowerPoint" should be avoided)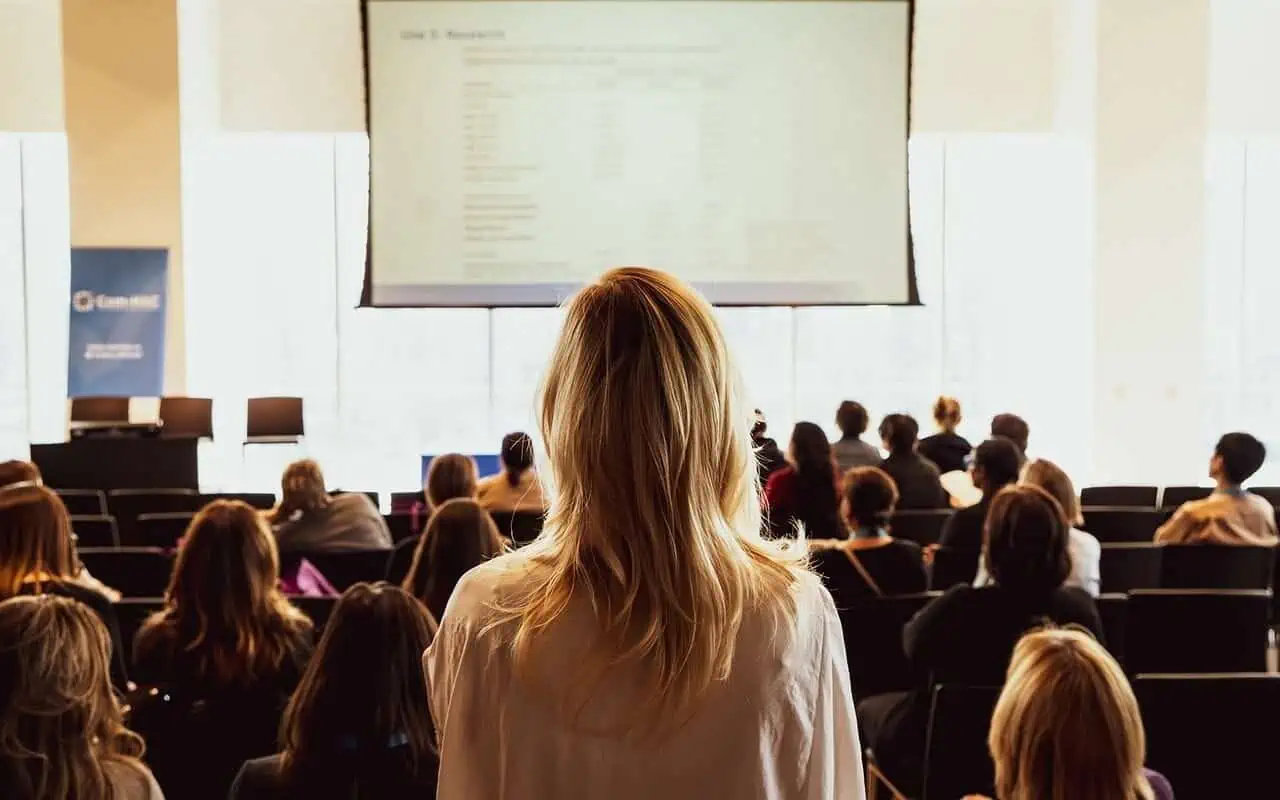 Alert each audience that you will allow lots of time for questions.
If you don't know the answer to a question, compliment the questioner. Then, point out that you should know the answer, but don't.
Always speak for a shorter period than expected. If asked to make a 30-minute talk, speak for 20 minutes, and leave 10 minutes for questions.
Put some energy into your talk. A monotone presentation can be deadly.
Never, ever read a speech. Notes are OK, but the best approach is no notes at all.
Ask your host to give you some feedback after your talk—the good and the bad.
Include some humor throughout your talk. Most should be self-deprecating. Ronald Reagan set the standard.
Dress like a professional—no jeans, t-shirts, or ball caps.
If you conduct a book signing, provide your books at a discount. Sign all books beforehand and have someone help you with the money and credit cards.
Never use profanity.
Never make fun of any person or subgroup in the audience.
Outline briefly your blessings in life.
Recommend books which have made a real difference in your life—no more than 3.
20. In your talk, give out your email address and encourage folks to contact you. Ahead of time, sprinkle your business cards throughout the audience.
21. Leave handouts in the back of the room. These handouts should summarize your talk, list books to read (and not to read), and include your email address.
22. Speak slowly—speed reading is good, speed talking is bad.
23. Give everyone a good quote or two. Two samples follow:
"I am interested in the future, since that is where I will spend the rest of my life."
"The time to be happy is now. The place to be happy is here. The way to be happy is to make others so."