The rain moved Rock Fore Dough inside and structural issues wiped out Lake Olmstead concerts this week, but it's all systems go tonight for a "Rockin' Out by the River" concert and fundraiser for a Wild Wing Cafe foundation.
Concerts will be held at three venues adjacent to the North Augusta Riverfront Amphitheater beginning late Friday afternoon and early evening, with the band Orange Constant at the Beer Garden Stage and Trae Pierce & the T-Stones on the Inside Stage. The developer of the new Wild Wing corporate store in Augusta and Wild Wing Cafe is bringing in rising country music star, Lewis Brice (Lee's brother) to headline the 9 P.M. show at the Amphitheater.
It's a free show, sponsored by E-Z-GO Golf Carts, Extreme SuperTrucks, Tees for Troops, and Champions Retreat.
From 8:30-9 P.M., a silent auction will take place to generate money for a foundation important to the Wild Wing Cafe brand.
"We'll be auctioning off a signed Lewis Brice guitar, plus a round of golf and a two-night stay at the Champions Retreat," said Chief Marketing Officer, Rian Kirkman. "Proceeds from the auction will support Little Kids Rock, a non-profit that expands, restores, and innovates music education in schools to empower a new generation of musical talent."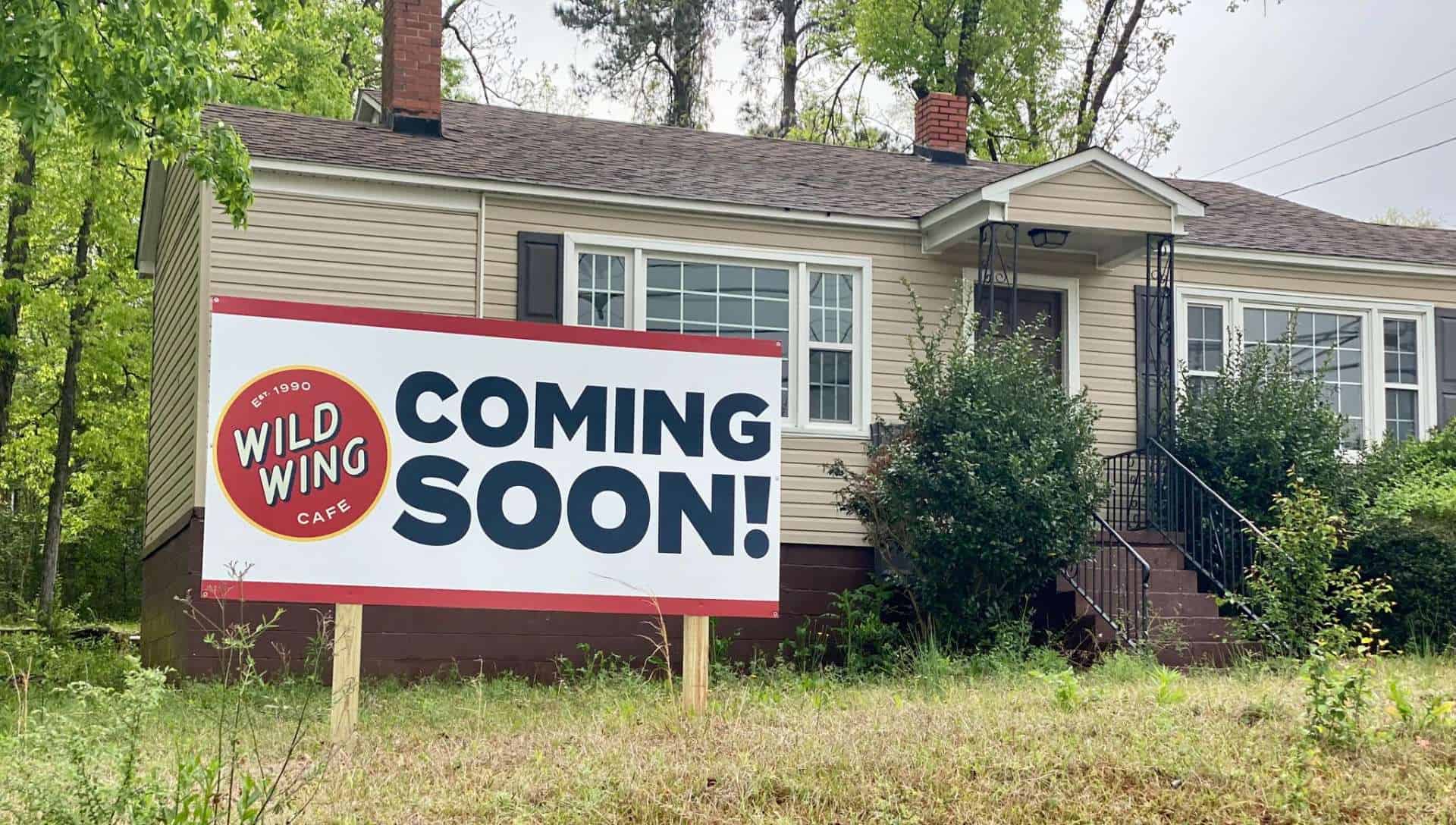 VIPs will also be treated to Wild Wing Cafe food, refreshments, and a meet-and-greet with Brice before the show, along with a look at the new prototype restaurant. This private event will be held at Southbound Smokehouse.
On March 16th, Augusta Business Daily first reported that city of Augusta commissioners approved the re-zoning of 1046 and 1050 Alexander Drive to allow Wild Wing to develop their Augusta location, replacing one that had been on Washington Road for nearly 20 years.
The prototype two-story restaurant and bar will be located between the Glen at Alexander apartments and Fire Station 10 and across the street from several residential neighborhoods. With 1.8 acres of land and a 7,000-square-foot footprint, this Wild Wing Cafe will be larger than the average one across the 40-unit company.
The developer of the property and WWC Corporate hope to open in late 2022 well, in advance of the 2023 Masters Golf Tournament.
Do you enjoy and benefit from ABD's business news? If so, CLICK HERE to find out ways you can help ABD achieve and expand our mission!