With football season just around the corner, a national restaurant chain is hoping to score a touchdown by opening a new CSRA location.
Atlanta-based, Touchdown Wings plans to open a new location at 3328 Wrightsboro Road, next door to Walmart in Augusta, replacing Baldinos Giant Jersey Subs, which closed last month. The restaurant is scheduled to open in October, according to the company's website.

Touchdown Wings currently offers 30 flavors of chicken wings, including spicy ranch, lemon pepper, teriyaki, and Cajun, as well as burgers, sandwiches, salads, and seafood.
The company was founded in 2017 by business partners and brothers, Jay Yang and Jeremy Lin. Prior to founding Touchdown Wings, Yang owned Hong Kong City, a Chinese restaurant, according to a recent article from Yahoo Sports. The restaurant's menu includes fried rice, a popular Chinese dish.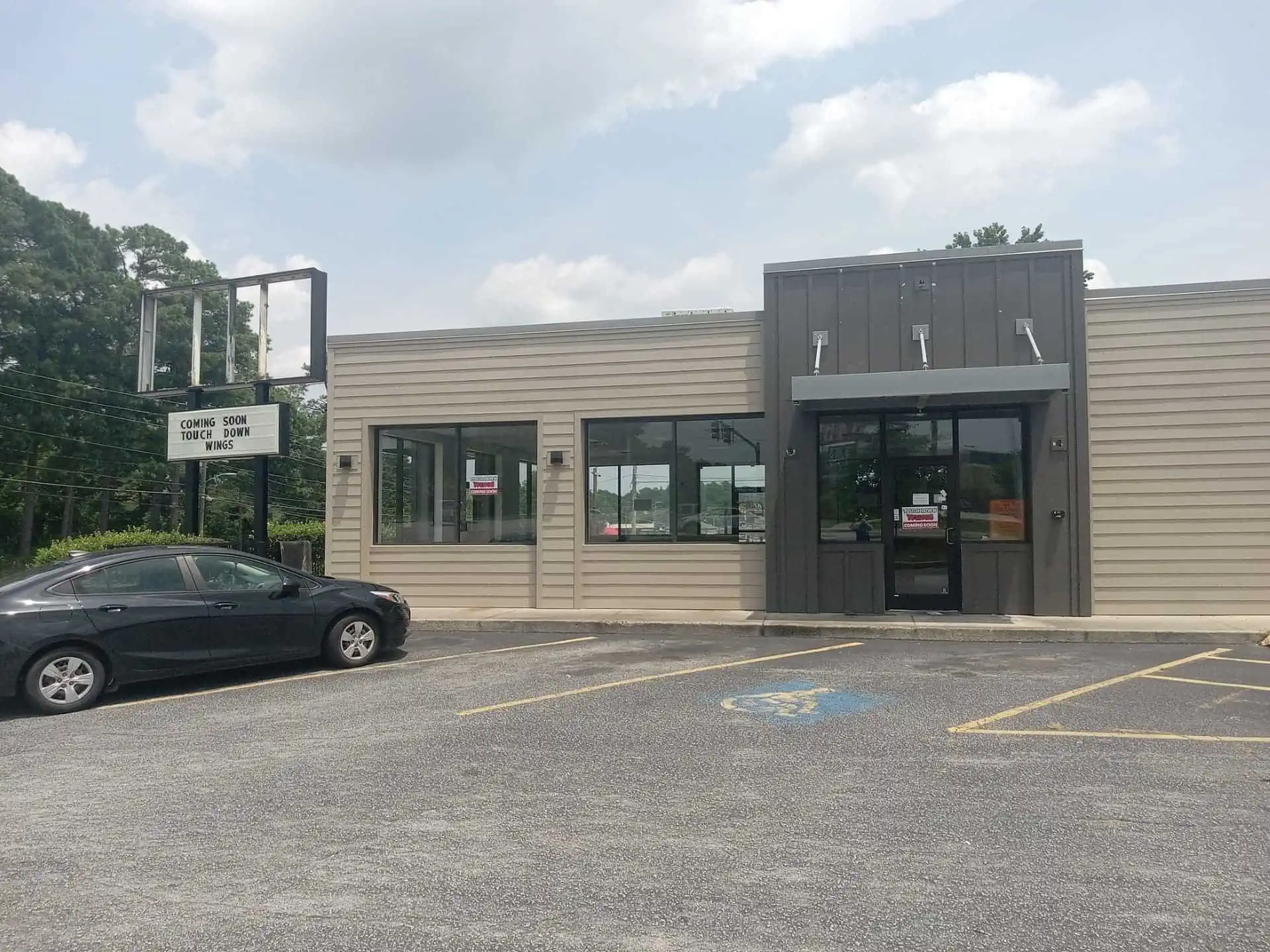 "They chose the name Touchdown Wings because they wanted the name to relate to football since the restaurant idea came from the demand for wings on Super Bowl Sunday," the article said. "To Yang's surprise, no one had a trademark on Touchdown Wings, and he was able to secure it."
The company currently has more than 20 locations in Georgia, mostly in the Atlanta area, but there are also Touchdown Wings locations in both St. Louis and Philadelphia. Besides Augusta, the chain plans to open five more new locations in Georgia, including Powder Springs, Warner Robins, and Union City within the next few months.
For more information, visit touchdownwings.com/.