Do you know a young, rising star within an organization?
Each year, the Augusta Metro Chamber of Commerce and Augusta Magazine honor a select group of successful young professionals in the CSRA.
Since 2009, the Chamber and magazine have compiled their list of Top 10 in 10 Young Professionals to Watch. These professionals, who are all between the ages of 25 and 35, represent a variety of professions and include attorneys, bankers, educators, and business owners. Applications for the 2022 Top 10 in 10 are now being accepted. The selection committee chooses winners based on their achievements, professional goals, previous awards, and community service. Each of these winners will be featured in Augusta Magazine, nominated for Georgia Trend Magazine's Top 40 under 40, and recognized at a Chamber Member Economic Luncheon.
Here's a list of the 2021 Top 10 in 10 winners:
Tianna Bias, attorney with the Hawk Law Group
Amber Brantley, assistant solicitor general with the Richmond County Solicitor General's Office
Kigwana Cherry, owner of Pop-Up Augusta
Becky Dearden, marketing director for SME CPA
Beth Bargeron James, vice president and marketing director for Queensborough National Bank and Trust
April Henry King, self-employed artist, illustrator, and muralist
Bradley King, architect with 2KM Architects Inc.
Eleanor Prater, marketing and communications manager for Destination Augusta
Marissa Smith (see photo above story), senior vice president and market executive for Bank of America
Patrick Wells, president of Piedmont Landscape Management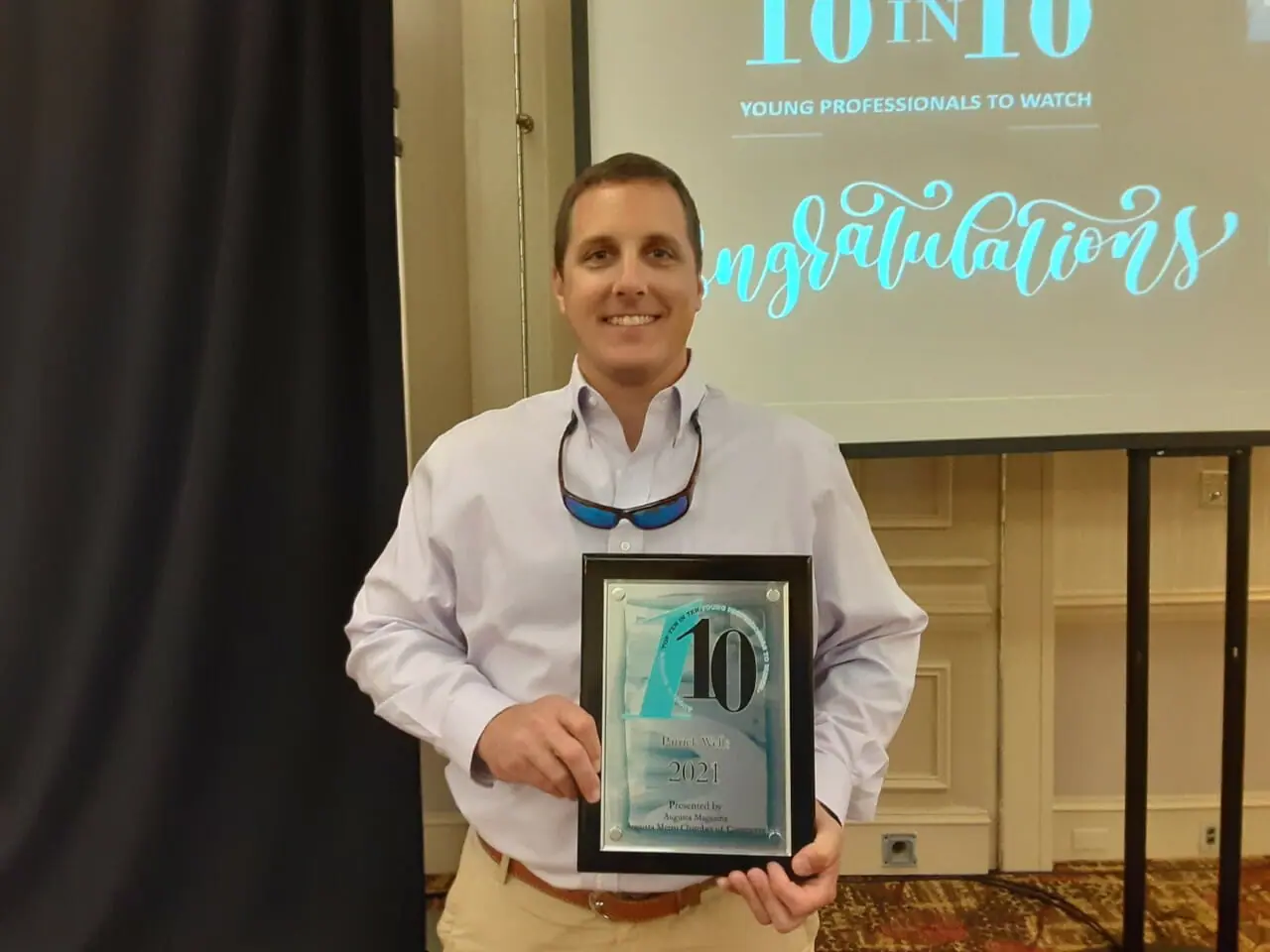 For more information or to apply, visit augustametrochamber.com/top10in10. The application deadline is Friday, March 11. Each applicant is also required to submit a resume and letters of recommendation.