A longtime Augusta businessman is retiring and selling his company to his president and two family members, after a 2021 deal fell through with a private equity firm.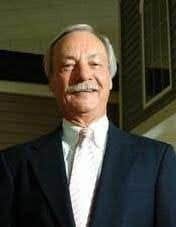 ABD has learned Jim Felton – founder and Chief Executive Officer of Southern Industries – is turning his home remodeling company over to his son Ed Felton, Vice President of Operations for Southern Wholesale with 35 years' experience; his niece Fran Felton, Corporate Manager with 29 years' experience; and President Derek Thexton with 14 years working for Mr. Felton. Founded in 1967, Southern Industries sells and installs a variety of home improvement products, including gutters, windows, and siding. Under Thexton's leadership, the goal for 2022 is a "One Southern" approach to make the client and employee experience as best as possible.
Titan Home Improvement, a private equity firm from Florida had previously negotiated with Felton to buy the business, but the deal fell through in late 2021.