Patrick Reynolds knows all too well the pain of leading a toxic workplace.
Reynolds – President and Chief Executive Officer of Cross Link Consulting, knew it was time to change his company's culture a few years ago when it became increasingly challenging for him to go to work at the company he founded. "Our culture was in a place that was uncomfortable" he explains. "I was really hungering and thirsting for some tools, some low-hanging fruit, and some quick wins on how to shift the culture at Cross Link." Reynolds found the tools he needed when he attended a national conference in 2019 and listened to a presentation from Declan Scott – Director of Operations for The Collaborative Way, which is a workplace model that focuses on inclusion and teamwork. The Collaborative Way is based on five core principles:
Listen Generously refers to listening to learn and understand what people say, rather than listening to argue. "We don't listen to understand," says Reynolds. "We tend to listen to see if we agree about something."
Speaking Straight involves both speaking up and speaking with candor. "What I see a lot is people don't want to speak up because they're afraid they don't have anything to contribute, or they're afraid they might offend someone," he states. One of the goals of The Collaborative Way is to cultivate a work environment in which all employees feel comfortable sharing their ideas.
Being For Each Other refers to a work environment in which employees genuinely encourage one another's success. Being for each other also means providing honest feedback that helps employees grow and become more confident. "You're not coming at them; you're speaking for them," Reynolds adds. "It's a major game-changer."
Honoring Commitment refers to business leaders and employees working collaboratively to ensure projects are completed in a timely manner. Honoring commitment doesn't mean the employee has sole responsibility for completing a project. "You, as the person who receives the commitment, must also do your part," he says. "You're not removed from the responsibility or the chain of custody."
Acknowledgment/Appreciation involves business leaders getting to know their employees and what types of acknowledgments they prefer to receive for their accomplishments. Reynolds explains for some, that means providing a positive affirmation, while for others, it means giving them gifts to reward their hard work. "If we give the right acknowledgment, that goes a long way," he states.
Reynolds applied The Collaborative Way to improving his company culture and found it helped tremendously. "It's a delight to go to work each day and be surrounded by a team that embraces and that lives out the culture we've grown and nurtured," he says. Neil Gordon – ABD's publisher, was inspired by the culture shift at Cross Link and decided to partner with them on producing his first all-day conference. "He (Reynolds) owns the way his company used to be and has been intentional about improving the workplace for employees and experience for clients," Gordon states.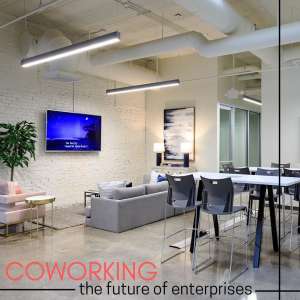 Both Reynolds and Scott will be keynote speakers for the ABD Fall Expo, which will be titled Culture Shift, on Thursday, Oct. 28 from 8 a.m. to 5:30 p.m. at The Space – located at 901 Greene St., in downtown Augusta. The event will feature 15 speakers, including Robert Kelly, Vice President of Augusta Staffing Association, Dr. Stacy Roberts, Lecturer at Augusta University and Founder and President of SMR Leadership Solutions LLC and Jason Goldberg, Business and Executive Coach with Focal Point Coaching. Expo attendees will also have the opportunity to visit about 12 booth exhibitors.
For a full list of speakers or to purchase tickets, visit abdexpo.com. To become an exhibitor or reserve a corporate table, contact Neil Gordon at neil@augustabusinessdaily.com or call 706-589-6727.
Stone Roastery is providing the coffee, Sheila's is delivering pastries and Fat Man's catering has a Southern lunch for all attendees.
The presenting sponsor of the ABD Expo is Cross Link Consulting with help from Best Office Solutions and News 12/NBC 26 as the media sponsor.