More to the story of the German manufacturer coming to Augusta.
It's ironic on my 58th birthday today, I am peeling the layers of the onion off of this story in which Richmond County and State leaders outbid 100 other communities for the right to bring Aurubis to South Augusta with the promise of 125 high-paying jobs.
One of my favorite roles in local TV news was that of "Troubleshooter" for NBC 26 in the 1990's. I thrived on taking a story EVERY outlet had (the Aurubis Press Release dropped Wednesday at 8:30 AM) and digging deeper.
It was a mentor/ABD member of mine who found a "hole" in the story reporter Josh Heath and I did for Thursday. I'm updating it here.
The ABD economist I interviewed said there were 1900 jobs lost in September and it would take (15) such deals like Aurubis to make up for it.
Upon further review—the net of 1900 jobs lost came from hospitality, construction and professional jobs (2,400 total) while we gained (500) jobs in retails, education, health, transportation and utilities.
The CSRA lost ZERO manufacturing jobs in September. If we keep pace in manufacturing jobs until Aurubis starts hiring in Summer 2022—these $25-30 an hour jobs can be a big boost to the economy, replacing lower paying jobs.
You too can "investigate" Aurubis before you apply or refer a family member or friend to apply for these highly skilled positions.
In our story, Josh Heath noted that Indeed, the job service and (23) employees gave Aurubis just a 3.3 rating out of 5 in areas like culture, management, pay and other employment factors. I'm not a mathematician—but in school with grades like that you'd be "failing" or on the edge of passing.
Their management rating of 2.8 of 5.0 is failing.
We did report the average score as fact in our reporting on Thursday—but opted to leave out some opinionated comments by current/former employees of Aurubis in another U.S Plant in Buffalo, New York. Some workers absolutely trashed the German-based company for treatment of employees, nepotism and poor working conditions. There were enough of these negative Aurubis comments to give me pause.
Take this information with a grain of salt as ANYONE can hide behind a keyboard and spout off without giving their name.
As a way of comparison in Augusta, on (41) reviews.
E-Z-GO got a 3.9 rating with many 5.0 marks for fair pay and good culture.
Before applying or having someone else apply, consider googling Aurubis and Indeed and do some research. That can go for any company you or a colleague is wanting to work for.
You too can be a "troubleshooter"!
Even successful businesses get caught in the "Covid Crunch".
Before resigning in January 2021 from the "Augusta Press", I filed a story on how the Frog Hollow Hospitality Group was working double time on getting their new concepts open in time for Masters 2021 in the old Blue Sky Kitchen right in the heart of Broad Street at 11th.
I'm told the fusion restaurants "Pho-Ramen'L and "Taco Cat" will be open in time for the Masters—as in Masters 2022.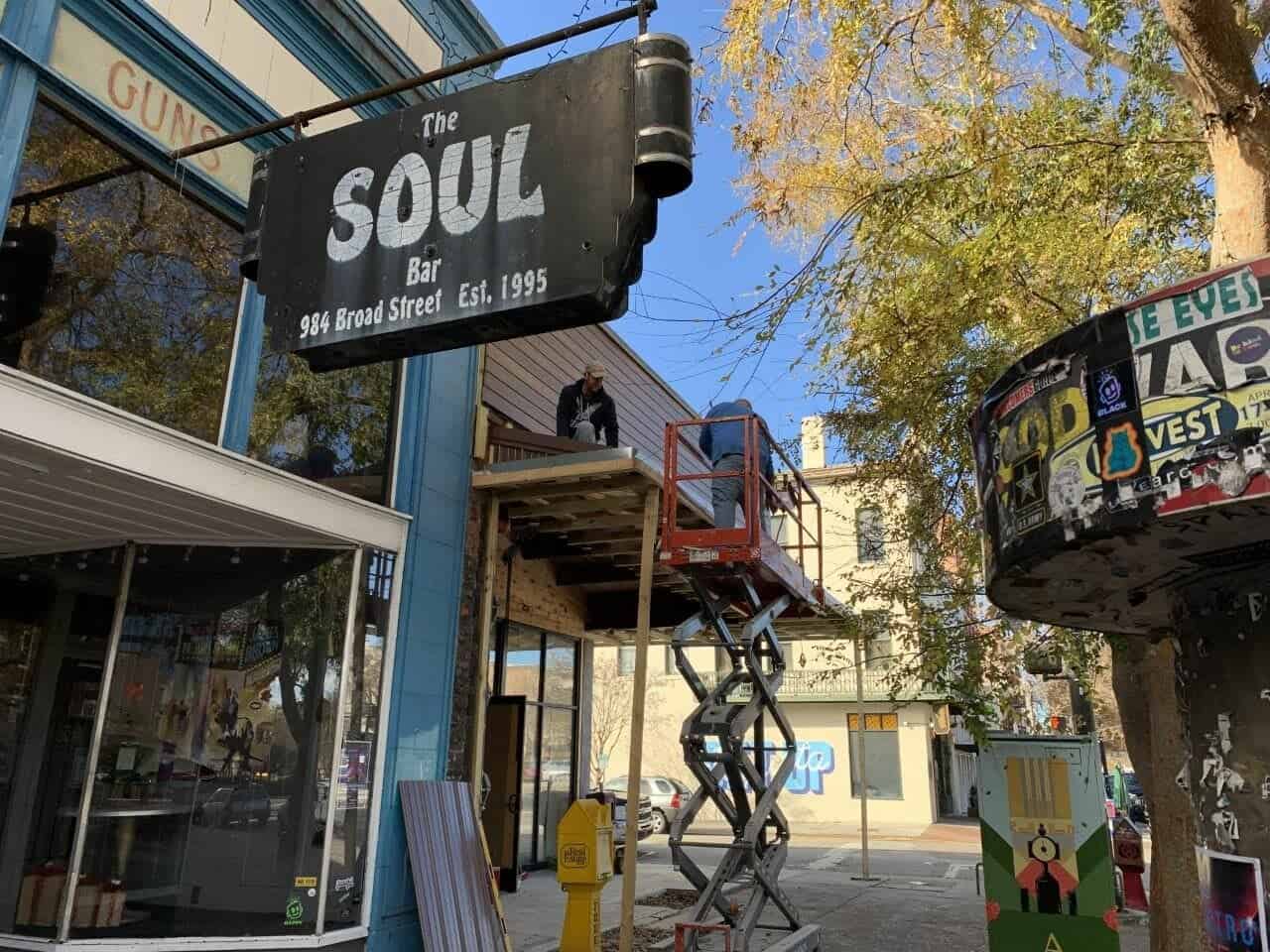 I've not toured it—but was told by the photographer of this photo— this is going to be really, really nice!
In one part of the building, customers will enjoy Pho food and Southern cuisine Ramen Noodles and walk through a connecting door to enjoy street tacos.
The lady who handles the design and build-outs for Sean Wight's concepts like Frog Hollow Tavern, Farmhaus, Craft and Vine and Frog Hen shared this with me in January 2021.
"Sean has affection for all cuisine and when he sees something while traveling he'll try and incorporate it in menus for Augusta," said Jennifer Krapp.
By the way she's overseen the buildout of the old Blue Sky building for about two years!
Apparently, unlike other business owners in the pandemic, Wight can afford a big delay in ringing the cash register at his 6,000 square feet duopoly!
Coming soon (we think) Pho-Ramen'L and Taco Cat.