With the rising cost of meat, David Brinson Jr. saves money by keeping his freezer stocked with venison, rather than dealing with limited selection and higher prices at the grocery store.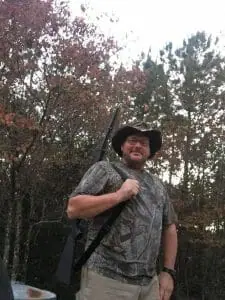 Brinson – an avid hunter – from Appling says he can kill a deer and have it processed for about $1.50 a pound – a price that's impossible to find at any grocery store. But an increase in deer hunting means local processors currently have more business than they can handle. "Demand is definitely outweighing supply for that industry," he states. "They can only hang so much meat." For that reason, Brinson sometimes processes his own venison, which takes several days because he must hang the deer prior to cutting it. "It's so much easier to kill a deer and take it to the processor," Brinson explains. He says many hunters are concerned their meat will spoil before it can be processed.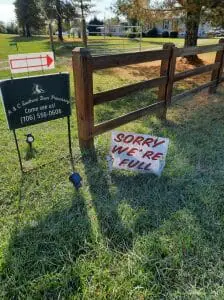 According to an article from the National Public Radio website, beef prices have risen by 12.2% over the past year, while the price of pork has increased by 9.8%. "More than 80% of the beef in the U.S. is slaughtered and processed by just four big companies, including Tyson Foods and JBS USA," the article states. "A similar handful of companies also controls processing of more than half the chicken in the country and two-thirds of the pork." Brinson states deer meat is similar to that of a cow and includes beef jerky, sausage, and cube steak. He can get several pounds of venison for $65 to $85. "It still comes out cheaper than the grocery store," Brinson explains.
There are many deer processors in the CSRA. Peyton McGahee – owner of Peyton's Deer Processing in Appling – says it's an extremely busy time for processing businesses. "Everybody is full," says McGahee. He explains it happens every year during the first few weeks of gun season. "In a couple weeks, it probably won't be like that," McGahee states. The typical processing time at Peyton's is 10 days, and the price varies based on the types of meat a hunter wants from a deer. "They're making great money," Brinson states.
He knows processors are especially busy on weekends, so he does much of his hunting on Thursdays. "I'll drop it off Thursday night or Friday morning," adds Brinson.