Rich Henderson loves college baseball and how passionate Augusta University coach, Chris Howell is about his players and their experiences. It's the reason Henderson has pledged $250,000 toward a new baseball locker room. He has been a sponsor for AU Athletics for almost 10 years.
Henderson said he met Howell at an athletics event and walked away with a good first impression. Over the years, the two developed a strong friendship.
"I've been able to kind of see his passion up close. He's good for Augusta," said Henderson, who is President and CEO of Jani-King of Augusta, a commercial cleaning company supporting over 200 franchisees servicing thousands of customers across the Southeast. "The one thing I'm most impressed with about Howell is that I don't think I've ever once heard him say, 'I can't do well because I don't have the resources.' He's a winner inside and he just needs the resources."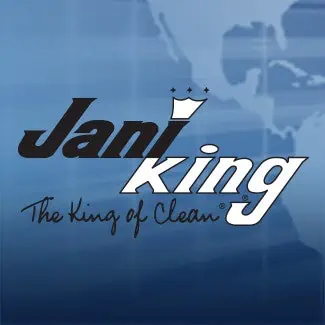 Howell said they used Jani-King to help clean the locker rooms when the program was using Lake Olmstead Stadium. Howell said the relationship has continued to blossom over the past couple of years and that Henderson has become a great friend.
"He's a guy that sees our passion and my drive and what we're trying to do here. It's a big help," Howell said. "He's a big supporter of the Jaguars and he's been there since Day 1. He's a big part of what we do here."
Henderson played sports as a youth. While he admits he was never athletic enough to "take it to the next level," he found himself interested in the growth of a program. He grew up an LSU fan and was there in the 1980's when Skip Bertman came to the school and took over a stagnant baseball program.
"He took a program that was almost nothing and made it a national power. One of his first recruits was my best friend's brother. We saw what he did to build a program," Henderson said.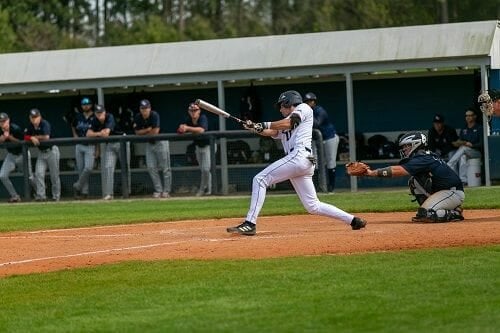 "If the programs are doing well, just look at Augusta, feel the buzz in the community, it's good for everybody. Whether you're a fan or not, it's good for the community. Look what happened when the golf team won the national championship and the entire community went nuts," Henderson said. "It's good to live in a community that supports a team, but there's kind of this what comes first, does the team come first or does the community come first? I think somebody's got to step up on the community side to help the team get to where they want to go."
Henderson met the new Director of Athletics, Ryan Erlacher, and was impressed with his vision and desire for success for his programs. Henderson said after talking with Erlacher, "It made the decision easier."
"We're incredibly grateful for Mr. Henderson's generous gift toward our baseball program. A new locker room will give our student-athletes a home they can be proud of and a space they deserve," Erlacher said. "We truly appreciate his support over the years and this gift will move us closer to achieving our goal of creating one of the best baseball facilities in the country."
Do you enjoy and benefit from ABD's business news? If so, CLICK HERE to find out ways you can help ABD achieve and expand our mission!