It's a bagel lover's dream. A few weeks ago, Straight Outta Brooklyn opened in Aiken, and now Oh Mie Stella Bakery is open for business as of May 6. For the record, Oh Mie Stella is Italian for Oh My Stars, thus the name. Italian bakers are known for their unique baking techniques and passion for the art and craft of breadmaking.
Crissy Kuhl didn't start out as a baker. Her background is in law enforcement and as a project manager for the Savannah River Site. But she was bitten by an entrepreneurial bug that sent her searching for a business to start.
"I loved to cook but not to bake, then I discovered bread. I started with a bread-making machine and then realized I wanted a good bagel, so I developed the recipe," Kuhl explained.
She had plenty of time to experiment with bagel baking and how to launch a business during Covid. By July 2021, Kuhl was serving her bagels at the Aiken Farmer's Market. Crissy and her husband first opened Kuhl Beans Café as a mobile cart. Cool name, right?
But then, they transitioned to Oh Mie Stella Bakery which was a way to pay tribute to her husband, Stephen's Italian American heritage. Earlier this month, they opened a brick-and-mortar location at 969 Pine Log Road in the Staples Shopping Center.
"Bread isn't fast, and patience is a virtue. What I've learned is that baking is a science, but you can play around, and the recipe is mine. A good recipe makes for a good bagel and then you can try different flavors."
Currently, Oh Mie Stella is only open on Saturdays. She and her husband work full-time but the support for the bakery has been incredible according to Kuhl. They have plans to expand.
"We want to partner with other small businesses such as Mac Daddy's Macarons. We want to be a community bakery."
Kuhl has developed other bagel flavors which have become popular including chocolate and cinnamon.
"My mom had a Christmas cookie which will be added to our menu when the time is right."
In the meantime, Kuhl is dreaming up other recipes for success as an entrepreneur, including adding Fridays for pickup of bagels and other baked goodies. Long term, she hopes to increase the days Oh Mie Stella will be open for business and to partner with other businesses and create wholesale partnerships in the CSRA.
For more information about Oh Mie Stella Bakery, visit their website or Facebook page.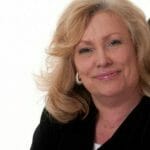 Editor's Note:
Mitzi Oxford is a veteran broadcaster and features writer who also worked at the same television station in Columbus, Georgia as Augusta's Brad Means! 
If you have a South Carolina story idea for Mitzi, please email her at mitzioxfordcreative@gmail.com.