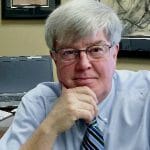 Don MacNeil is the former Marketing Director of Windsor Jewelers and long-time on-air radio professional.
Is it just me, or…
Blending the Old and the New
For 50 years, nothing changed.
Marketing your business meant fashioning a blend of newspapers, magazines and direct mail in the print world; radio and TV in the electronic, and as long as you stayed on top of minor developments in each realm, that body of media knowledge could pretty much take you from your 20s to retirement.
I don't have to tell you how dramatically all that's changed.
From a four network world of Peter Jennings, Bill Cosby and Seinfeld we've scattered to several million web sites and a nearly infinite number streaming and cable outlets. From a mass-consumption standpoint, all that's left is the Superbowl ©, driving down the street (billboards) Facebook and YouTube.
If you think getting your arms around this new reality is as simple as dividing your customer base into under-50 digitals and over-50 analogs, you're oversimplifying things. In each of those populations you'll find a co-mingling of early-adopters and change-resisters. You have income subcategories that determine how much technology a potential customer of yours can take on. I could go on, but I think you see the challenge. What you need is an intelligent, winning deployment of both old and new media.
Now, if you personally inhabit these 21st century worlds – the Facebooks, the Twitters, the YouTubes, etc. – then you may enjoy throwing your passion for what you do into managing your presence on these sites yourself. Facebook, we decided a couple of columns ago, is a challenging toss-up as to whether you'll want tackle it alone. YouTube and Hulu are a pair we'll dive into next week.
Online ads? On the face of it, draining budget to chase potential customers around the internet seems a fool's errand, but targeting technologies have now increased your chances of meaningful reach. Many traditional (and local) print media outlets are now resellers of sharply localized global online mega-site access, and for a reasonable investment you can – in your own market – share eyeballs with the likes of AT&T.
Email blasts are a 21st century entrant into the marketing mix, but come with extremely delicate sensibility issues. I don't have to tell you that crashing someone's inbox can make you more enemies than friends. Ditto online popup ads. Exercise great care, and observe the rules of the road (option to opt-out).
Being on the rabbit-ears side of 50 myself, I can't leave this without a quick salute to How It Was.
Today's marketers impulsively cheer the demise of broadcasting and celebrate the perfect-for-you, customer targeting today's technology makes possible. But if media consumption had always been left to each of us being able to lose ourselves in our own media milieu, would we ever have rallied around FDR's Fireside Chats? 1985's global Live Aid concerts? The Beatles?
Garrison Keillor similarly wonders if our futures hold any chance of another Shakespeare or Hemingway when he observes: "And that is the future of publishing: 18 million authors in America, each with an average of 14 readers, eight of whom are blood relatives. Average annual earnings: $1.75."