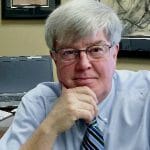 Don MacNeil is the former Marketing Director of Windsor Jewelers and long-time on-air radio professional.
Is it just me, or…
Branding Your Small Business
Editor's Note: This first ran a year ago in ABD but it still offers timely advice for any business.
No, this isn't going to be some highfalutin' cerebral slog. Branding your business should be fun, but please, do me (and yourself) a favor by not trying to do it yourself, and then too late, call in a pro after you've blown through the cash you had set aside for this.
You'd be tempted to think that branding starts with major league-looking artwork. Whether online, in print, or on TV, instant recognition is paramount.
But before all of that, you have to do some serious looking around.
Who's your target audience? What lights their fire? And above all, are you capable of being what they want you to be? (The can-you-pull-it-off question.) Then, you order your logo and other artwork built around their sensibilities and the vibe you want to project to them.
Consider, too, that branding is historically most successful when it trumpets a niche within a retail or service segment, and often it's the public itself who screams at you about what you should be doing.
For example, when did stodgy Federal Express become cool FedEx? When their marketing department woke up to the fact that that's what everyone was calling them. In a similar way, I'm waiting for the day Target has fun in its marketing with the playful pseudo-French pronunciation of "Tar-jay" we often give it. Listen to us, companies!
How? (And you may want to delegate this.) By monitoring what social media is saying about you. Plug just a few keywords (your company's name, your city, your line of work, and your fiercest competitor) at Google Trends and get notified via Google Alerts (https://support.google.com/websearch/answer/4815696?hl=en). If you're laying an egg out there, this'll hopefully red flag you in time.
Another site geared to listening in on what's being said about you is socialmention.com.
Think about and shout to the world the niche your business occupies. Head & Shoulders shampoo decided to be the dandruff specialist and got rich by identifying and exploiting common insecurity. Subaru noticed that their vehicles were a favorite of adventurous types and have enjoyed great returns by speaking directly to them in their ads.
So where do you fit in? Who should you be talking to?
A website is critical, or at minimum, a Facebook page. And you can't just let it sit there, especially if you offer a "Contact us" function. Someone needs to check on it every day. I can't tell you how often I've tried to communicate with a company through their page or site with no response. They've just decided no one's going to use it and ceased monitoring their online presence. Checking there has got to be on your daily to-do list!
Branding is simply making yourself a place people want to be associated with by radiating competence, reliability, and warmth.