Editor's Note:
Wes Hennings never met a meal he walked away from and is an opinionated eater! Each Thursday, he shares the results of a business lunch he's had with a colleague as a way to advise our business community on the good, bad, and the tasty across the CSRA. He doesn't let ABD or the restaurant know where he is going and his opinions are his own. He grades the restaurants he visits on a 1-5 scale with "5" being outstanding. We call this our "Real Business Lunch Review".
Food Quality: 3
Service: 4
Business Meeting: 4
Value: 4
Average Score: 3.75 of 5
"I want my baby back (baby back, baby back). I want my baby back (baby back, baby back)."
You're welcome. Now, you will be singing that jingle for the rest of the day. I think I've only eaten at Chili's a few times since that commercial and the earworm of a song all but disappeared from the airwaves, and this week, I think I found out why.
We actually went a few weeks ago with the whole family because we wanted some chips and salsa, and our favorite places were not open. So when we sidled into the booth, the meal was actually pretty tasty. My wife said, "Don't sleep on Chili's," so we made a return visit for a lunch. I don't know if it was the time of day or a different location, but this trip definitely made us want to put this dining experience back to bed.
We ended up at the location on Robert C. Daniel Parkway right off interstate 20 because it seems so convenient for many folks in town. We showed up right around lunch time and it wasn't very busy, so that's always my first point of concern. But we were seated quickly, and our server met us quickly.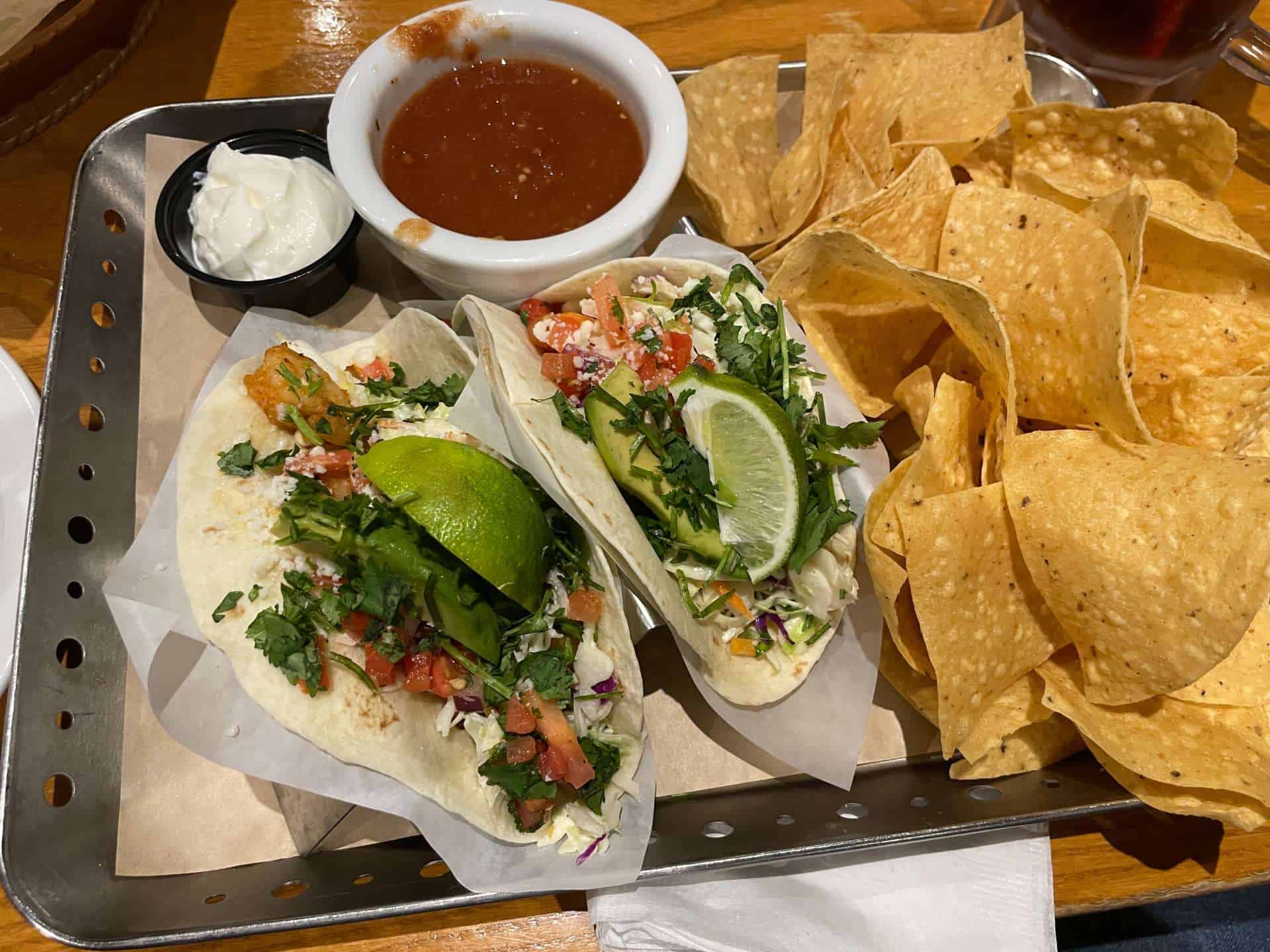 There are also several deals which were appealing, including several meals with a drink and app starting at $11. There was also a lunch deal with soup and an entree starting at $10.99. My wife had the appetizer deal with chips and salsa and a chicken sandwich. I opted for potato soup and spicy chicken tacos.
The chips were fine and I love their thin and crispy method of making them, but the chicken sandwich was tough and almost inedible. The highlight of the meal for me was the potato soup. It was cheesy and topped with some delicious thick-cut bacon. I was concerned about the tacos because I'm not the biggest fan of spicy things. No worries there. I'm not sure it had any head at all, plus it was also drowning in slaw. I think the shrimp would have been good, but it was just not executed well.
The service was fine and I think most of us have experienced a Chili's or chain restaurant of such caliber in our lives. The atmosphere you get is generally what you would expect.
Sadly, one pretty good experience led us to return but seems it may actually have been a one-off as opposed to the rule. It definitely makes me want to leave the chains and hit some local flavor again soon. You may want your baby back ribs, just not sure if Chili's will deliver 5 stars."