When Jessica Gaskins was growing up, her dad would take her and her siblings to Augusta Regional Airport during Masters week to sit and watch who got off the planes. He assured his children that somebody important would be there. That was when she first met Nick Faldo.
"While I didn't appreciate the experience as much then, now Masters week is the best time of the year to me," explained Gaskins, owner of Maddie P Boutique.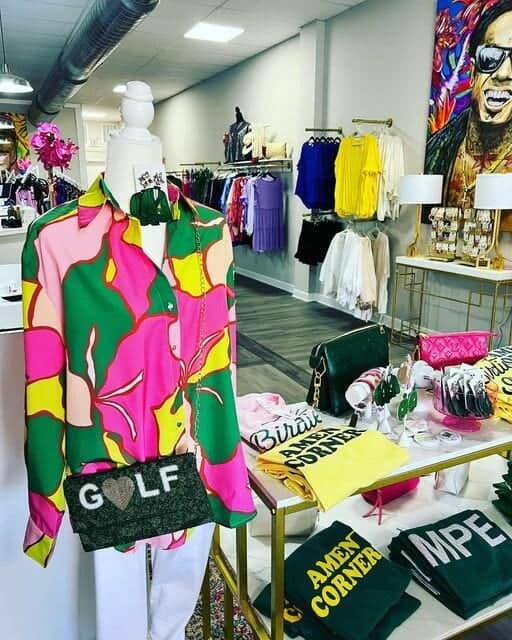 The early exposure to the tournament has paid off for Gaskins. Her boutique, located at 126 Pendleton Street in Aiken, carries golf-inspired t-shirts and accessories including headbands and jewelry. They are all flying off the shelves.
"We are in our fourth year of selling golf accessories. People further and further away are ordering from us online, from Texas to Pennsylvania."
Next year, Gaskins will be ramping up what she offers at her store in Aiken and for the e-commerce side of the business.
She is not alone. Shoppe 3130 and Sweet Fig Market located at 510 West Avenue in North Augusta, have also had an uptick in customers this week. The shops are next door to each other, and both are managed by Hannah Littleton.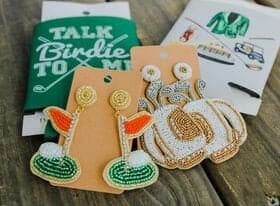 "Because we have so many out-of-town visitors, our shops try to focus on local items. Pillows, koozies, and golf-related jewelry are big hits," Littleton said.
Sweet Fig sells flowers and one of the most popular items has been an arrangement in a golf ball-style vase. Littleton said lots of people have been buying them to decorate for entertaining this week.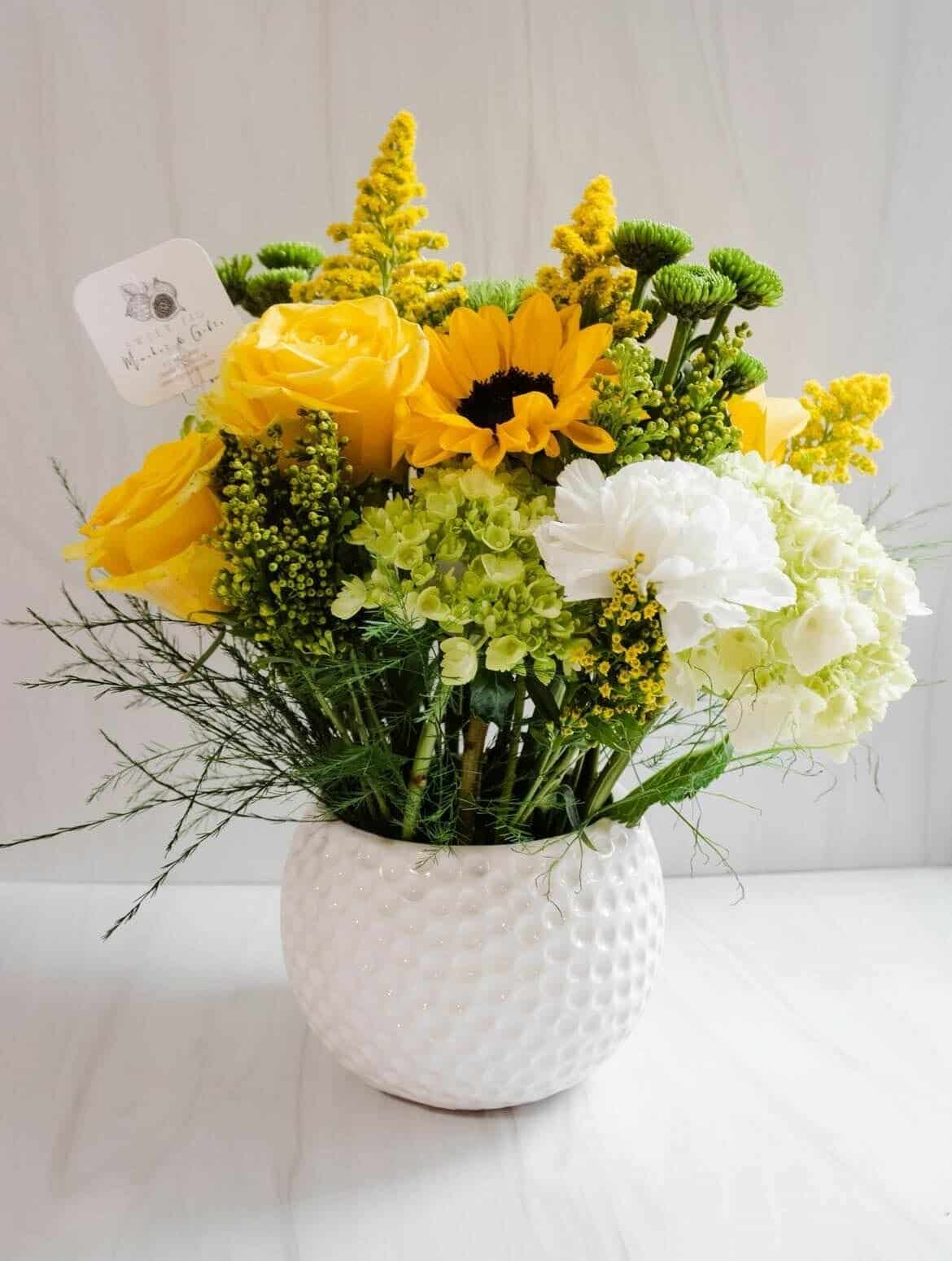 If entertaining visitors include wine with dinner, Cork and Cap, 146 Laurens St. in Aiken, will let you try before you buy. This weekend, they're toasting the Masters with a free wine tasting featuring Master Somm wines.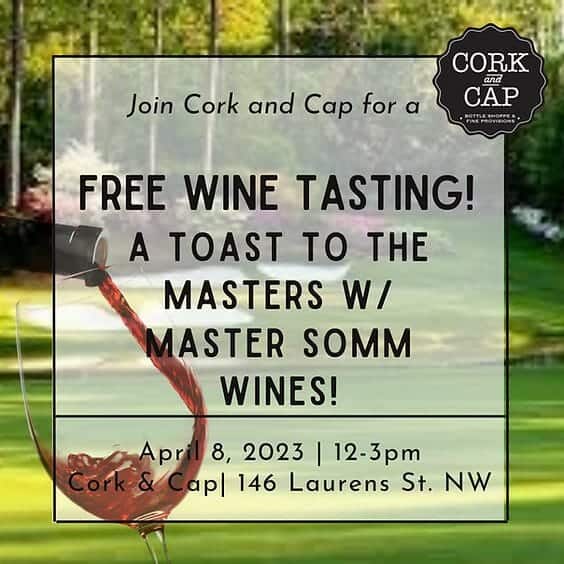 Finally, for those guests who traveled to Augusta with their four-legged babies, Downtown Dog, 150 Laurens St., has a variety of Masters-inspired collars and leashes.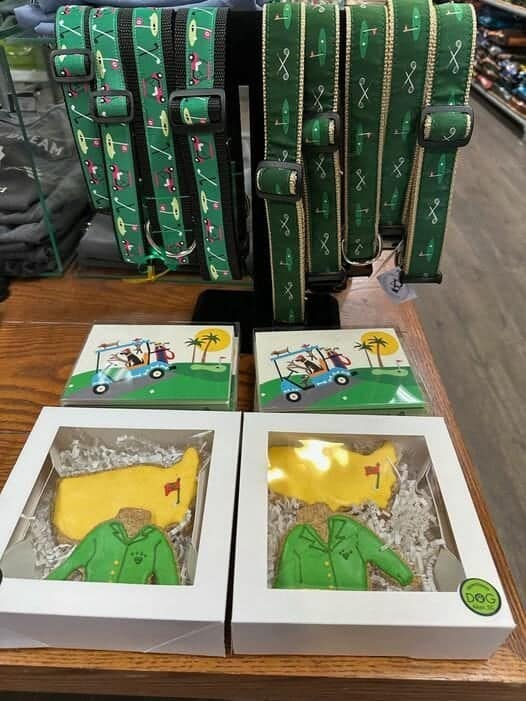 Golf certainly takes center stage this week but off the course, no matter which street you travel around the CSRA, there is most likely a reminder of why you are here, and some friendly shop owners who offer items to make the visit even more memorable.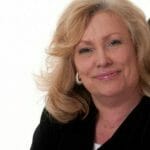 Editor's Note:
Mitzi Oxford is a veteran broadcaster and features writer who also worked at the same television station in Columbus, Georgia as Augusta's Brad Means! 
If you have a South Carolina story idea for Mitzi, please email her at mitzioxfordcreative@gmail.com.