Major insurer Humana is leaving group commercial healthcare and major medical plans to focus on government-funded programs, and ancillary benefits such as ambulance transportation, blood, drugs, and medical supplies. This impacts employers and their employees under plans which are fully insured, self-funded, and those with Federal Employees Health Benefits medical plans.
"Employers need to prepare for changing their insurance provider, for some disruption, and potential rate changes," advised Tom Mastny, CEO of The Pennant Group.
For Michael Harrison, owner of Flow Pro Plumbing in Augusta, Humana's announcement last week was disappointing, especially since he and his 35 employees had just gone through an open enrollment last month for their Humana coverage.
"It's like going back to the drawing board to find a plan that is as suitable for our employees as Humana. It's just something else to deal with," said Harrison.
He wasn't surprised at Humana's announcement because Mastny, who handles his group plan, had told him a couple of months ago that this might happen.
Mastny works with employers across the CSRA to identify the right coverage for their employees and helps them prepare for changing market conditions. The good news for Harrison and other employers under the Humana group plan is that it will be phased in over the next 18 to 24 months.
"First, don't panic. We are looking at other options for health care and major medical coverage for our clients as are other companies who represent employer group insurance plans," explained Mastny.
He said that this is not an immediate exit of Humana from our market or cancellation of the groups' current coverages.  We have time to adjust, but knowing what this potentially means for your group is key.
Mastny had given his clients like Harrison a heads up about Humana's decision because of their business losses from health care and major medical insurance in the past few years and the lack of building a strong national network. In fact, in October 2022, Humana announced plans to identify $1 billion in cost savings to invest into its Medicare Advantage program.
Humana will put most of their eggs in the government-funded basket of programs like Medicare and Military programs, and less risky, fewer volatile benefits like dental, vision, life insurance, and the pharmacy management side of the industry.
The Military plans include TriCare which Humana administers and are of great interest to active-duty military families and retirees from Ft. Gordon. Humana will continue to oversee TriCare for the East Region which includes counties in the CSRA.
As Mastny confirmed, "The cash cows are the federal programs and pharmacy management."
For now, the bigger impact for local employers who offer Humana medical coverage would most likely be long term which is why Mastny advises employers to be proactive in the short term which would lessen the impact on them and their employees.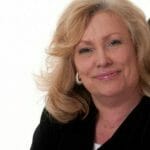 Editor's Note:
Mitzi Oxford is a veteran broadcaster and features writer who also worked at the same television station in Columbus, Georgia as Augusta's Brad Means! 
If you have a South Carolina story idea for Mitzi, please email her at mitzioxfordcreative@gmail.com.