A coffee business first spotlighted in ABD in May 2022 as a pop-up coffee cart, then again in October when they opened a brick and mortar is growing again, this time with a drive-thru which opened on June 22.
"It's been a whirlwind to get to this point, but we are excited," said Mallory Adkison.
They have an app so you can order ahead of time and still get to work on time the next day.

"It keeps traffic moving smoothly and the employees and customers seem to love the convenience."
When Mallory and Jake Adkison started NOLA coffee, their cold-brewed blend was rare in these parts but a throwback to their New Orleans heritage. They rolled their cart to events across the CSRA and their special brew caught on.
"The coffee cart created a following for our cold brew and other products. My husband and I discussed it and prayed about it. We decided it was time to go all in and I left my position as a science teacher at North Augusta High School to run our business," she explained.
At that time, they thought it would be a year before they could open a permanent location, but five months later, they accomplished that goal when NOLA Coffee opened its business at Langley Plaza in the Midland Valley area of Aiken County.
When they first opened, Mallory said, "We just wanted to create somewhere for friends and family to gather or as they say in New Orleans, where you can pass a good time."
Now, NOLA is growing again and becoming competitive with the CSRA coffee market.
To order ahead, you can access the Google Play store or Apple at dripos order ahead. You can also visit their website at drinknolacoffee.com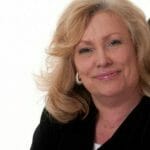 Editor's Note:
Mitzi Oxford is a veteran broadcaster and features writer who also worked at the same television station in Columbus, Georgia as Augusta's Brad Means! 
If you have a South Carolina story idea for Mitzi, please email her at mitzioxfordcreative@gmail.com.