Just in time for the dog days of summer, locally owned mobile dog grooming business, Stella's Pawtique is making its way around the CSRA.
Kristin Lee, owner of Stella's Pawtique, wanted to share her passion for caring for animals by offering a unique experience in the world of dog grooming. Born and raised in Augusta, Lee has also been a registered nurse for over 10 years.
"Being the owner of a dog who has a lot of social anxiety, I know the importance of needing one-on-one grooming care," she said. "I love dogs, I love animals and I love taking care of them. I just figured I would combine my love of animals and caring for them to provide a service for the community to help dogs who might be better in a one-on-one setting."

Customers can schedule an appointment and Lee will visit them at their location. She operates in Augusta, Martinez, Grovetown, and Evans. Lee offers several different services for man's best friend, including baths, hair trimming, nail clipping, and teeth brushing.
Lee mentioned that because she can park curbside or in the driveway of a client's house, owners are likely to have an easier time having their pets groomed.
"Especially owners who have multiple dogs, it can be a hassle to try to lug all of them into a grooming shop all at once or multiple times," she said. "It's convenience for the owners, and then it also helps with the dogs too, 'cause they're right there at home."
Because mobility is part of what makes the business different from a usual groomer, Lee said choosing the right trailer was important. It was custom-made in the U.S. and has everything she needs as a groomer.
"I ordered it back in August of last year and I just got it in May," she said. "I wanted to do something that was going to stick out, something that was unique."
Lee said she would like to one day expand to multiple units.
Stella Lee's 10-year-old Yorkshire terrier is not only the face of the business, but has played a fundamental role in allowing Lee to learn how to groom and care for dogs.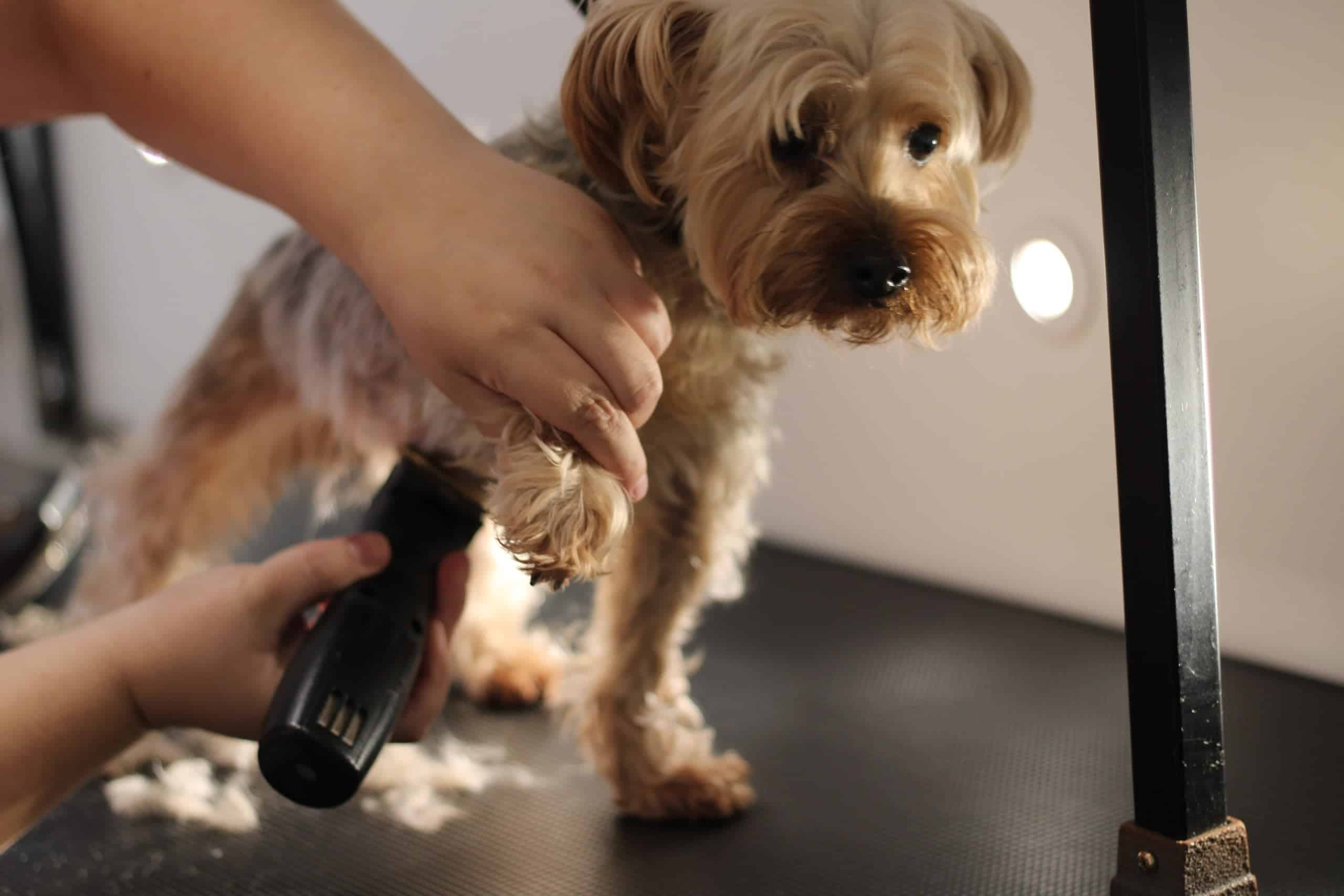 "I've had her for nine years, she's my first dog ever," Lee said. "I learned how much I love caring for animals when I got her."
Since the business' opening on July 1, Stella's Pawtique has serviced upwards of 100 "doggie clients."
To schedule an appointment, visit: https://stellaspawtique.com/.
Those interested can also visit Stella's Pawtique on Facebook and Instagram for business updates.
Facebook: https://www.facebook.com/people/Stellas-Pawtique-LLC/100092157116093/
Instagram: https://www.instagram.com/stellas_pawtique/