When was the last time your doctor made a house call? The very term elicits images of a Norman Rockwell painting. The height of physicians coming to a patient's home happened in the 1930's, 40's, and early 50's. Now, they're back.
Brandon Wilde is the first retirement community in the CSRA to offer house call services to their residents. In many respects, the facility, founded 33 years ago, mirrors the history of the medical practitioners who almost 70 years prior covered a general field of medicine that included all the basics of healthcare to serve their patients.
"We are a continuing care or life plan community," said Larry Banks, Healthcare Administrator, "serving various levels of needs including independent, assisted living, memory care, speech therapy, or rehabilitation. We can take care of anyone at any stage by keeping people healthy, happy, and independent."
During Covid, the Federal government started a critical care program because being cared for at an assisted living facility was far less expensive than sending patients to sometimes overcrowded emergency rooms.
"We partnered with GA/SC House Calls to offer the service to our residents. It values our clients' time and is a great convenience, but you can also visit your primary care doctor or specialist if you choose."
Seniors at Brandon Wilde can get primary care check-ups, have their vital signs and medicines monitored, receive specialist referrals, and even get blood work and x-rays done in the comfort of their own homes with the help of the innovative in-home primary care company's nurse practitioners, nurses, and medical assistants.
Proactive at-home visits ensure that residents with or without chronic conditions can receive routine health screening without the hassle of frequent trips to the doctor's office, urgent care, or the hospital. Consistent and timely monitoring from House Calls allows providers to catch potential health issues sooner and makes getting follow-up appointments easier and faster.
Located on 73 acres at 4275 Owens Road, with four ponds, a putting green, flower gardens, hiking trails, and a woodworking shop among other amenities, Banks says Brandon Wilde could be compared to "a cruise ship that never leaves the dock."
Now, that also includes not leaving the facility to visit a doctor because the convenience of House Calls allows these active seniors to get on with living their best life. The service is also available to anyone in the CSRA.
For more information on Brandon Wilde, visit their website. To learn more about GA/SC House Calls click here.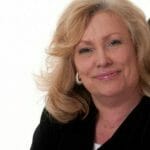 Editor's Note:
Mitzi Oxford is a veteran broadcaster and features writer who also worked at the same television station in Columbus, Georgia as Augusta's Brad Means! 
If you have a South Carolina story idea for Mitzi, please email her at mitzioxfordcreative@gmail.com.