Jersey Mike's sandwich locations are wrapping up their 13th Annual Month of Giving fundraising campaign with the traditional Day of Giving today.
All this month, patrons have been encouraged to make donations through the Jersey Mike's mobile app or by stopping in a location to buy a sub.
It culminates with this year's Day of Giving today when 100% of sales in Jersey Mike's nearly 2,500 locations in the United States go to help local charities. Beneficiaries include youth organizations and food banks.
Eric Clark owns eight Jersey Mike's locations in Richmond and Aiken Counties. He bought his first franchise in 2011, the year this event began.
"It has been a great experience and a great ride," Clark said. "And the guy that started Jersey Mike's, Peter Cancro, he's just an amazing guy. You can't say enough good things about him, and he's got such a good heart."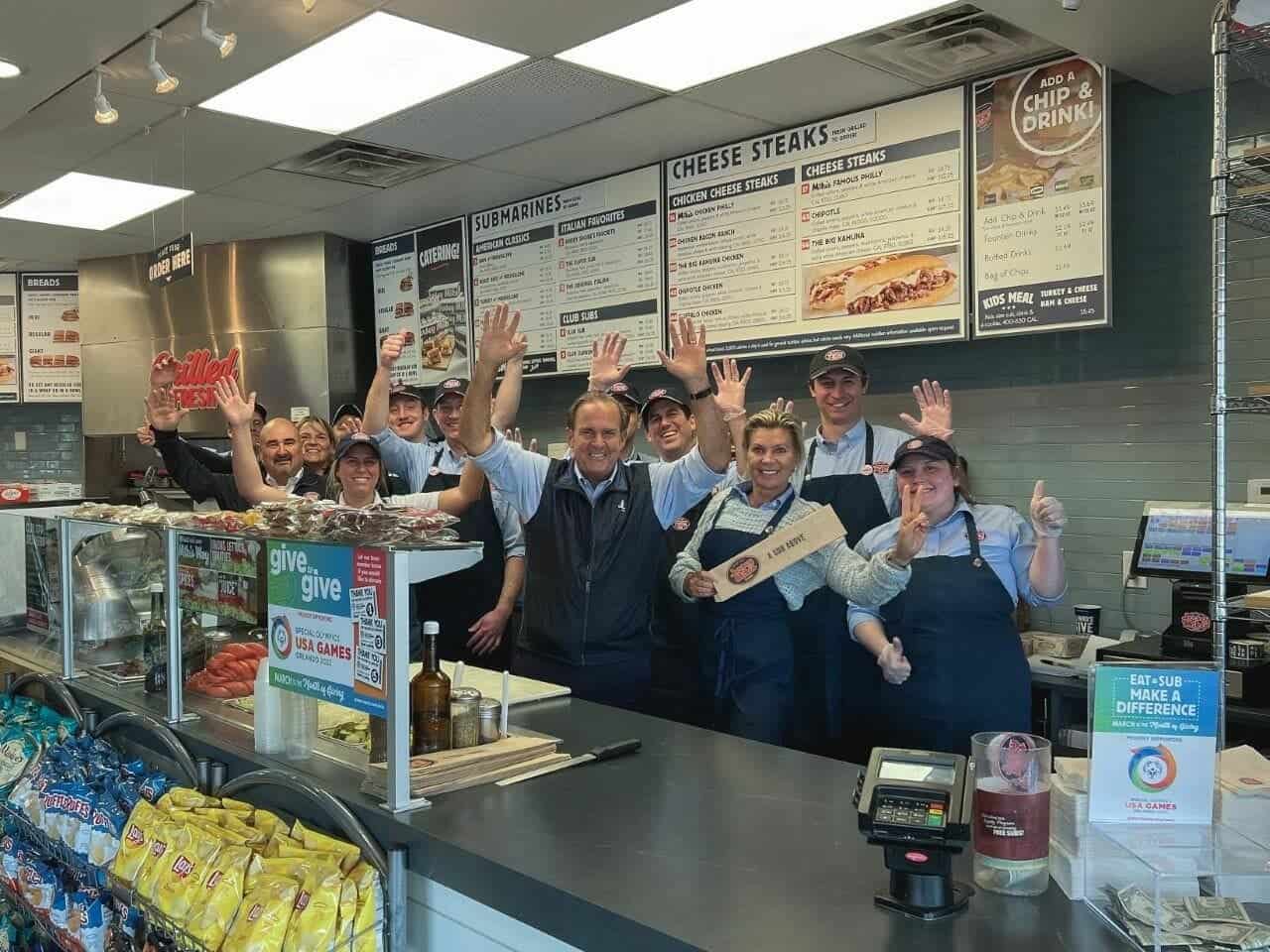 Clark said the Day of Giving can be challenging. Every sub is made to order, so nothing can be prepared in advance.
"We do try to have extra staff; we do order more produce than usual. We bake our bread daily, so in the mornings, we get there a little earlier for that day," Clark explained. "But we do not slice meats or cheeses until the food is ordered. Our customers are understanding with the long lines and longer than usual wait."
During the inaugural Day of Giving event, there were just over 450 Jersey Mike's locations nationwide. They collected $600,000 and helped 66 charities. That has increased to more than $67 million over the ensuing years. This year the money collected will be distributed among more than 200 charities.
The charities are selected by each local franchisee owner. Clark chose the Burn Foundation of America, based near the Joseph M. Still Burn Center at Doctors Hospital.
"My sister was a nurse at the Burn Center. So, when this came up with Jersey Mike's I already knew which local charity I wanted to go with. They're a great organization. They do so many good things here locally in Augusta. You can see, it's tangible. You can see those results, and the people over there are amazing," he said.
The Burn Foundation supports patients at the burn center and their families. Among the services provided are lodging at the Chavis House on the campus, transportation, and medications.
In 2022, last year's total contribution raised nationwide was a record-breaking $20 million. The goal this year is to beat that amount.
"I would like to extend a personal invitation to you and your family to visit Jersey Mike's Subs throughout the month of March, and especially on Day of Giving when 100 percent of sales – every penny – goes to help a great local cause," said Peter Cancro, Jersey Mike's founder and CEO.
For more information about the Day of Giving, and to find a Jersey Mike's location near you, go to www.jerseymikes.com.