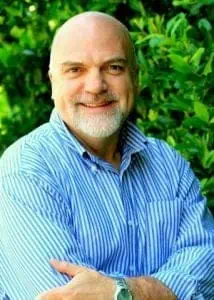 It seems all too common these days to attempt to divide our lives into segments…. home life/work/faith/school/exercise/recreation/entertainment and so on. Perhaps, it seems like we can manage all the demands and expectations of our lives that way. It's a "divide and conquer" approach.
I'd like to propose a more holistic approach – to understand your life as a single entity with multiple facets. Every part of our lives impacts the other parts. In my life observation and experience, having a foundation of faith in Jesus Christ is the most important place to start. Faith can and should permeate who we are. It should animate our actions, words, and priorities.
A couple of things got me thinking about this. One was a conversation I had with a friend who has boldly organized a Bible study at work for anyone who is interested. He is an engineer by trade and does not work in a place where faith is front and center. Once a week, Paul welcomes co-workers for a time of study and discussion. Has he received pushback? Some. But, he says, the Lord inspired him to offer the study, so he obediently responded and made it happen.
I was reminded recently that Susie and I have lived in the CSRA for over seventeen years. Not long after arriving here, I was introduced to "Business by the Book" at First Baptist Church of North Augusta. It was a monthly lunchtime gathering of businesspeople from around the area. In addition to a great meal and conversation, participants were treated to special music and a "mini message" from Pastor Gary Redding, providing a welcome faith boost perspective and encouragement in the middle of a hectic workday.  These gatherings went on for years with hundreds participating. When Pastor Gary retired, the leadership of First Baptist Church Augusta picked up the idea and began offering "Faith at Work" each month using a similar model. Before submitting this article, I contacted the church to see if Faith at Work was still being offered. It was unfortunately discontinued during the Covid mess and has not been re-started.
For those of us who follow Jesus, it's critically important to intentionally plug into places that will feed us spiritually. We are blessed to live in an area that offers many Bible studies for men and women, and great opportunities for youth to latch on to their faith in a personal way, with events like the monthly United Night at Stevens Creek Church in Augusta. It's geared specifically for middle and high school students.
Have you ever thought about the fact that we make time for the things that matter to us? When I worked at a Florida radio station, a pastor recorded this invitation to his church. "If you want to go fishing on Sunday morning, you go fishing. If you want to go to church, you go to church. You do what you want to do." He followed that up with details about available church services. When you stop and think about it, we really do what we want to do!
The Bible makes it clear that as Christ's followers, we always share our faith by the way we live- wherever we happen to be.
From the book of Colossians 3:23 – "Work willingly at whatever you do, as though you were working for the Lord rather than for people."
My friend, Luisa has a great prayer posted on her desk, positioned in such a way that she can see it throughout the day. I wanted to share the prayer with you in hopes that it will help you properly "frame" the work you are doing each day. I'd give credit to the author of the prayer, but they remain anonymous.
"My Heavenly Father, as I enter this workplace, I bring your presence with me. I speak your peace. Your grace, Your mercy, and Your perfect order into this office. I acknowledge your power over all that will be spoken, thought, decided, and done within these walls. Lord, I thank you for the gifts You have blessed me with. I commit to using them responsibly in Your honor. Give me a fresh supply of strength to do my job. Anoint my projects, ideas, and energy, so that even my smallest accomplishments may bring You glory. Lord, when I am confused, guide me. When I am burned out, infuse me with the light of the Holy Spirit. May the work that I do, and the way that I do it bring faith, joy, and a smile to all that I come in contact with today. And Lord, when I leave this place, give me traveling mercy. Bless my family and home to be in order as I left it. Lord, thank you for everything you've done, everything you're doing, and everything you're going to do. In the name of Jesus, I pray, with much love and thanksgiving…AMEN."
I think using that prayer, or one in your own words is a great way to provide focus in each workday. God has "assignments" for each one of us.
"For we are God's masterpiece. He has created us anew in Christ Jesus, so we can do the good things he planned for us long ago." – Ephesians 2:10
As you go about your daily day at work or play, I hope you will do so with a sense of expectation and anticipation of the ways God can and will use you as you make yourself available for his purposes.
Do you enjoy and benefit from ABD's business news? If so, CLICK HERE to find out ways you can help ABD achieve and expand our mission!