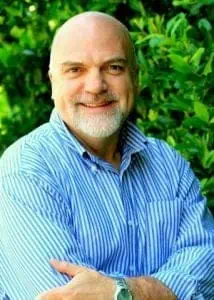 When the cellular telephone was introduced, it was quite an expensive novelty. I remember the first portable phone I ever used. A friend had one installed for work in his car and let me make a call. It seemed like science fiction had somehow become reality. Fast forward to the present when it's difficult to imagine a world free of these amazing handheld computers.
Along with the convenience of these gadgets comes the caution that it is supposed to be a tool for us, not our master. Many never let their phones out of their sight. It's often the first thing we check in the morning, something we use constantly throughout the day, and often the last thing we gaze at before sleep.
Cell phones can certainly be used for good, but many are sounding the alarm about their pervasiveness, and the near obsession we can develop over their use. It shouldn't take long to realize that we need to self-regulate our use, or this multi-purpose gadget becomes a time suck and will leave us wondering what happened to the time we had mentally allotted for higher pursuits.
Although we can run down virtual rabbit holes and waste a ton of time with these devices, we can certainly also discover positive benefits for the conveniences and connections they offer.
My wife often kids me about having too many apps on my phone. I don't know how many are excessive, but I do want to tell you about several apps and a couple of podcasts that continue to be helpful to me.
I start my day with an app called YOU VERSION. It was created by a church and released when the iPhone was introduced in 2007. It offers Bible translations, bible reading plans, videos, devotional thoughts, and even help in guided prayer. In addition, it provides you with the ability to connect with friends, so they can see how you're using the app as well. With over 608 million downloads and counting, it's a tremendous tool for daily spiritual growth.
When I stepped down as the General Manager of a local radio station in 2021, I spent the rest of the year listening to the Bible every day. I used an app called DAB – DAILY AUDIO BIBLE. It is as the name suggests, a daily audio reading of Psalms, Proverbs, plus a portion of the Old Testament, and New Testament. Brian, the guy who does the main narration, has been doing this faithfully for the past 16 years. The app is easy to navigate and offers channels to listen to the Bible in chronological order as well as Proverbs and Psalms. There are various languages and a kid's channel too! The family behind the app has done an amazing job of connecting people and building community.  They have even lead tours with DAB listeners to the Holy Land. Please take the time to listen!
One app that interfaces with streaming video services continues to be a blessing to us. It's called VIDANGEL. It's a subscription service that filters unwanted and offensive content out of movies and TV shows. Mainly undesirable language, excessive violence, and other material. You set the parameters for several categories. It's certainly made viewing a much more pleasurable exercise in our home. VIDANGEL is a subscription service that costs ten bucks a month.
Another app you should be aware of is ANGEL STUDIOS. They are the group that had the largest crowd-funded effort in history with The Chosen series on the life of Christ and his first followers. (The Chosen series has had over 565 million views in its first 3 seasons) and have since expanded their offerings to include Dry Bar Comedy, Andrew Peterson's The WingFeather Saga, Testament, Tuttle Twins, and some full-length movies and features. Much of their content is free, available for a fee, or by using a "pay it forward" model. I am looking forward to the new movie they are releasing on October 27th called "After Death." Angel Studios app is a great resource for wholesome and faith-building content.
Before you move on to other things, I have a couple of quick podcast recommendations. One is called "The World and Everything in It." It's a Monday through Friday news and culture-focused podcast. Excellent journalism. Informative and entertaining as well. It runs around 30 minutes and is available at no charge. Another offering from the World News Group (wng.org) is called "World Watch." It's a ten-minute, Monday through Friday video digest that presents world news in a non-sensational fashion and offers a variety of informative features. It's fast-paced and targeted at teens, but is presented in such a way that adults will enjoy it as well. It's $6.99 a month but they are currently offering a free trial. Find out more at worldwatch.news
Yes, I have many other apps and a solid variety of podcasts that I could tell you about. I will plan to make that happen in the future, if that's something you would find beneficial. My goal is always to provide you with information on faith and the faith community in the CSRA and help you discover tools to help you grow in your personal faith. Thanks for taking the time to join me for this week's Faith Friday.
Do you enjoy and benefit from ABD's business news? If so, CLICK HERE to find out ways you can help ABD achieve and expand our mission!