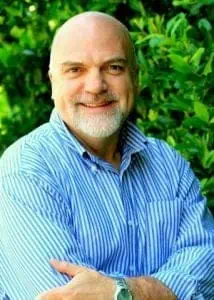 Much of what we learn, growing up is "caught" rather than "taught." Without a doubt, one of the most powerful and lasting influences and models for us is our mothers.
There is also no question that we embrace stories: fiction, non-fiction, historical and biographical. Our world is full of libraries and they are filled with stories. One example, the 223-year-old Library of Congress in Washington, D.C. has over 32 million books in its collection. There is power in words and stories often carry lasting impact. We learn and grow through story.
A resident of Augusta since 2016, Monique Williams started life in Eatonton, GA (home of author, Alice Walker). As a junior in high school, she was encouraged by Miss Davis, her English teacher who told her she was a good writer and public speaker. As the third oldest of four and the only girl in her family, Monique speculates that may have been a motivation for her to "speak up!"

As a high school senior, she was again encouraged when her English teacher reinforced the idea that Monique was a good writer. The teacher also asked if she'd ever considered a career in journalism. The seed of that idea took root. At Georgia Southern, Monique began pursuing broadcast journalism. To this day, she is grateful for the "hands-on" internship she received at WJCL TV in Savannah that helped prepare her for future opportunities.
Her first TV job took her to Macon as a reporter. Then, another opportunity in the Statesboro/Savannah area. After she and her family moved to the Charlotte area, she served as a stay-at-home mom for the next six years, an experience she says she wouldn't change for anything.
After Monique's mom died in November of 2015, she was ready to return to full-time work outside the home and reached out to WRDW (Channel 12) in Augusta. She started in April of 2016 and spent five years focused on telling stories that mattered to viewers across the CSRA. Most recently, she's served as a communication strategist at Augusta University.
Although she has long been focused on storytelling, she had no intention of writing a book this personal. When her mom was in her last days on earth, Monique was asking her a lot of questions. In the middle of one of their conversations, her mom said, "You must be gonna write a book." At that moment, Monique knew this was a responsibility she was going to take on. Seven years came and went. Eight years after her mom's death, she felt the Lord telling her it was time to get the book written.
She sensed God telling her, "You're a storyteller, tell other women's stories." She began noticing many stories of women in her age group coping with the deaths of their mothers. She again sensed the Lord's voice saying, "Tell their stories." The book idea began to get traction and take shape as an anthology. She prayed and asked the Lord which women she should approach to be part of it. She ended up with ten ladies willing to share their stories for the book. Each of these women shared a faith foundation.
"This is a ministry. This is a labor of love," she said. "This is not about sales, this is about deliverance and healing something in the core. The Holy Spirit would not let me rest."
Monique felt she needed to go through this process with the ladies as they wrote their stories before she wrote her own.
"I wanted the motherless daughter, the not yet motherless daughter, and all who love her to get this gift," she said. "I wanted them to become a different person."
Some of these stories are very heavy with each being personal, unique, and touching. One of the women told Monique, "I'm not going to write about how my mom left, I'm going to write about how she lived."
Monique said, "The loss of a mother doesn't discriminate. It doesn't matter how old you are, how much money you have, which side of the tracks you grew up on. It doesn't matter who your parents are, it's an equal opportunity and reality."
I asked Monique how she felt when she first opened the box and held a finished copy of her book. It was something she wanted to share with friends and social media followers, so she opened the box while using Facebook live video.
"I wanted to open this with them," she said, "Holding it in my hands for the first time, I felt like I had another literal baby."
The writing and publishing process took about two years. The book was released recently on Amazon and has received some very positive feedback. Some women have said, "I saw myself in these women's stories, or I saw my mom in these stories."  Monique said the stories are "real, raw, and relevant."
The official book launch and signing will happen Saturday, Dec. 2 at 3:30 p.m. at the Jessye Norman School of the Arts in Augusta, where Monique serves as a board member and her daughter was previously a student. Monique will donate a portion of book sales from Dec. 2 to the school.
So, where did the title Mourning Joy come from? Monique explains it this way. "There is joy that comes out of mourning. You've got to continue to see the process through. Seeing how other women did it, I believe will help someone who maybe feels isolated, who feels no one understands. I'm not saying this is the end all be all like Jesus' balm of Gilead. I'm not saying that's what this is, but I believe it'll help. If it just pricks a little bit, let a little bit of sunlight through that dark space, we're on our way."
The book could serve as an encouragement to friends and family dealing with loss during the holidays.
Mourning to Joy is available now at www.mourningjoythebook.com.