A personal tragedy led Tonya Thomas to begin promoting healthy living and teaching others to do the same. A little over a week ago, she opened the doors to her business, Meme's All Natural.
"I had been planning for two years to open my business and I found the right place in New Ellenton. After that, everything finally came together," Thomas explained.
Her grand opening was on February 26th, but it was five years in the making. That's when Thomas lost her daughter, Meosha, to breast cancer.
"My daughter was 29 years old and gave birth to my grandbaby, Jayceon," Thomas said. "She couldn't breastfeed and was diagnosed soon after. My new shop, Meme's, is dedicated to her memory."
"It's about tapping into your roots, literally," Thomas said. "The natural products we sell include elderberry, sea moss and burdock root."
If that sounds foreign to you, let's look at a little history.
Burdock root has been used since the 12th century when it was used to treat fevers, cold and flu. Sea moss was first used in China in 600 B.C. as a nutritional supplement. Hippocrates, the "Father of Medicine," called the elder tree his "medicine chest." It's still used today as a treatment for joint pain, headaches and stress.
"I'm not a doctor, but every day I see these products work for people," Thomas said. "The important message is for people to break away from things that aren't good for them."
When Thomas started the business, she was afraid that people "wouldn't understand what we are doing," she said, "but that hasn't been the case. Business has been good."
Whether you made New Year's resolutions or not, this might be an opportunity to explore a different, healthier lifestyle.
Thomas now finds herself working two jobs, raising her grandson, and starting a business. But her drive to succeed comes from a deeper place – honoring the memory of her daughter and spreading good health.
Meme's All Natural is located at 403 Main St. S. in New Ellenton. You can also call 803-998-7201 to learn more.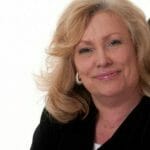 Editor's Note:
Mitzi Oxford is a veteran broadcaster and features writer who also worked at the same television station in Columbus, Georgia as Augusta's Brad Means! 
If you have a South Carolina story idea for Mitzi, please email her at [email protected].