Representatives from big businesses, small business owners, and economic development experts filled Augusta & Co. on Broad Street with a common goal: Support the Nov. 7 vote to pay for a new James Brown arena.
A Nov. 3 news conference coordinated by the Augusta Metro Chamber of Commerce brought together leaders of The Augusta Economic Development Authority (AEDA, Augusta Sports Council, Augusta Tomorrow, the Downtown Development Authority (DDA), and Destination Augusta.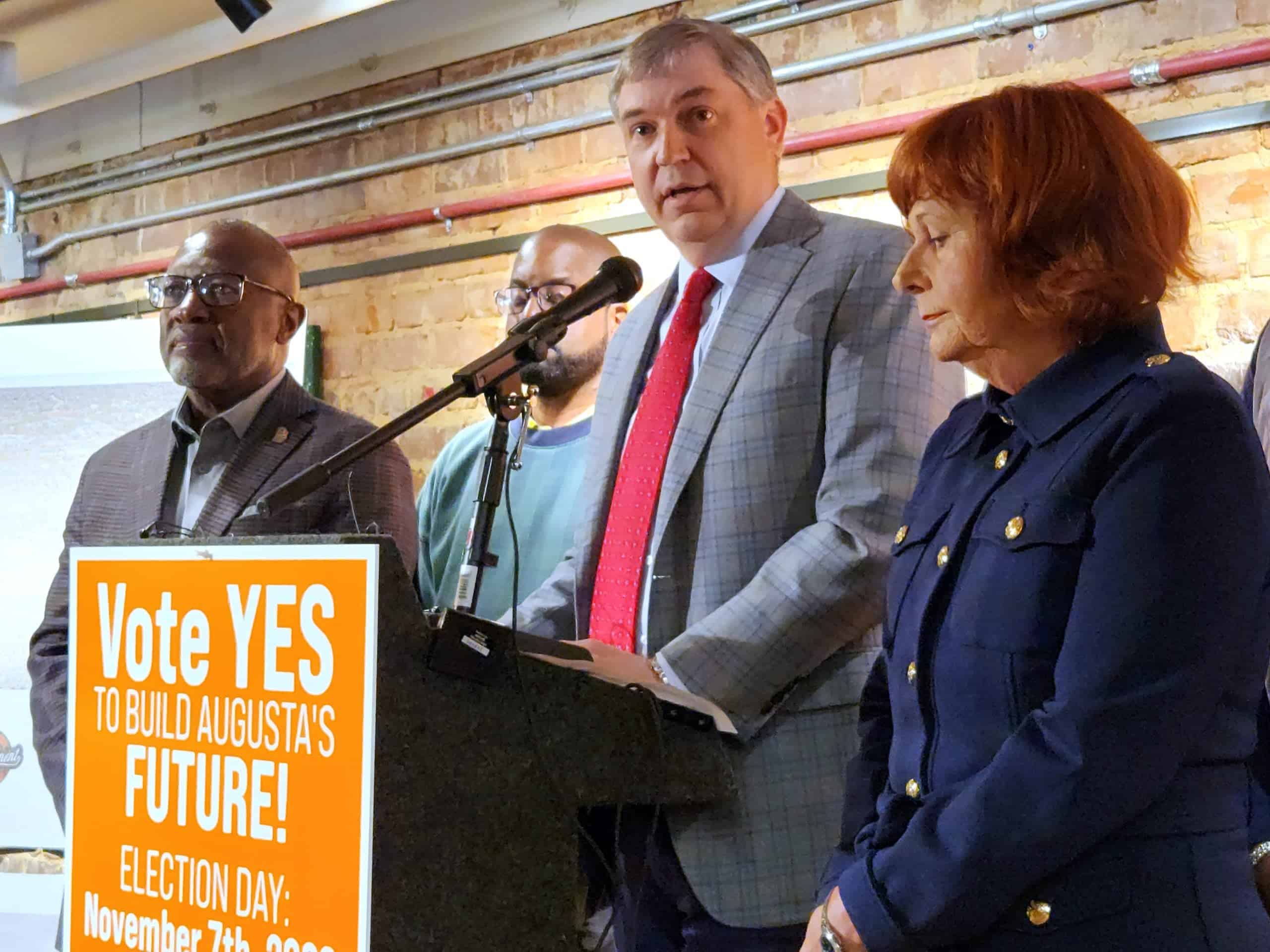 Dennis Trotter of Jordan Trotter Commercial Real Estate and current chairman of the Augusta Chamber, said approving the referendum creating the Construction Special Purpose Local Option Sales Tax (C-SPLOST), a half-a-cent tax on goods and services purchased in the county, is vital to the future of the community. He said the assembled organizations are united in that support.
"I think you all will agree the current arena has served its purpose; however, it reached its functional obsolescence, and this is our opportunity to replace it with a state-of-the-art facility," he said. "The question on the new tax for any of our organizations, both personally and professionally, and our business community is not an easy one to address. However, the alternative, not continuing to invest in the future of our region is unacceptable, and not addressing the outdated structure of the James Brown arena is also unacceptable."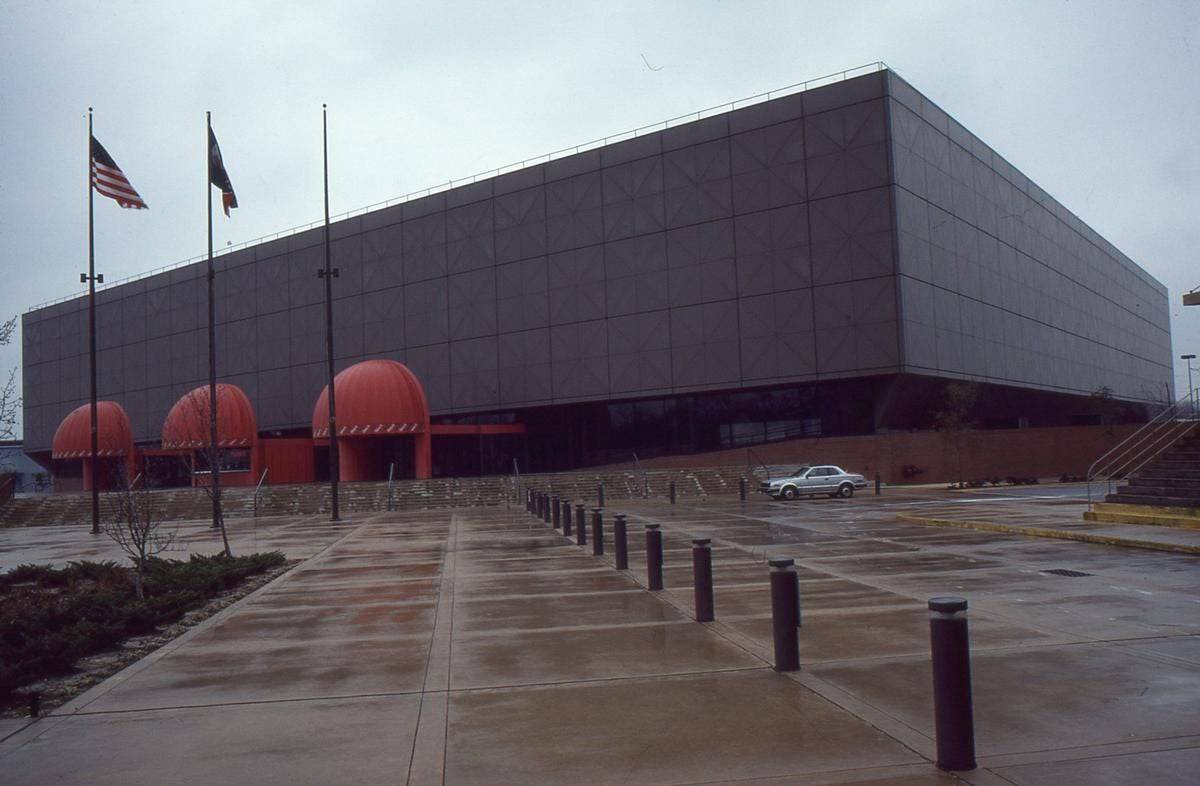 The existing James Brown Arena first opened in 1979. Heavy use for sporting events, concerts, and entertainment, as well as community events such as high school graduations, has taken its toll on the facility, resulting in costly, emergency repairs. Additionally, it is no longer capable of supporting performances that require special rigging for equipment and lighting.
One word commonly used at the news conference was region.
"This will help every county in the region. It's bringing people in, they're going to be staying in all areas of the county," said AEDA president, Cal Wray. He added it is also important for economic development.
"It's a vital need for our existing industries and for our new recruitment efforts. We have to keep Augusta growing, we must have new amenities. We have to have modern amenities. We must bring in better talent. There are options for other things with the arena as well. So, we need to have all of those in Augusta to continue the growth we've seen."
Roughly, three dozen people attended the news conference. The crowd was dotted with familiar faces from the business community, including Ed Presnell with Peach State Federal Credit Union and former president and CEO of the Augusta Chamber. Near him stood Phil Wahl, president of Aiken, SC-based Security Federal Bank.
I want to see Augusta move forward. I don't want a has-been facility that when you go in there you can tell that it is old and is just past its prime. We need a new facility that's going to attract people and provide amenities for residents and others around us. We are a regional hub for this area," he said. "We've got to think like that, we've got to provide for our citizens, but we also have to provide for the communities around us."
Joining the political and business leaders were owners of small businesses, especially restaurants along Broad Street, who expect to benefit from a new arena.
Coco Rubio opened The Soul Bar on Broad Street almost 30 years ago. He said he and neighboring businesses have worked hard to bring people back to the central business district, but they need help drawing crowds.
"The facility we have now is just outdated and we can't bring the big shows to Augusta because logistically, they can't hang the production (equipment), so they're going other places, they're skipping us. If we had a new facility, it's a game changer as far as getting all the groups and stuff that we want to get," he said.
Standing beside Rubio was the owner of one of the oldest businesses in downtown Augusta. Luigi's Restaurant opened in 1949 and is a magnet for tourists.
"I'm here because this is a pivotal point for downtown," said Penelope Ballas-Stewart. "I mean, we're either going to finally start moving forward and progress and take these opportunities we have or it's just going to fizzle out. So much is happening outside the perimeter of the CSRA. We've got to refocus downtown."
Joining the veterans was a relative newcomer, Breannah Newton from Frog Hospitality Group. It opened Frog Hollow Tavern in 2010 and now includes Craft and Vine, Farmhaus Burger, Pho-Ramen'L Eating House, and Tacocat.
"It's just such an important, monumental decision, for downtown Augusta and the development and a decision for our future and how it's going to impact us as residents and businesses," she explained. "It's just incredibly important for us to show up and show out and inform people how important that decision is and why we're for saying yes to the vote."
Trotter acknowledged the uniqueness of so many different agencies and organizations banding together for one cause. He likened it to an event that unified the region 20 years ago.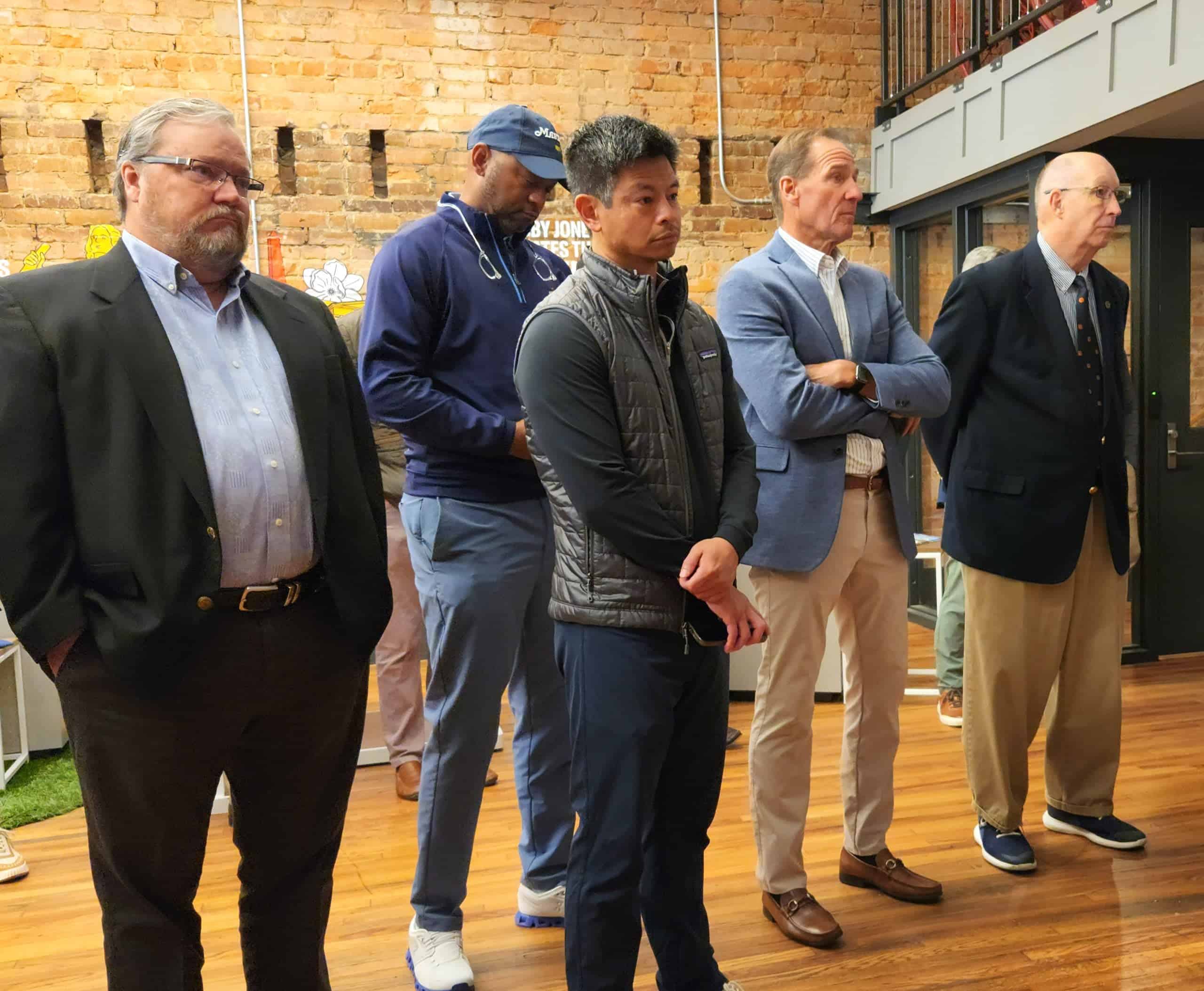 "It wasn't very long ago when we were discussing Base Realignment and Closure (BRAC) initiatives for Fort Gordon and a lot of the folks in this room banded together to save it. Not only did they save it, but we transitioned it to the Cyber Center for Excellence, the Army Cyber Center hub. We banded together to support T-SPLOST, and we're all enjoying that with roads and bridges and infrastructure projects that have continued to attract and keep talent and businesses here, and allow the Augusta Economic Development Authority to tell over $3 billion of investment in our area in the last five years," he said.
Trotter agreed with Wray, that retaining existing businesses and attracting new ones depends on offering "first class" amenities.
The new JBA is part of a three-phase project. Steps one and two, renovations to the Bell Auditorium, and a concourse connecting it to the new arena are already underway. That is being funded with $25 million the authority received from SPLOST-8, approved by Richmond County voters in 2021.
On Nov 7, all Richmond County polling places will be open from 7 a.m. until 7 p.m. However, due to construction, some locations have been moved. Voters that would normally vote at the Henry Brigham Community Center will go to the Bell Terrace Presbyterian Church. Voters in the city of Hepzibah, who would normally vote at the Carroll Community Center will go to the Oasis Church of Hepzibah on Highway 88.
Do you enjoy and benefit from ABD's business news? If so, CLICK HERE to find out ways you can help ABD achieve and expand our mission!