The fate of the James Brown Arena's future is in the hands of Richmond County voters, and it is coming down to the wire.
Today through Friday, November 3 are the final days registered voters can advance vote on the referendum to create a Construction Special Purpose Local Option Sales Tax (C-SPLOST). If approved, it will create a half-penny sales tax to fund the $250 million project to build a new JBA.
Members of the Augusta-Richmond County Coliseum Authority continue meeting with individuals and groups of voters to explain the importance of the project.

"The big question always is you want to make sure the money is going to get where it's supposed to go. That's what we're having to address a lot, which we're making it clear. That's probably the biggest question," said Brad Usry, chairman of the authority's New JBA subcommittee. "And then some of the amenities of the arena. The seating is it truly 10,000 seats, which it is, and other amenities, the premium boxes and stuff like that."
Elected officials, including Augusta Mayor Garnett Johnson, are also making clear they support the project. At the October 25 pre-legislative breakfast session sponsored by the Augusta Metro Chamber of Commerce, state Senator Harold Jones (D-District 22) and Representative Gloria Frazier (D-District 126) both urged voters to support the C-SPLOST.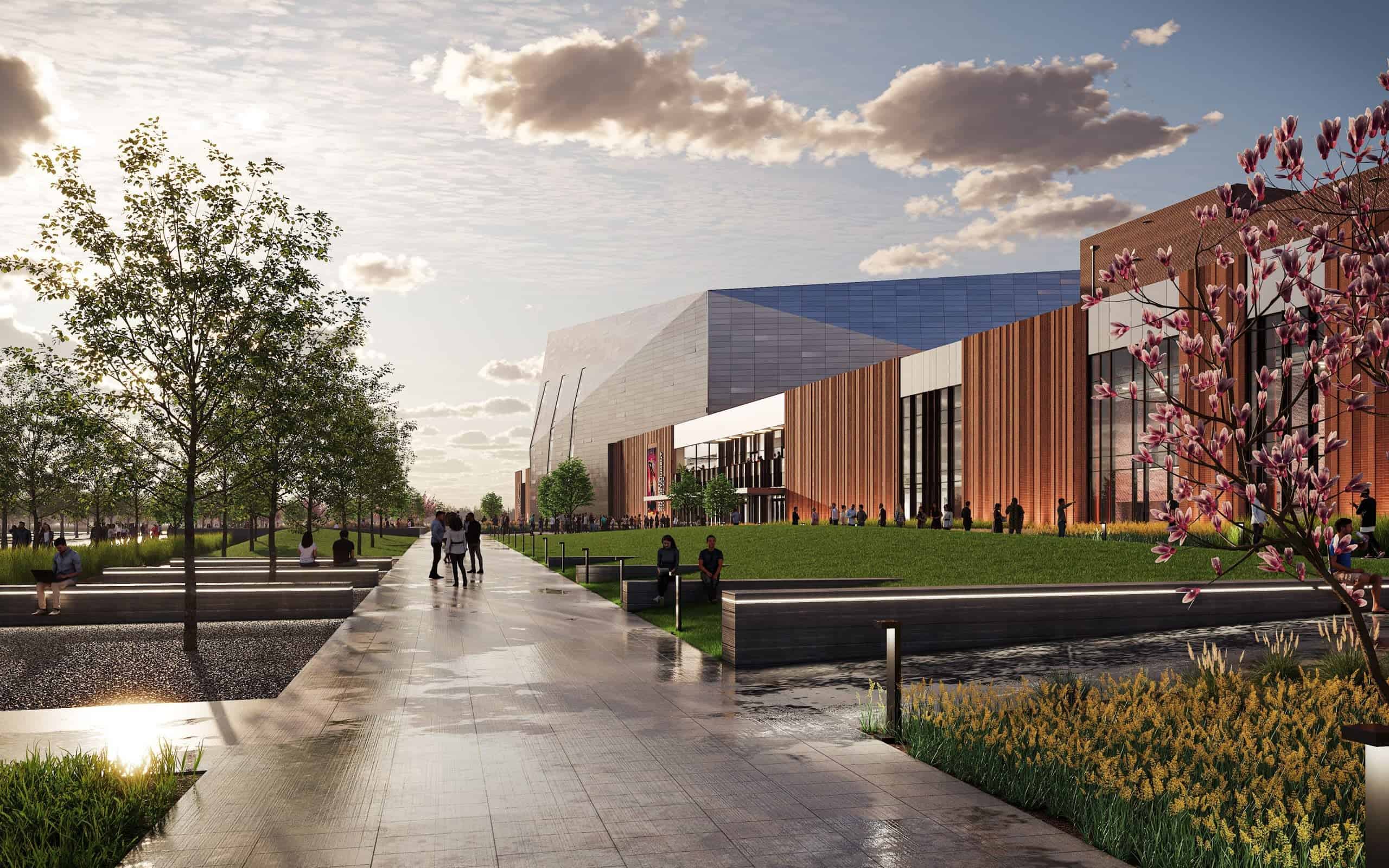 "One of our big lists (in the 2023 legislative session) was to make sure we've got the arena on the ballot, and it did that. Now, of course, the next big thing is make sure it actually passes. So, let's please make sure that actually passes. I've been openly supportive of that. Let's make sure we continue to do that," urged Jones.
Frazier echoed the senator's support, "It is so very important. We are all lobbyists, and so we have to get that vote out, so we can get our arena, it is absolutely fabulous. And I cannot wait for the build to finish to start utilizing it because it's going to be a really healthy resource for Augusta," she said.
The current JBA, originally called the Augusta Civic Center, was opened in 1979 and has played host to sporting events, the Augusta Futurity, and major music concerts including Elton John and Tina Turner.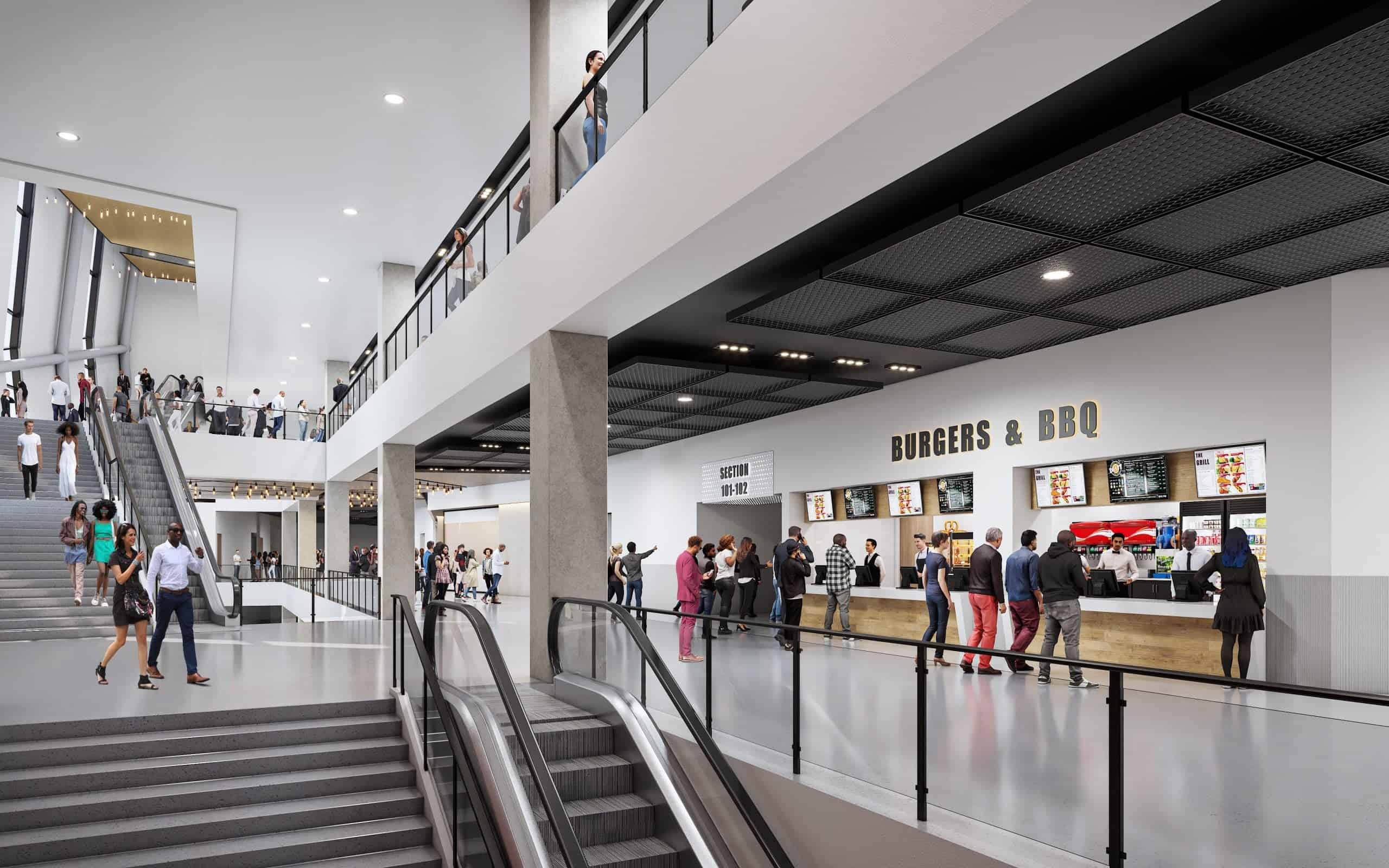 Age and heavy use have taken their toll on the structure and are resulting in sometimes unexpected and costly emergency repairs. Earlier this year, arena managers reported needing to spend an unanticipated $25,000 to repair an air conditioning unit.
"This is something we have to do to stay in the entertainment business. We've got a functionally obsolete building. It's time for us to replace it, this is the best way, the fairest way to do it. We're going to have 40% of the people outside of Richmond County. Putting money towards this project, and just the economic impact that will have over time during this life of this building far outweighs the expense," explained Usry, adding it is estimated the new arena will create 600 jobs and have an estimated $1.5 billion economic impact.
The new JBA is part of a three-phase project. Steps one and two, renovations to the Bell Auditorium and a concourse connecting it to the new arena, are already underway. That is being funded with $25 million the authority received from SPLOST-8, approved by Richmond County voters in 2021.
Advance voting on the referendum began on October 16. Travis Doss, executive director of the Richmond County Board of Elections, reported that 1,596 early ballots had been cast by October 28. Additionally, the office has received 143 absentee ballots.
Advance voting continues through Friday, November 3, in the Linda W. Beazley
Community Room in the Municipal Building located at 535 Telfair Street, the Charles Evans Community Center, the Robert Howard Community Center at Diamond Lakes, and the Warren Road Recreation Center, from 8:30 a.m. until 6:00 p.m. daily.
On November 7, all Richmond County polling places will be open from 7 a.m. until 7 p.m. However, due to construction, some locations have been moved.
"Voters that would normally vote at the Henry Brigham Community Center will go to the Bell Terrace Presbyterian Church, which is right next door," Doss explained. "And then, voters in the city of Hepzibah, who would normally vote at the Carroll Community Center, we have moved them to the Oasis Church of Hepzibah, which is kind of down the street on Highway 88."
Usry described this vote as their "one bullet." If the referendum fails, the authority has no alternate funding options at this point.
If approved, Usry said, "This project will be funded before we collect the money, which is unique, and we can get started. So, people are going to see something happening, hopefully by May, because we're really, really ready to break ground."