The internet is full of articles about how to start or run your own business. But there's a glaring hole when it comes to advice about taking care of yourself, after all, you're juggling finances, inventory, employees, customer deadlines, and other obligations. What's too often left out of the conversation are the potential side effects on your health, whether physical or mental, or both.
Aiken Regional Medical Centers will be addressing some of those health and wellness topics this month called Better Health Forum. It's a series of breakfasts and lunches in Aiken and North Augusta. The first is today at 11:30 am with Patrick Chambers, CEO of Aurora Pavilion Behavioral Health Services. The event will be held at the Riverview Park Activities Center, located at 100 Riverview Park Drive in North Augusta. Chambers will discuss how to navigate mental health in our community. Advanced registration is required by visiting aikenregional.com/betterhealth.
"Mental health awareness month is an opportune time for us to each do our part to reduce the stigma of mental illness which continues to plague our society," says Chambers. "It's important to learn how to recognize signs and symptoms for those who are struggling, so we can help them access appropriate care."
The next Better Health Forum will be held Tuesday, May 16, 9 – 10 a.m. with Frank Chase MD, FACS, general surgeon at Aiken Regional Medical Centers and Aiken Physicians Alliance. The event will be held in the University of South Carolina Aiken's Etherredge Center lobby, located at 340 Scholar Loop in Aiken. Dr. Chase will speak about robotic surgery; Aiken regional surgeons use the da Vinci® XI Robotic Surgical System,* which extends the natural capabilities of the surgeon's eyes and hands. Features include a 3-D, high-definition visual tool that magnifies the surgeon's view to 10 times what the human eye can typically see.
"Having a smaller incision often means fewer complications than with traditional open surgery, including less blood loss, less pain, less scarring, a quicker recovery time, and less risk of infection," says Dr. Chase.
Dr. Chase recently earned the status of "da Vinci Super User." It's the highest recognition by the developer of the robotic surgical system and is awarded to surgeons who have completed 30 or more robotic-assisted procedures in a single three-month period. Dr. Chase has performed more than 350 surgeries using robotic technology.
The Better Health Forum is free to attend, and breakfast and lunch will be provided. Those interested in attending a Better Health Forum must register in advance by visiting aikenregional.com/betterhealth.
The first event in Aiken Regional's newly launched Heart Series will be held Tuesday, May 23, 9 – 10 a.m. at Aiken Senior Life Services, located at 1310 E Pine Log Road in Aiken. This heart-healthy breakfast will include Christine DeStephan Mills, MD, and Edward Terrien, MD, both structural and interventional cardiologists with Aiken Regional Medical Centers and Aiken Physician Alliance Carolina Heart and Vascular Center. Attendees will learn about cardiovascular services and hear first-hand from a patient.
"I'm honored to work in a facility that offers advanced cardiac programs to our community, not to mention with an extremely skilled team," says Dr. Mills. "Our team is dedicated to getting patients feeling better and back to living their best lives."
The Heart Series is free to attend, and breakfast will be provided. Those interested in attending the Heart Series must register in advance by visiting aikenregional.com/heartseries. Space is limited.
For additional events, please follow Aiken Regional Medical Centers on Facebook or visit aikenregional.com.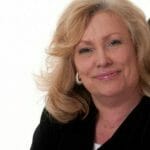 Editor's Note:
Mitzi Oxford is a veteran broadcaster and features writer who also worked at the same television station in Columbus, Georgia as Augusta's Brad Means! 
If you have a South Carolina story idea for Mitzi, please email her at mitzioxfordcreative@gmail.com.