Telemedicine is growing by leaps and bounds and Augusta University's Medical College of Georgia (MCG) Center for Telehealth will be ready. The center has received 1 million dollars in federal funding that will be used to support health care for those living in more rural areas.
The MCG Center for Telehealth will use a digital network to support rural patients with the goal of reducing health care disparities. It will also train future physicians to be able to provide telehealth-related health care.
U.S. Representative, Buddy Carter (R-GA1) helped secure the funding for the program.
"All of us here at Augusta University and the Medical College of Georgia want to express our sincere gratitude for U.S. Rep. Buddy Carter's unwavering support in securing the necessary funding for this initiative as we work together to improve the health of the entire state," Augusta University President, Dr. Brooks Keel said. "The MCG Center for Telehealth will offer comprehensive connectivity dedicated to providing health care services to all patients, regardless of their location in the state. Among many other benefits, this project will keep rural patients closer to home, where their families can support them, while also creating a strong network of support for rural hospitals."
A community's ability to provide health care to residents, no matter their location, can also impact the community's economic health. That's because it plays into the "Quality of Life" of the community.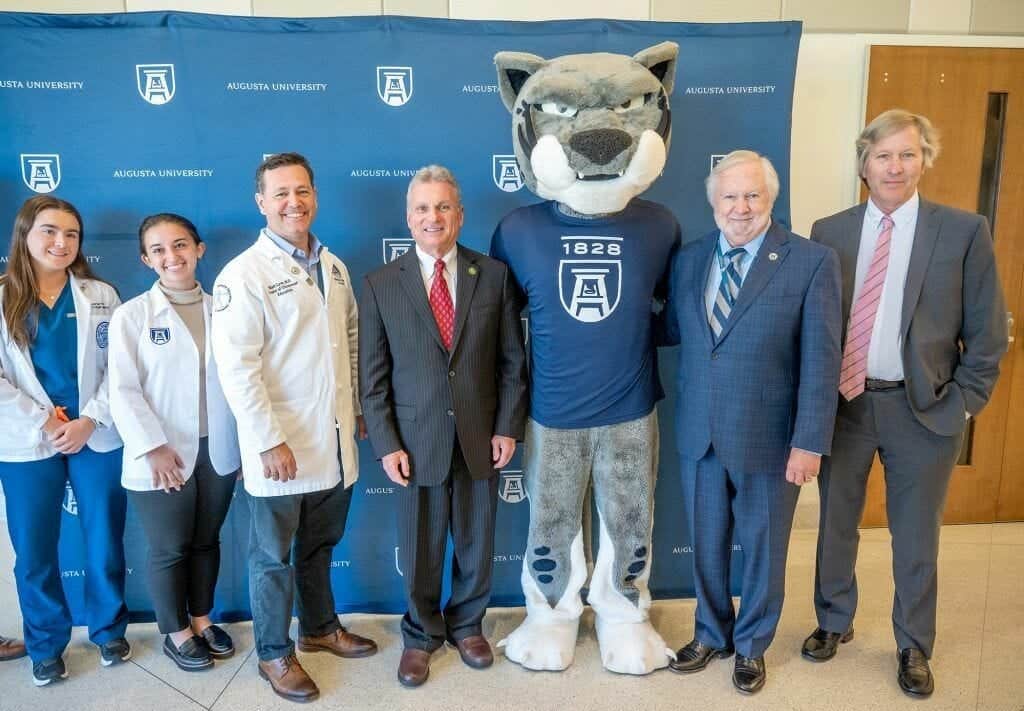 According to the website www.investopedia.com, which targets providing information to businesses and individuals, says the quality of life can mean different things to different people, but there are several core items.
"Quality of life is a highly subjective measure of happiness that is an essential component of many financial decisions. Factors that play a role in the quality of life vary according to personal preferences, but they often include financial security, job satisfaction, family life, health, and safety."
The Currituck County (N.C.) Economic Development office's website explained why quality of life matters in attracting new businesses.
"Quality of life stays high if a place (or region) can give its residents everything they want and need to survive and thrive. The better it is, the higher those cities, towns, and counties rank on popular "livability" lists. That's why it's so important to economic developers. Improving quality of life raises desirability for a destination. It attracts (and retains) population, adds revenue, and boosts recognition and reputation."
Surprisingly, Cal Wray, President of the Augusta Economic Development Authority, told Augusta Business Daily they don't promote quality of life opportunities to potential businesses. At least, not initially. The first thing businesses want to know is what's available.
"They're originally looking for a site that works, to have a building that works. Is there a workforce? So, quality of life is probably somewhere between five and 10 down the list," Wray explained.
That changes when the business narrows their preference down to the final three to five locations. That's when quality of life enters the sales pitch.
"You need an array, an assortment of things. From outdoors to concerts, to sports, to parks and trails. Because whether you want to live in downtown urban, or want to live in the suburbs, or whether you want to live in the mountains, or have access to the beach or the mountains, you know, we fit well, because you can get so many different places in two hours and spend a weekend," he said.
This also is the point at which quality health care enters the picture.
"That's when health care comes in," he said. "I think we have as much to offer as any other city. I mean, you've got three major hospitals and the VA and the Army hospital at Fort Gordon. All the specialties you would ever need here, the medical college here. So, we set up extremely well, normally well above any of our competitors, on the healthcare front."
Dr. David Hess, Dean of the Medical College of Georgia said telehealth spreads their ability to reach patients across Georgia.
"The Medical College of Georgia has made telehealth a priority for more than 20 years, and the new Center for Telehealth will serve as the next step in the future of student education," said Hess. "We are all thankful for Dr. Matt Lyon and his entire team's tremendous efforts in creating and growing this program over the years here at MCG. Their work has resulted in a high-quality, easily disseminated, experiential-based learning curricula for our students that will be adaptable to ever-changing technological innovation."
AU President, Keel called telemedicine a "powerful tool" in the mission to serve the health care needs of all Georgians.