When you visit downtown Augusta on a Friday night, you probably swing by your favorite restaurant or bar to relax and unwind, but Vinnie Ingallinera and Jason Laclair offer a unique alternative to the traditional night on the town.
Ingallinera and Laclair, owners of Broad Axe Throwing located at 1025 Broad St., celebrated their grand re-opening on Friday, Feb. 18, and about 110 people attended. Hosting a re-opening party implies the business was previously closed, but it wasn't. Instead, the pair wanted to recognize its official transformation from Source Code Escape Games to Broad Axe Throwing.
"We're an indoor recreational axe-throwing business," said Ingallinera. "We have a 7,600-square-foot building right in the heart of Broad Street."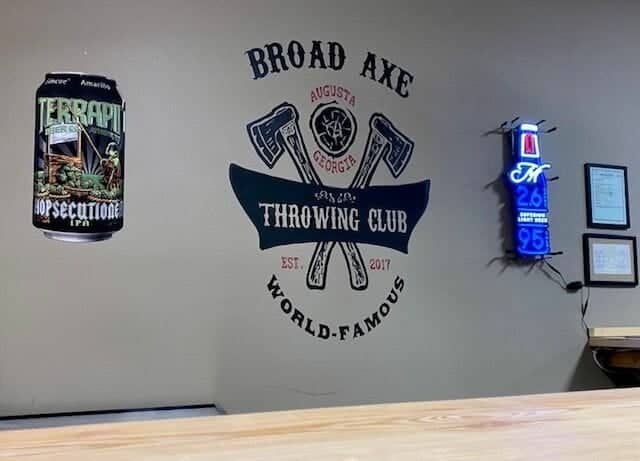 Founded in 2017, Source Code had a small room devoted to axe throwing, but the business no longer has escape rooms. It now includes 18 targets, and all its axes have been approved by the World Axe Throwing League.
While axe throwing may seem too strenuous for some, Laclair said that's usually not the case.
"Pretty much anybody can do it," he said.
Ingallinera, who served in the U.S. Army with Laclair, agrees. He said they've had customers in their 70s.
"You can throw from a wheelchair and be very competitive," Ingallinera said.
Ironically, he was introduced to axe throwing at an escape room conference. Ingallinera began throwing axes in 2017, but he became serious about it in 2020.
"It's a healthy, friendly competition," he said. "I find it kind of therapeutic."
Laclair said he also enjoys axe throwing, but he doesn't have the knack for it.
"I'm not as good at as Vinnie," Laclair said. "I'm more of the silent partner."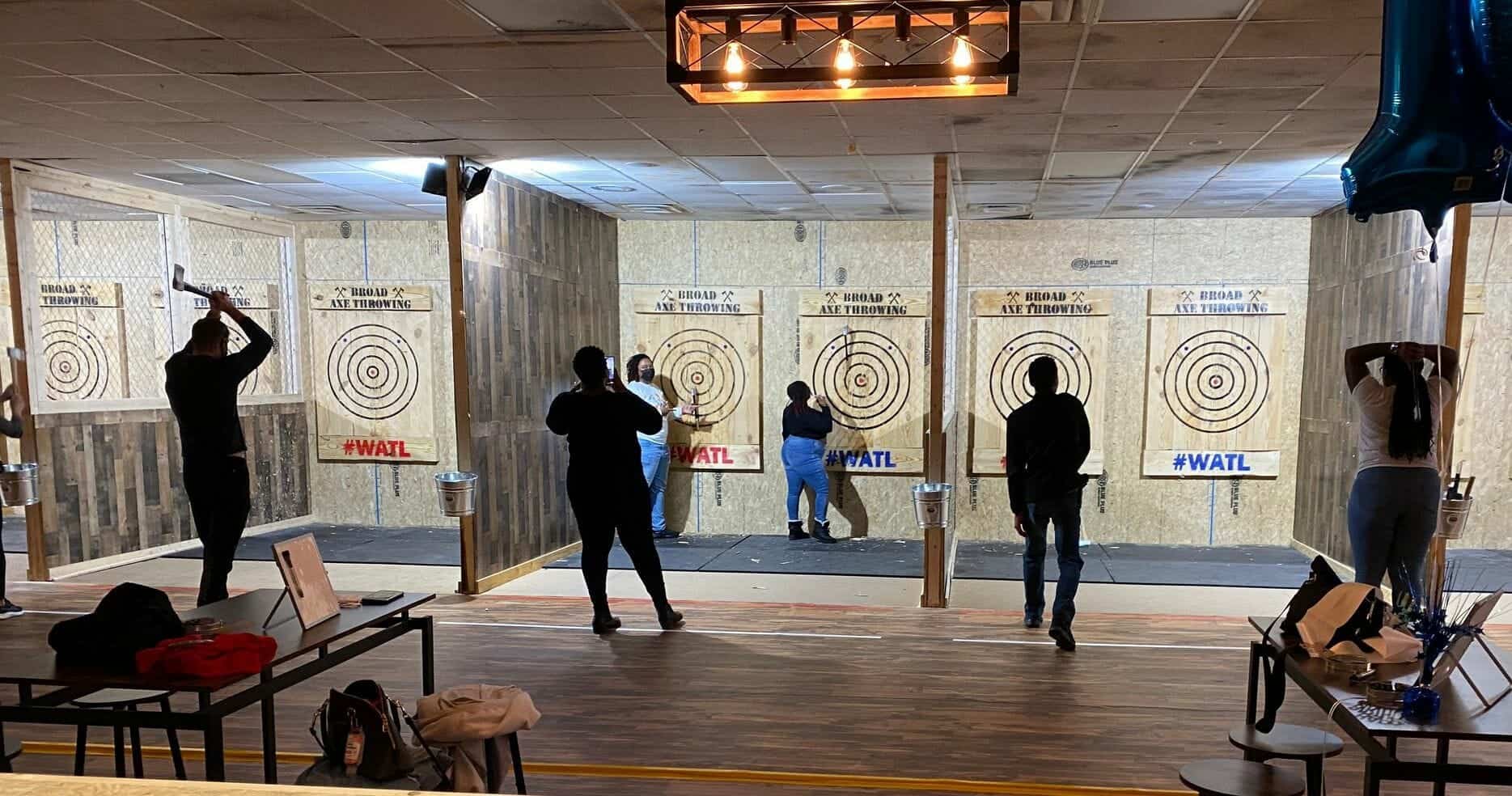 Many local businesses conduct team-building exercises at Broad Axe Throwing. Beginning March 22, the business will also begin hosting World Axe Throwing League competitions every Tuesday night. Some customers want to develop their axe-throwing talents, while others just want to enjoy the activity with friends.
"For many customers, it was a breath of fresh air because it involved putting their phones down and doing something physical," Ingallinera said.
Broad Axe Throwing is open Wednesday and Thursday from 3 p.m. to 8 p.m., Friday from 3 p.m. to 11 p.m., and Saturday from 11 a.m. to 11 p.m. For more information, visit broadaxethrowing.com or call 762-222-8532.