Manoj Parameswaran has found a unique way to promote his Evans restaurant.
Parameswaran – owner of Namaste Indian Street Food located at 4272 Washington Road, created a promotion called 10 Days before Christmas, which began on Tuesday, Dec. 14 and ends on Friday, Dec. 24. The restaurant is closed on Mondays. "We want to reach more people," he says. "We want to give something back to the community." Each day features a different special; including ½ off the price of wine, buy one, get one free kids' meals, or 20% discounts on gift card purchases.
Giving back to the community has also been the goal of two other local restaurateurs. Henry Scheer – co-owner of TBonz, has served traditional Thanksgiving meals to children in his restaurant for the last several years. This year, he and his staff instead prepared to-go orders for patients of the Children's Hospital of Georgia and first responders. "If we give a parent three seconds without having to worry about their child, we have succeeded," says Scheer.
Like TBonz, Taqueria El Rey – a Mexican restaurant with locations in Martinez and Grovetown, has honored first responders by giving them a free meal, which consists of a 10/4 Burrito, chips, and a drink, each October for the past five years. In previous years, the offer was only good for one day, but this year, it was extended throughout the month of October, according to Ramiro Galvan, the restaurant's owner. "When we posted it, people thought it was just for Columbia County," says Galvan. "It's for everybody."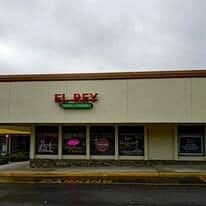 Taqueria El Rey also gave away turkeys at both of its locations on Monday, Nov. 22. "We started the turkey giveaway five years ago with only 20 turkeys," but that number has grown steadily each year, he states. "Three years ago, we did 200." This year, Galvan explains it was more of a challenge due to a limited supply of turkeys available in grocery stores.
With the current labor shortage, many restaurants have been forced to find creative ways to attract and retain employees. Some fast-food chains have even offered sign-on bonuses. "Taco Bell and Wendy's have sign-on bonuses; McDonald's has sign-on bonuses," says Robert Kelly, Vice President of Augusta Staffing Associates. Kelly states many have also offered other financial incentives. "They were forced to increase the pay rate" to hire and retain workers, he explains.
Depending on how successful the Christmas promotion is for Namaste this year, Parameswaran may try to make it a yearly tradition. "This is the first time we're trying something," he states. "We thought about doing something different."
For more information, visit Namaste's Facebook page or call the restaurant at 706-755-2082.