Ramiro Galvan owns a local Mexican restaurant, but he's about to launch a new, experimental dining concept in Augusta.
Galvan, owner of Taqueria El Rey in Martinez and Grovetown, hopes to open The Munchies Lab located at 1022 Walton Way, Suite A next to Diablo's Southwest Grill next month. The new eatery will feature an eclectic menu that includes sushi, hot dogs, and even provocatively-shaped waffles (see the lower right corner of the menu). He got that idea from a restaurant in California.
"There are a lot of people who won't want to order it, and I totally respect that," Galvan said.
He plans to offer unique twists on traditional dishes. For example, The Fatty Dog will be topped with shredded cheese, diced onions, chili, sour cream, and a fried egg.
The menu also includes a vegan hot dog. Galvan said the menu options will change often.
Like the hot dogs, the restaurant's sushi dishes will combine a variety of flavors. The Tropical roll will contain tuna, chipotle mayonnaise, cream cheese, mango, cucumber, and avocado.
"Being an owner of a Mexican restaurant, there's only so much you can put on the menu and still call it a Mexican restaurant," he said.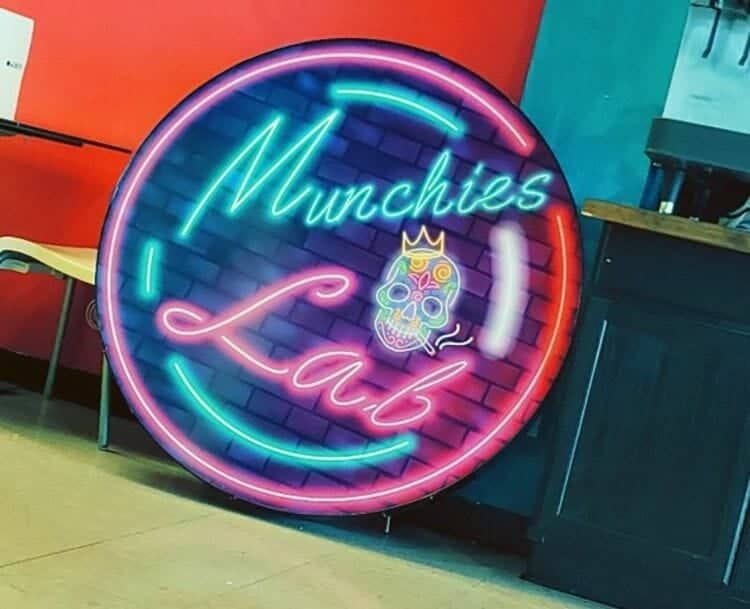 But at The Munchies Lab, Galvan isn't restricted to serving only one type of food. Unlike his other restaurant, this one won't serve alcohol. A few Taqueria El Rey employees will work at his new business.
"We're ready to open; we're just waiting for the health department to do its inspection," he said.
The Munchies Lab will be open Monday through Saturday from 11 a.m. to 9 p.m. For more information, visit its Facebook page.