Alicia Fitts is now a successful banker, but growing up, she admits she knew little about basic financial literacy concepts, such as budgeting and managing credit.
Fitts, Assistant Vice President of business development and community relations for Peach State Federal Credit Union, along with several other local business leaders, attended yesterday's Rotary Club of Augusta meeting, which focused on the JA Discovery Center coming to Columbia County.
"I'm actually a product of Richmond County schools," she said. "I graduated from A.R. Johnson Health Science and Engineering Magnet School."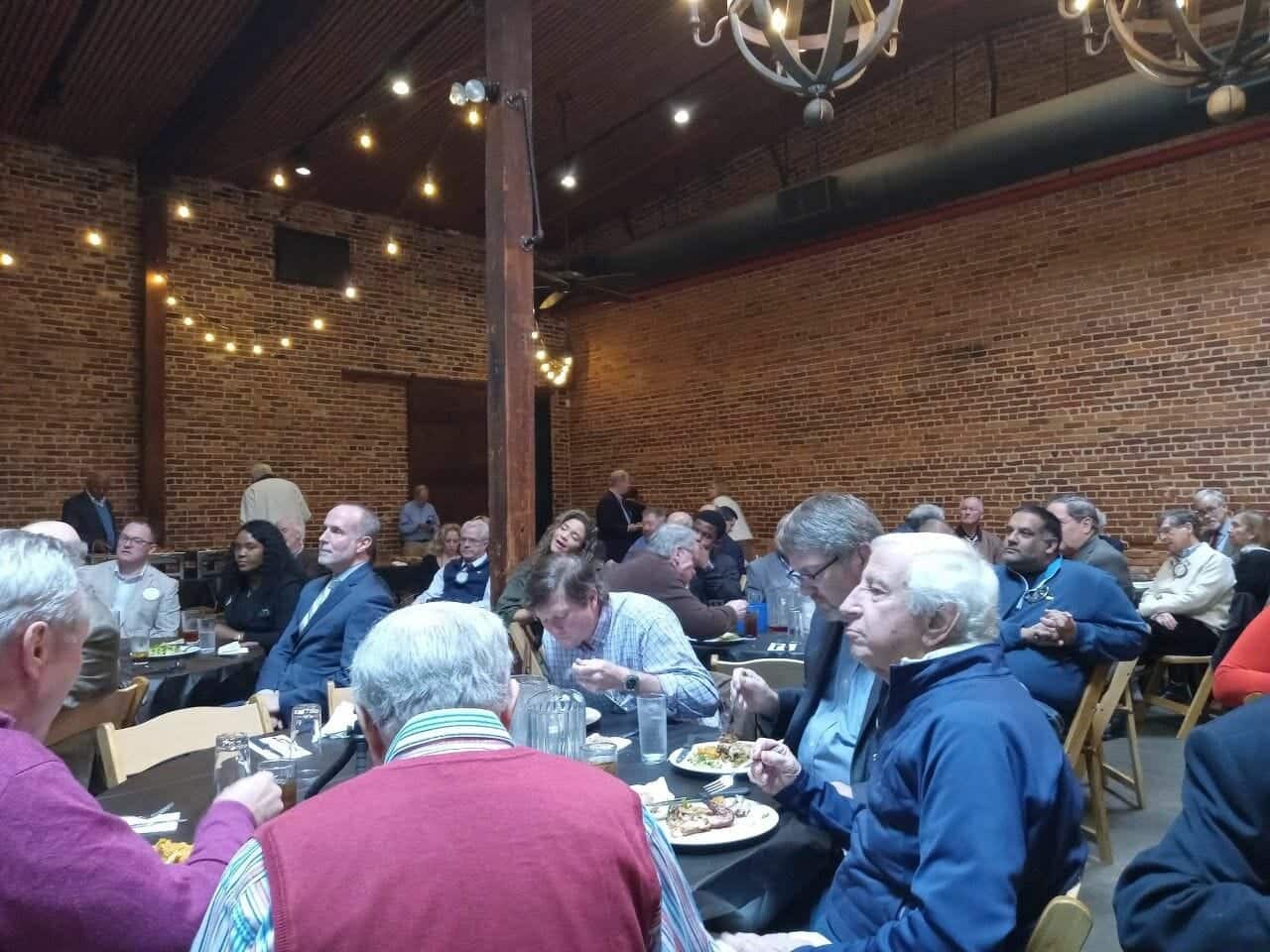 Guest speakers were Junior Achievement of Georgia President and CEO, John Hancock; the organization's Director of Development for the Augusta Market, Ashley Whitaker; Richmond County School System Superintendent, Dr. Kenneth Bradshaw; and Columbia County School District Superintendent, Dr. Steven Flynt.
Hancock said the idea of building a center in Augusta began with Flynt, who initially contacted him. As a former associate superintendent of the Gwinnett County Public Schools, Flynt helped open a center in that county in 2015.
Hancock said Augusta's center will cost nearly $7 million to build and have a yearly budget of close to $1 million.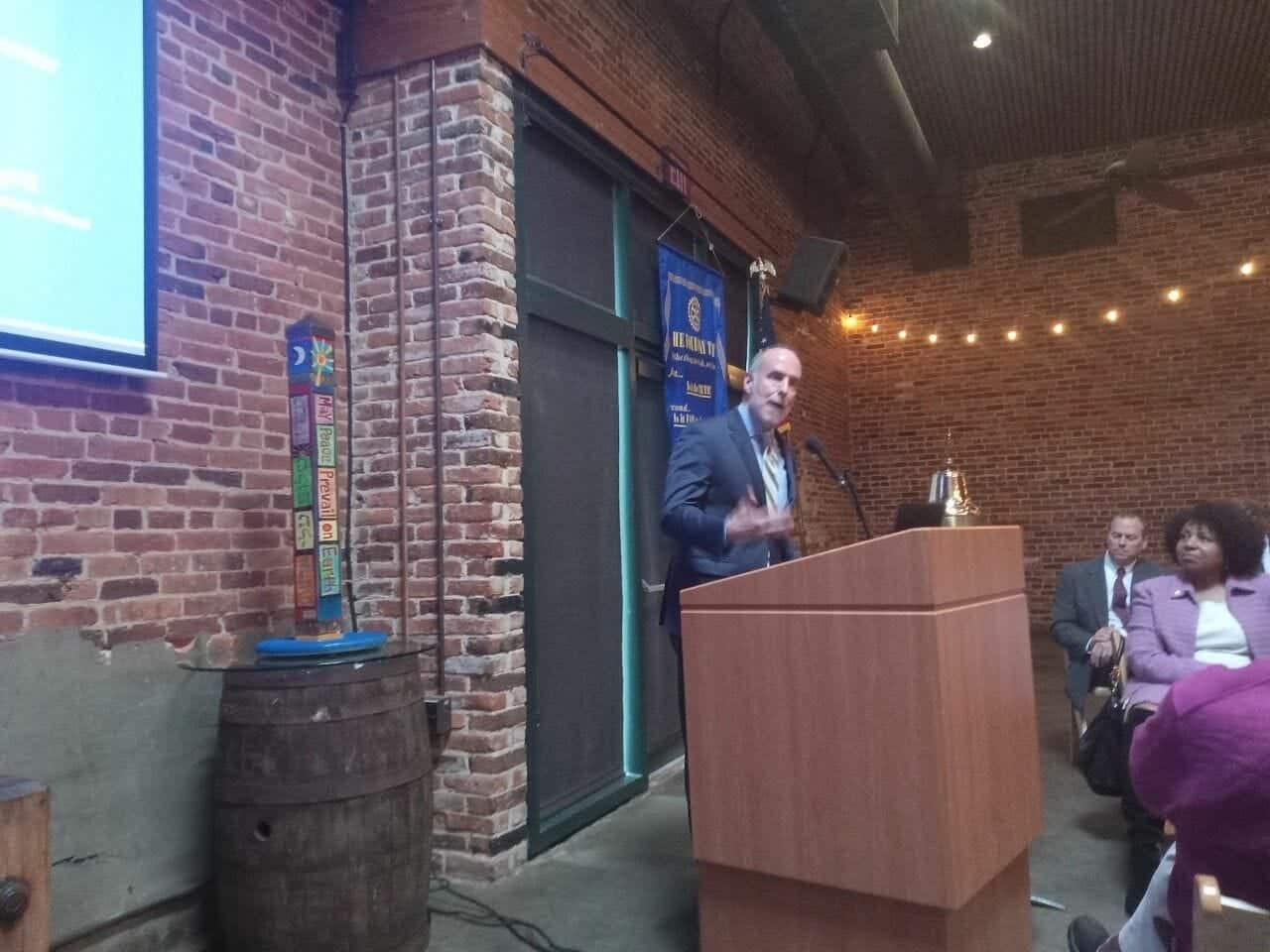 "It will employ seven people, and two of those people have already been hired," he said. "In the next week or two, we will break ground."
One of those employees will be Whitaker, who said the new JA Discovery Center will look similar to Augusta.
"The idea is this is a very authentic representation of our area," she said.
Whitaker said several companies, including Chick-fil-A, Publix, Georgia Power, and SRP Federal Credit Union, will have storefronts in the center.
Bradshaw said when Flynt contacted him, he was instantly interested in the project. All the approximately 4,500 Richmond County middle school students will participate in the center's two programs: JA BizTown and JA Finance Park.
He said each year, these students are asked to select career fields they would like to pursue after high school or college. Finance is one of their most common responses.
"This JA center falls in line with our kids' interests," Bradshaw said.
Flynt, who has about the same number of middle school students, said he meets with an advisory group of students, and financial literacy is a common topic at those meetings.
"Everyone in the room said, 'we just don't know much about it,'" he said.
The Columbia County School District has implemented a financial literacy program for students in kindergarten through 12th grade. Flynt said the great thing about the JA Discovery Centers is students get to learn financial literacy and entrepreneurship through experience.
"If we can think back to our own education, we really learned more when we experienced it," he said.
Fitts loves the fact that students will receive financial education early in life.
"I'm all in; I love seeing this commitment," she said.
A groundbreaking ceremony will be held on Thursday, Feb. 9, beginning at 3:30 at the Columbia County School District Support Complex on River Watch Parkway.