Editor's Note:
Recently, Rick Franza, Dean of AU's Hull College of Business attended a meet-and-greet with Ben Chestnut, the co-founder of the marketing platform Mailchimp. External media was not allowed to the meet-and-greet or Chestnut's "fireside chat" (Click here to watch the video) with nearly 100 AU students and faculty.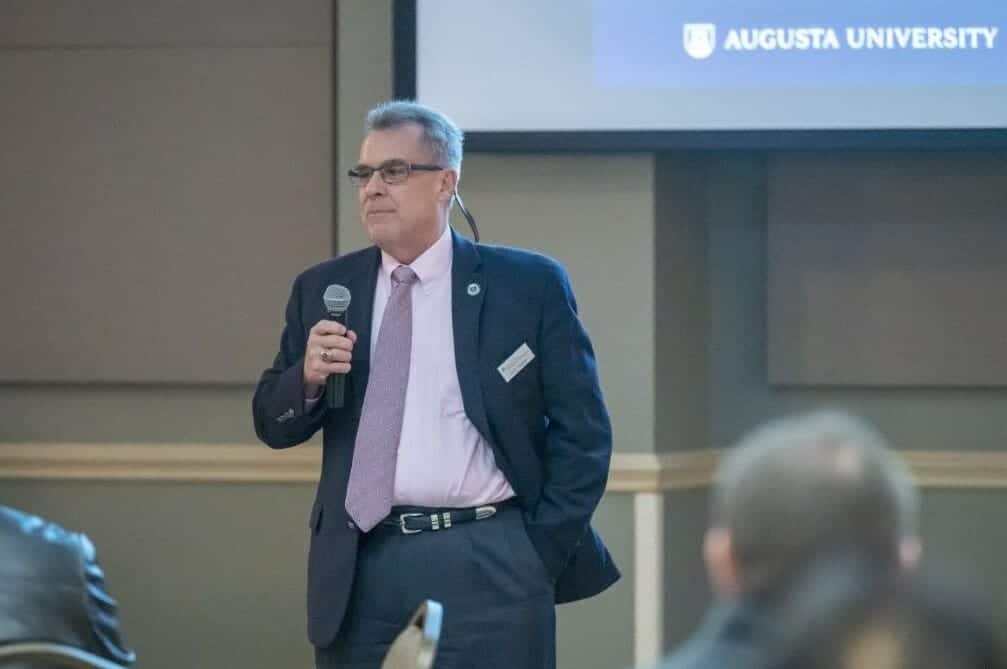 ABD: I know he spent some time with AU President Brooks Keel and AU's Scott Thorp, faculty coordinator of Innovation Project (see photo above). What were your impressions of him at the meet-and-greet?
Rick: He's proud of his roots and where he grew up in Augusta. His father was active duty at Fort Gordon.
Ben's wife got her nursing degree at AU and another relative studied here. He wants to give back. He was so amazed by what Augusta University had become—post consolidation—with the introduction of cyber and emphasis on technology—that he said if it was like this 20 years ago he would have gone to AU instead of Georgia Tech. He's interested in recruiting AU students to work at Mailchimp.
ABD: What were a few things you found interesting at the fireside chat?
Rick: He was asked how he started Mailchimp. He had a good job and got laid off in the .com boom around 2000. He received a severance package and felt that was a time for him to start his own business. If he didn't do it then, he would have taken another job and probably would have never co-founded Mailchimp.
He said it was important to have a partner and found value in that. Someone to work together with and bounce ideas off of.
I'm not surprised. He is a very humble guy who I observed intently listening to those who asked him questions. It was not all about him.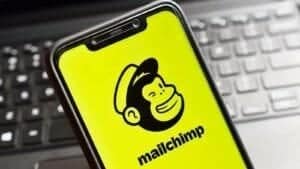 ABD: You learned about how the name "Mailchimp" came to be.
Rick: So Ben explained to the audience that he had a stuffed monkey he always had on his desk at work. He thought his email marketing platform was so easy that a chimp could do it. He was going to call the company "Chimpmail" Since the .com site domain was already taken, he went with "Mailchimp"!
Editor's Note: Eventually Ben and his team acquired the name www.chimpmail.com to avoid any confusion in the marketplace. It's been retired as the site cannot be found on the internet.