Dr. Rick Franza, Dean of the Hull College of Business, discusses a different, timely business topic each Monday in this column. This week he talks about one of the important aspects of running a business, the first of a two-part series. The interview has been edited for clarity and impact.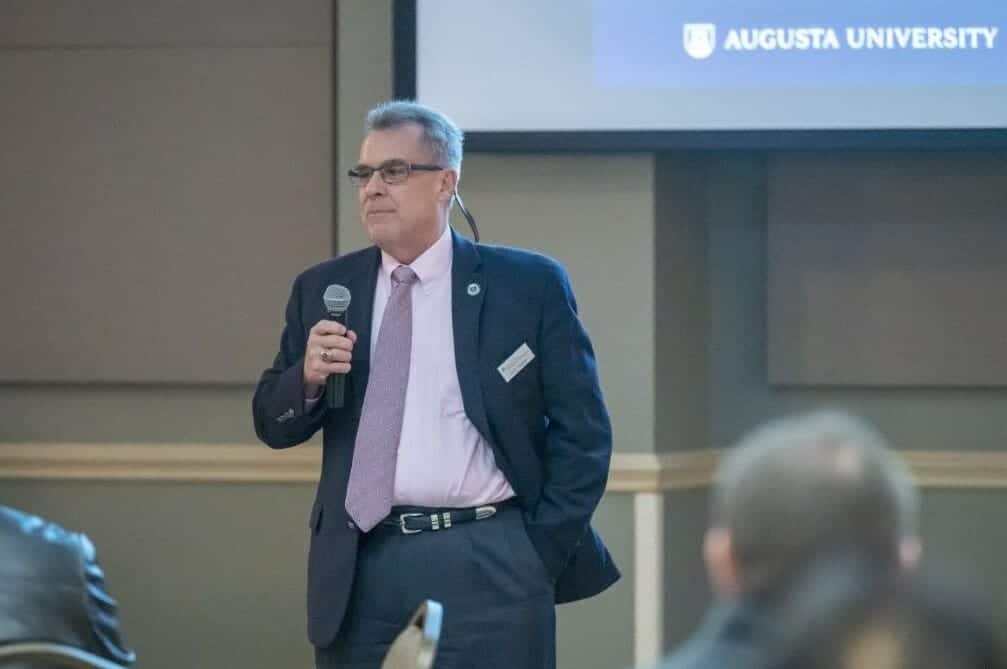 ABD: You've talked before about how a business can be divided into two parts, the front of the store and the back of the store. How do you define that?
Rick: The front of the store is anywhere there is an interaction between the customer and the store – anything that is visible to the customer and your interaction with them. The back of the store is anything that isn't visible to the customer.
ABD: Let's focus on the front of the store. Does this only work if you have a brick-and-mortar store?
Rick: It doesn't necessarily have to be an actual store. It could be in a customer's home for a service business, or a call center, which is a little bit of a hybrid because there's customer interaction that isn't visible. A good way to think about it is an airline, which is a moving "front of the store" – the checking-in of bags, checking in at the gate, and then on the plane. All involve customer interaction in different ways.
ABD: What does it take to create a good front of the store?
Rick: Training is a big part of it. The unspoken part of that is that the companies that do the best with customer interaction also treat their employees the best. If they're treated well, they'll treat the customer well. So it starts there.
Then you look at what are the important elements of your customer service and that means finding out what's most important to your customer. What convinces a customer to shop with you? If they want it fast, they probably don't want to chit chat, but if they're looking for guidance then they may want to chat.
It's understanding your customer. The more you know, the better you can set your service. Train your employees so that the customer knows they care about them.
As you engage with them, from a sales perspective, it gives you an opportunity to upsell. As long as you're doing it with the mentality that you're meeting a customer's needs, it won't come across as just trying to sell more.
ABD: So many businesses, especially smaller ones, are facing employee shortages. Doesn't that make it harder to get good customer interaction?
Rick: It's not all interaction. It's also making sure your signage is good. When you have a labor shortage, you have to be even more conscious of the signage. With trouble in staffing, you have to find other good ways to communicate with the customer because you have to use your labor in the most important places. Make things simple – if the customers have to serve themselves, you need to make it easy for them.
ABD: Communication seems like an important part of the front of the store operations.
Rick: We take too much for granted, particularly when we have regular customers. People like to be communicated with. If things are going to take longer because of staffing or supply chain, then communicate that. Part of the front end is managing expectations and that usually comes down to being transparent.
ABD: Of course, it's hard to talk about customer interaction without mentioning Chick-fil-A. What makes them so good?
Rick: They're the poster child of treating employees well, which translates into good customer service. Places with good customer service tend to hire well, train well and retain well. Those three things are pretty important. If you spend the time hiring the right people, you're off to a great start in the front end.
ABD: Next week we'll talk about the back of the store. How will that be different?
Rick: If you're a really good human, you can do the front of the store. For the back of the store, you need more expertise.