Dr. Rick Franza, Dean of the Hull College of Business, discusses a different, timely business topic each Monday in this column. This week, he talks about the way the CSRA's economic development plans help businesses. The interview has been edited for clarity and impact.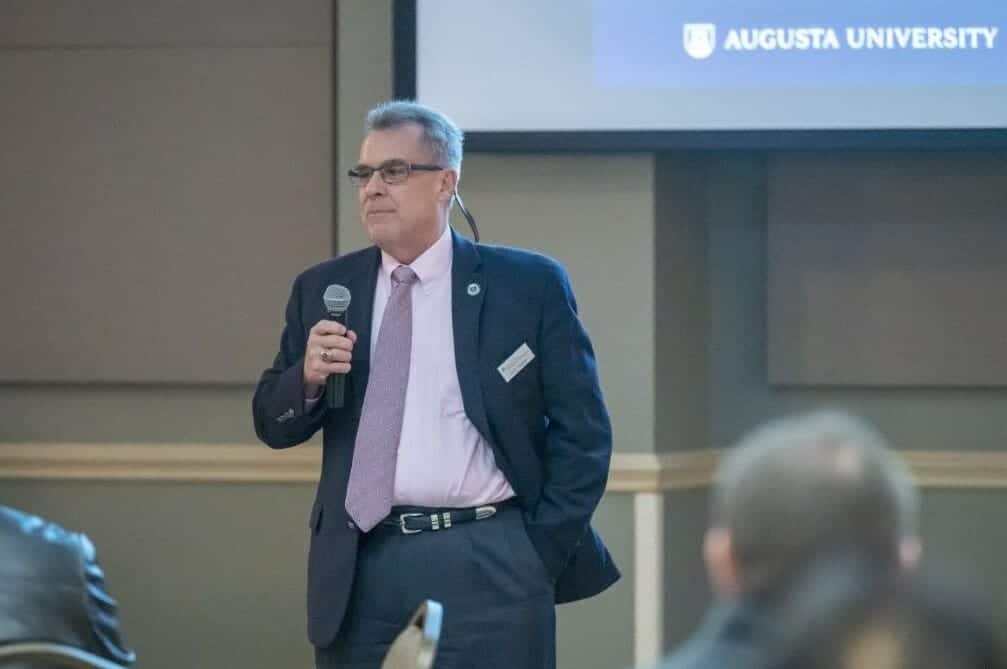 ABD: It's always big news when a large company decides to locate in our area and it's usually announced by one of the Economic Development Authorities as part of their economic development plan. What is an economic development plan?
Rick: It's deciding what we need to do to make ourselves more attractive for companies to come to Augusta – the things the community has that companies are looking for.
ABD: What types of things make a community attractive to new businesses?
Rick: One thing (Augusta EDA President) Cal Wray has told us is that companies used to be won to a location by things we could give to a company, like tax breaks. Now, the most important thing is workplace development.
Part of it is making it an attractive environment for startups and showing that other companies have experienced growth here, but also that there are companies here that provide services for them. They're hoping to come to areas where there are things like restaurants, salons, and entertainment venues.
ABD: When a new company locates to the area, we often report on how many new jobs it will create. What are some other benefits of bringing new companies here?
Rick: It increases the tax base. Plus, it brings more customers to the area. It also increases the critical mass of the employment base that follows that company. It's a virtuous cycle that as you bring in more companies, there are more opportunities for small businesses, especially service-oriented businesses.
ABD: What are the benefits to existing businesses, especially those who have been around for 10 or 15 years or more, of the area's economic development plans?
Rick: The Economic Development Authority has been very sensitive to existing businesses and doesn't try to recruit competitors. The goal is to enhance the environment for existing companies rather than impede it.
As I said, there's a larger critical mass of labor talent with spouses and other family members looking for employment. There are also opportunities to partner with the new companies. They often like to have their suppliers close by, so there's an opportunity to become a supplier. And their employees will want restaurants, salons, entertainment venues, and things like that.
ABD: When we talk about bringing businesses to the area, it encompasses more than just Augusta and Richmond County. Columbia County and Aiken County also have EDAs. Do they cooperate with one another?
Rick: There used to be a more adversarial relationship between them, but it's more collaborative now. They recognize that it's a regional "sport." People come to regions, especially in a place like ours, that's pretty large. People see us as one area, so it's important for us to work together. We're fortunate because our EDAs have had really good stability and the directors have been in place for a good bit of time.
ABD: In just a couple of weeks we'll have some company VIPs in the area for the Masters tournament as part of Georgia's Red Carpet Tour. How important is that for our economic development?
Rick: Even though it's a Georgia economic development activity, our people are very involved. It's our chance to show off. It also puts a spotlight on why we need to continue to improve the downtown to make visitors want to come back to stay.